Halloween Weekly Event 🎃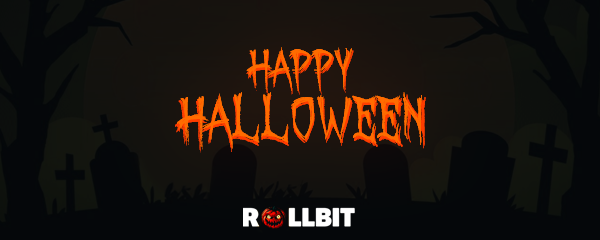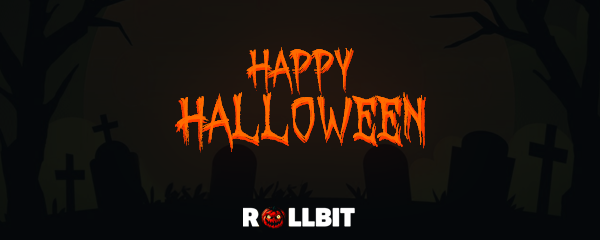 ‌‌This week, Rollbit's Weekly Event will be Halloween themed. Participants will be able to submit their wins on 4 different slots, and compete for prizes for getting the highest multiplier. ‌‌‌‌As it is a special event, there will be an increased prizepool, as well as an increased number of prizes to be won! ‌‌
Slots:

This week, the 4 slots that will be valid are:
Halloween Bonanza by BGaming
Helloween by Play'n Go
Zombie Apopalypse by AvatarUX
Tricks and Treats by Red Tiger

A range of different slots to choose from, each with a different potential!
Will you try the games with a higher potential, or will you stick to the ones from providers you know?
Slot Breakdown:

Halloween Bonanza - BGaming
Halloween Bonanza is the latest addition to the 'Bonanza' series from BGaming. The 'Bonanza' series has become a much loved hit, with 16 different Bonanza games including a fan favourite, Bonanza Billion.
Halloween Bonanza has purchasable bonus buys at 100x the cost of a regular spin, aswell as offering a 'Double Chance' feature at an increased cost, giving users a higher chance of triggering a bonus round from a basegame spin!

The maximum potential of Halloween Bonanza is 10,200x, with the provider describing it as having a high volatility.

Helloween - Play n Go
Helloween was a slot released over 2 years ago by Play n Go, who are a well known provider for some of the most popular slots.
One of the slots users may find Helloween similar to due to the great range of music, is Sabaton. Helloween is actually part of a series that includes: Sabaton, Testament, Saxon, Annihilator, Demon and Twisted Sister.
Helloween offers 8 unique features within the slot, which may be something that leads you to play this slot rather than any of the 3 other valid slots.

The maximum potential of Helloween is 5000x, with it deemed to be medium volatility.
Zombie Apopalypse - AvatarUX
AvatarUX is a provider that has only recently been added to Rollbit, however some of the games they offer are extremely well known within the gambling scene due to being a favourite of many streamers.

Zombie Apopalypse is part of the 'Popwins' series by AvatarUX, which includes fan favourites Cherry Pop, Hippo Pop, Tiki Pop and many more!

One feature of Zombie Apopalypse, is the gamble feature that's seen throughout all of the Popwins series. Players are able to gamble their free spins for a chance of increasing the amount, however also risk losing their bonus round and returning to the base game.

The maximum potential for Zombie Apopalypse is the highest of the 4 slots, at a massive 20,000x!!
Tricks and Treats - Red Tiger
Tricks and Treats is the newest of the 4 slots, having been released on the 20th October 2022

On top of the free spins feature within the game, Red Tiger also offer Jackpot features across all of their slots. Having 3 or more Jackpot symbols drop down, results in the user receiving a jackpot round where they have the chance of winning the Super Jackpot. At the time of writing, the Super Jackpot stands at over $9,000!!

The maximum potential for Tricks and Treats is the lowest of the 4 slots, at 1,697x, however if you are lucky enough to get a jackpot round, who knows how much you can win!

Prizes:

For this weekly event, there will be rewards for the users with the 25 highest multipliers, with a total prize pool of $3950.00!!
Prize Breakdown: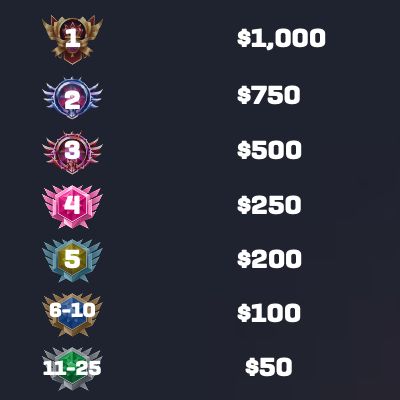 The prizes will be paid to accounts, where display names were provided, as Bonus Balance for Rollbit's Casino
On top of the Bonus Balance for the top 25 winners, I will also be distributing Rollbit Coins [discord]  to all those that manage to place in the top 25!
To find out what these discord coins can be used for, read here!
How To Enter:

Place a bet of over $0.20 or more on any of the valid slots
Provide your Rollbit display name & screenshot of multiplier win
Post it in the Weekly-Entries Discord channel
Entries close 05/11/2022
Example:

Terms and Conditions:
- You must have a verified email - https://rollbit.com/account/settings
- You can edit your post if you get a higher multiplier during the week.
- 1 entry per household, unless KYC has been submitted.
- We reserve the right to request KYC verification from the winners before paying out prizes.
- In the event of a draw, prizes will be shared.
- The prizes will be paid to accounts where usernames were provided as Bonus Balance
- Entries must be in before 5th November 2022 - 14:00 UTC!
- Entries will be checked before being announced.
- Multipliers are based on your actual bet size and outcome. This can differ from multipliers displayed within third-party games. For example, a $100 bonus buy on Fruit Party that pays $200 would be a x2.00.
- Rollbit employees can not participate in weekly events. This does not apply to discord community moderators.

If you have any event suggestions, feel free to let us know in the Discord, or my Twitter DM's!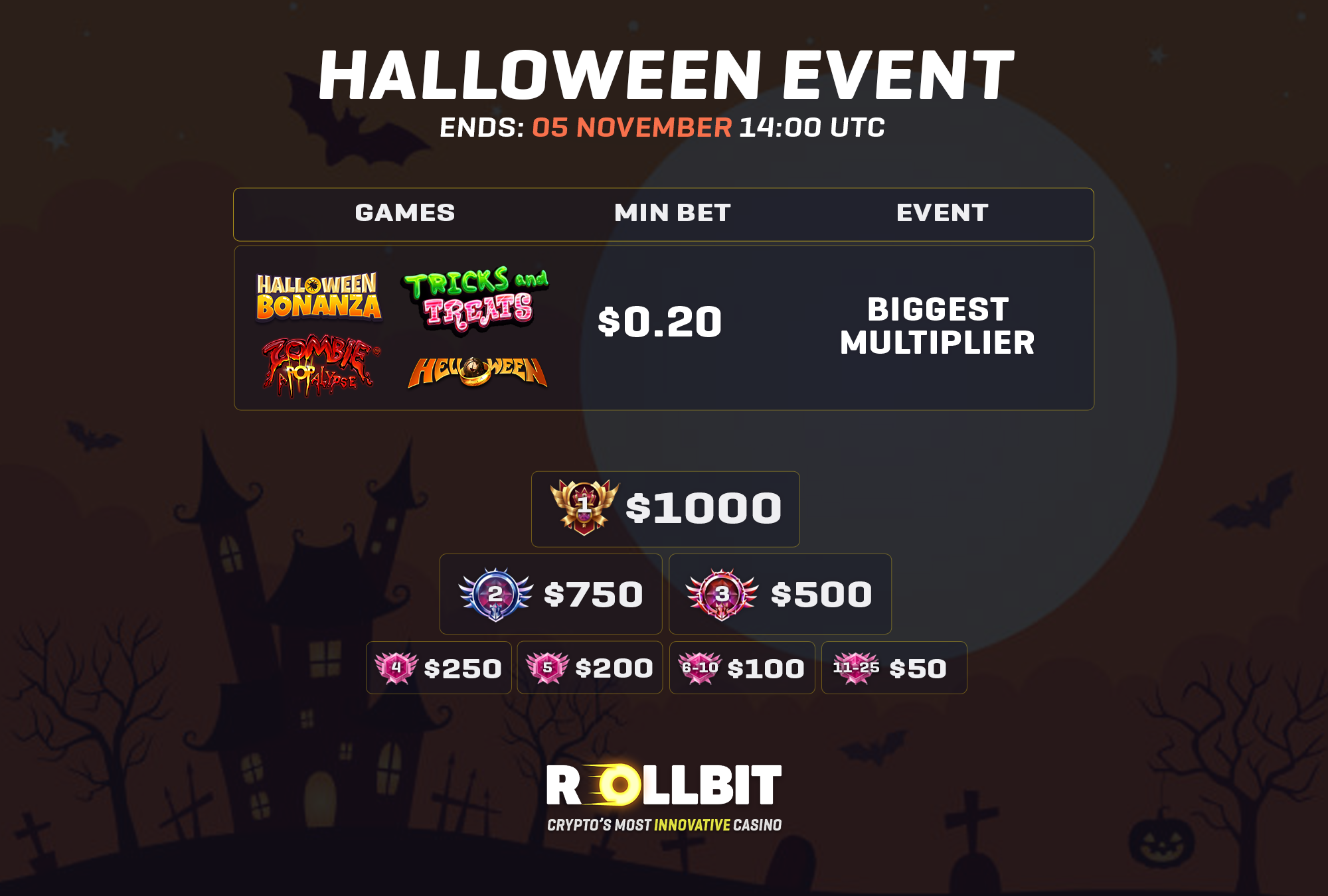 ---
-The Rollbit Team