Introducing Bonus Battles ⚔️
Revealing our unique PvP game mode: Bonus Battles, an exciting way to enjoy Bonus Features within popular slots!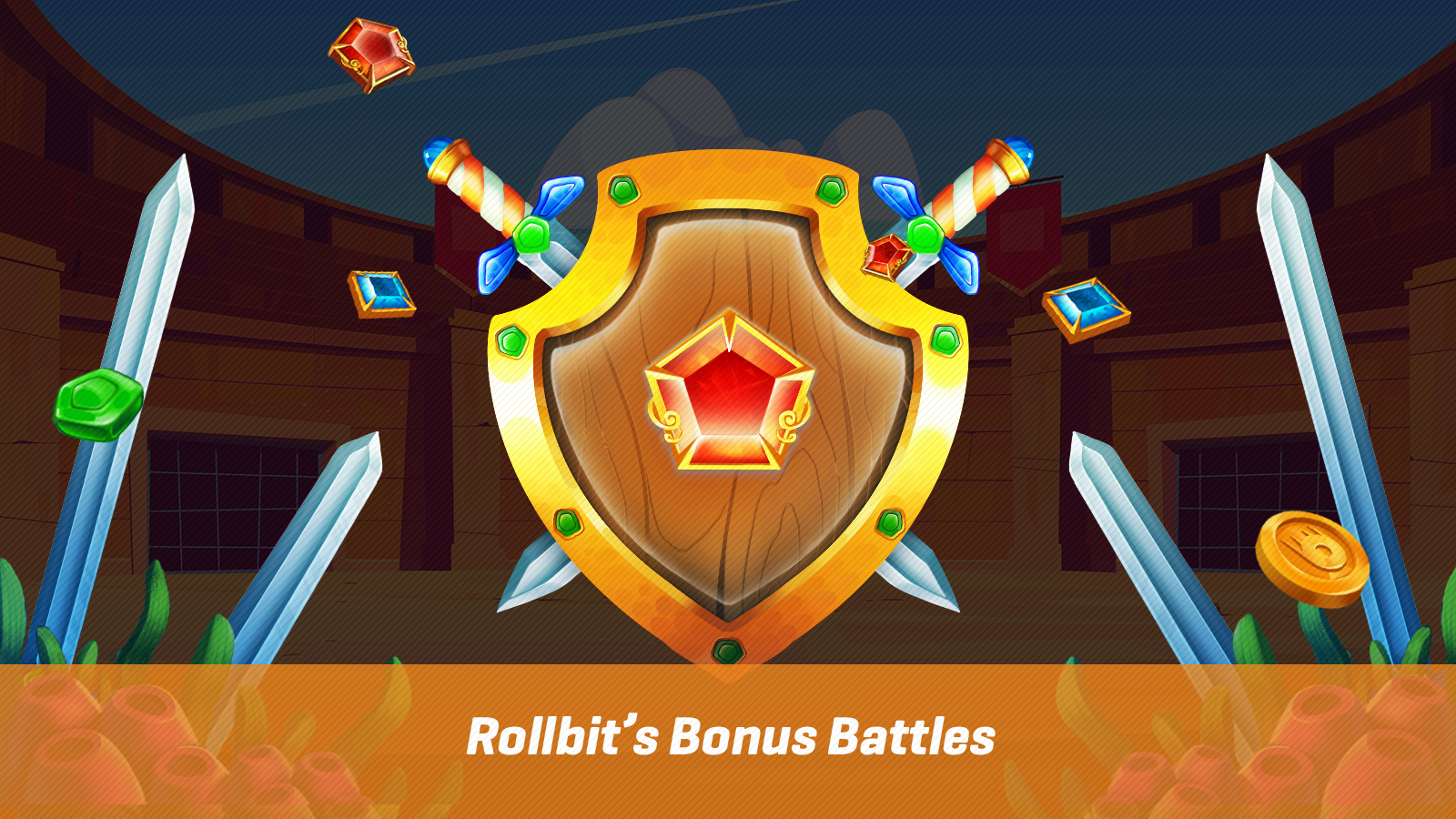 We're pleased to reveal our unique Player versus Player game mode: Bonus Battles, an exciting new way to enjoy Bonus Features within popular slot games!
Are You Ready for Bonus Battles?
Bonus Battles - exclusive to Rollbit - pits players against each other in a tournament-style face-off with a particular Bonus Buy amount. The participant with the biggest win at the end of the Bonus Battle will bank everyone else's balance (in the event of a draw, a random winner will be selected).
For a limited time only, we're offering double rakeback on all Bonus Battles! You can even win Challenges while participating in Battles too.
To learn how to join or create a Bonus Battle, read on!
How to Join A Bonus Battle
Navigate to Bonus Battles from the sidebar menu to see all of the active battles:
You can also view and join the available battles from the Battles tab on the right-hand side:
Select a Bonus Battle (you can filter by game provider and sort battles by the highest or lowest buy amount):
How to Create Your Own Bonus Battle
Go to Bonus Battle via the sidebar menu, click on the down arrow and then go to 'Create Battle'.
Select a slot, choose the Bonus Buy wager, and set the number of participants (up to 10 currently). Only games that have Bonus Buy functionality are currently available.
As shown above, there are also options to make a private Battle (where you can invite others by sharing the link to the Battle) and to start the Battle with incomplete participants. For example, if you set the number of participants to 10 and tick the , the Bonus Battle will start even if there are only two participants.
If you'd like to suggest a game to be added to Bonus Battles, please do so via our Discord.
Click on 'Create Battle' when you're ready. After you've launched a Bonus Battle, invite others using the URL link or wait for people to join! For Battles with Bonus Buys $100 or more, a Rollbit team member will be called to play as Rollbot.
After 5 minutes, if no one joins the Bonus Battle it will automatically expire. You can also click on the red button 'Delete' to cancel the Bonus Battle.
Competing in a Bonus Battle
A Bonus Battle begins as soon as the last participant joins. You'll each have 1 minute and 30 seconds to start the Bonus Buy. A countdown timer (highlighted in the video below) will be displayed at the top of the game screen.
If you do not purchase a Bonus Buy before the countdown timer reaches 0, then the Bonus Battle will expire.
As shown in the video above, you may have to adjust the Bonus Buy to the amount required for the Battle (in this example it's $40) by clicking on the -/+ icons within the game.
Once you've bought the required Bonus Buy, the countdown timer will disappear.
Once all the spins from your Bonus Buy are done, you'll have to wait for the other players to finish. Return to the Battle overview once your spins are done to see a countdown timer starting from 20 seconds underneath the slot's image shows when the Bonus Battle's results will be revealed.
The results show both the outcomes of each player's Bonus Buys (Balance) and the Bonus Battle (Prize Won). The winner of a Bonus Battle is awarded the combined value of everyone's balance. If you've won a Bonus Battle, click on the green button which displays your winnings to claim the prize.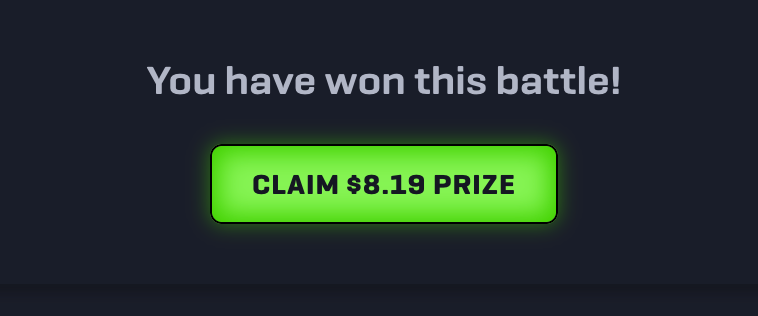 If you lose a Bonus Battle, then you'll see a red 'Close Balance' button (a winner is selected at random if there's a draw).
More Info About Bonus Battles
Due to technical reasons, accessing replay links will only be possible during a Bonus Battle.
For referrals, Bonus Battle balances work in the same way as the main balance, the main referrer will generate affiliate commission if their referees participate in Bonus Battles.
Any deliberate abuse/trolling within Bonus Battles can result in action against your account and forfeiture of balance.
Join or create a Bonus Battle now exclusively on Rollbit and compete with other players on your favourite slots!
---
-The Rollbit Team