Revamped Rollbit Rewards: Giving players 60-70% back 💎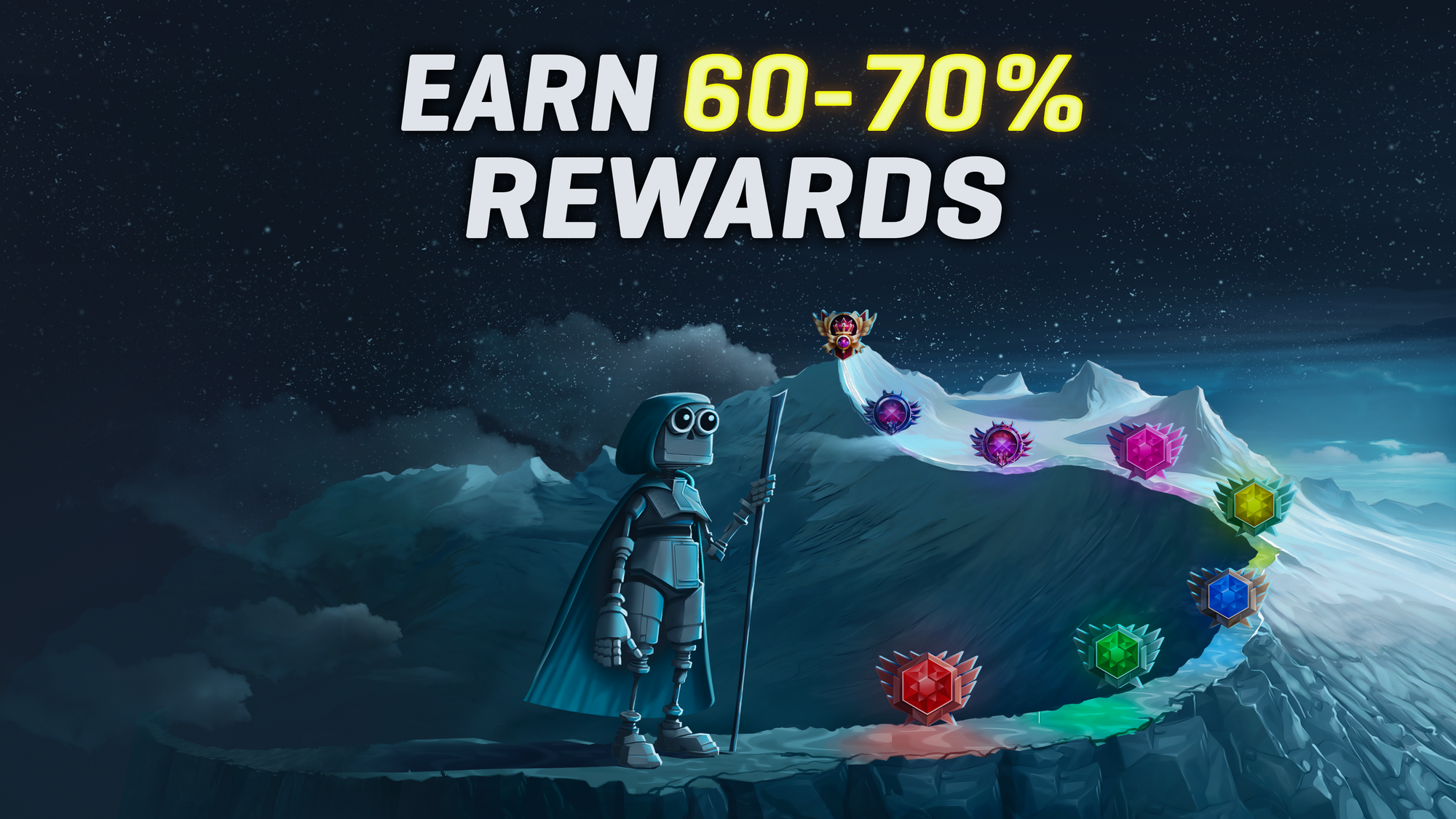 Rollbit Rewards has been revamped, giving players 60-70% of the house edge back!
🚨
The 1 month trial is now over, the rewards program has since been changed. Be sure to checkout our
Discord
for latest announcements!
It's been just over 1 year since we launched Rollbit V2. Rollbit V2 included a brand new rewards program which we were confident was the best casino rewards program available at the time.
The industry has evolved significantly since then, especially when it comes to player rewards. It's been great to see many other Crypto Casinos follow our lead and offer their players much more rewarding experiences!
A year on, we felt our existing rewards program no longer stood out from the crowd and it was time to improve it. After collecting valuable feedback from our community and brainstorming ideas internally, we're happy to announce the launch of our revamped Rollbit Rewards program!
The goal of our revamped rewards was to become 'Crypto's Most Rewarding Casino' again and to make them simple enough so that players understand we're truly the best! 👑
The revamped rewards program includes 3 elements. Rakeback, Rollback & Rank Bonuses.
40% Instant Rakeback
The largest component of Rollbit's revamped rewards is the huge 40% instant rakeback every player is entitled to.
There's no tedious requirements to unlock the 40% instant rakeback. You don't need to enter an affiliate code or do a 10-second handstand, you'll be getting 40% instant rakeback on the first cent you bet!

The rakeback works exactly the same as it did before, we've just increased it 700%.
Up to 20% Rank Up Bonuses
We're keeping rank up bonuses for Rollbit's revamped rewards program!
For each rank up, players will be getting up to 20% of the house edge back on the wagering since their last rank up.

Similar to instant rakeback, rank up bonuses work exactly the same as they did in the previous rewards program. Upon rank up, you'll be able to claim a sizeable cash bonus that goes directly into your balance, no-strings-attached!
The percentage has been significantly increased, giving players up to 20% back!
2.5% to 10% Rollback
Own a V1 Rollbot? You'll be able to enjoy an additional 2.5% to 10% rakeback.
The additional rakeback is earned in the form of 'Rollback'. Rollback is available to V1 Rollbot holders and the percentage is based on the rarity of the Rollbot's body trait.

We have a breakdown available here, which displays the Rollback percentage for each V1 Rollbot body. A rare body such as 'Solid Gold' will receive the highest available Rollback, 10%.
All V1 Rollbot Specials will also be eligible for the highest Rollback.
If you don't already have a V1 Rollbot, you can purchase one here:
Loyalty & Lossback Bonuses
If you've contacted our 24/7 live support to ask for a bonus recently, you may know we offer loyalty and lossback bonuses. These are bonuses Rollbit offers players who are at an overall loss. If you're unfamiliar, here's a quick summary!
Loyalty Bonus
A loyalty bonus is a one-time bonus that players can receive as their first bonus from support.

While we can't go into specifics about the eligibility criteria to help prevent bonus abuse, we can say they're awarded to players who are in overall loss on Rollbit and we take the player's overall PnL into account.
Lossback Bonus
Unlike loyalty bonuses, lossback bonuses can be claimed multiple times.

If a player has already claimed a loyalty bonus, every 7 days they will be able to request a lossback bonus via Rollbit's support. As the name suggests, lossback bonuses are for players who are in loss when looking at the previous 7 day duration.
Daily Leaderboard
Everyday, Rollbit rewards the top 5 wagered players prizes from $125 to $1,000.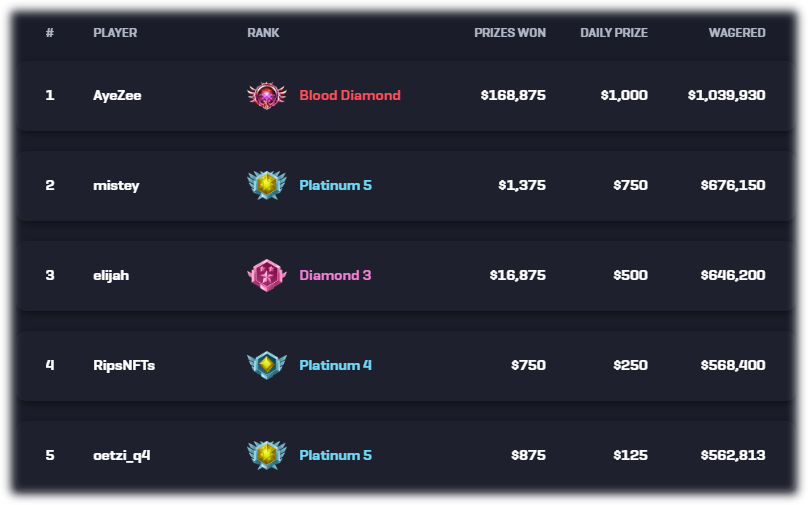 The daily leaderboard hasn't changed since the previous iteration of our rewards program but it may get a spicy update in near future 👀
💡
We'll be trialling this new rewards program for 1 month. If it's sustainable and our players like it, we'll keep it!
Have a suggestion for the Rollbit Rewards program? Let us know on Discord or via Twitter!
- The Rollbit Team