Sports Event of the Week: Belgium Grand Prix 🏁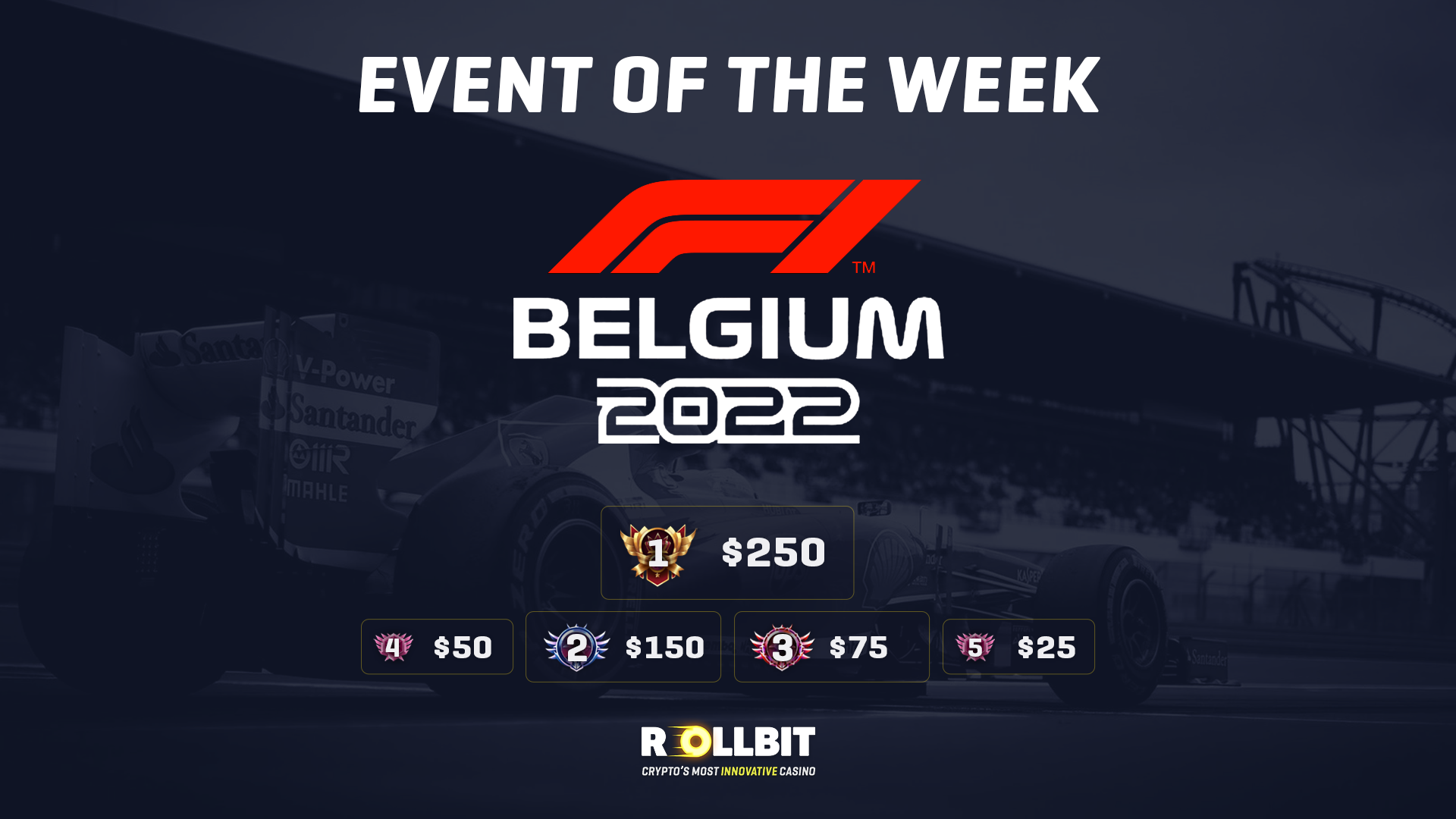 Event of the Week Challenge
This week we see the F1 head to Circuit de Spa-Francorchamps for the Belgium Grand Prix. As we head into Round 14 of the season, who do we think is going to take the win?
If you haven't already familiarised yourself with our Discord Events you can check them out in our blog post!
Winners are determined by hitting the highest odds win in a bet!
Requirements:
Minimum bet is $5
Minimum combination is 2
Minimum odds are EU:1.5 /US(Moneyline)-200
How to enter:
Provide your Rollbit display name & ticket ID
Provide a screenshot of your bet slip (The whole bet slip has to be visible)
Post it in #⚽sports-weekly-submissions
Entries close August 30th
🏎️
Place your bets directly on The Belgium Grand Prix
here
!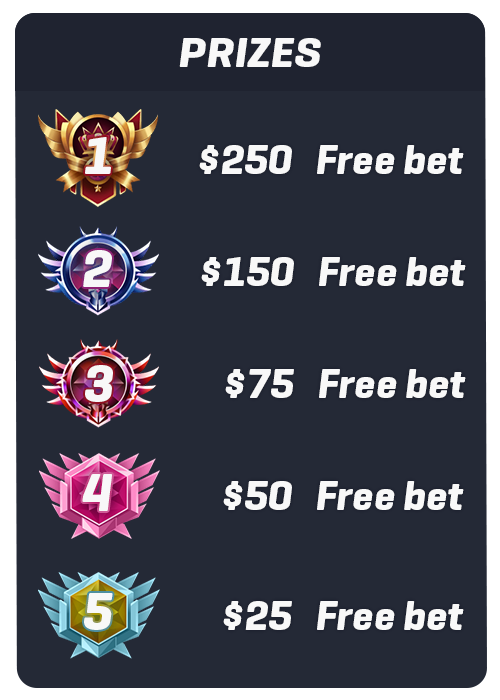 Terms & Conditions:
You must have a verified email - verify via account settings.
You can edit your post if you hit better Odds during the week.
The Event of the Week has to be included in your submitted bet slip
Parlays/combos are permitted, but it must be a win
In case of cancelled games within a combo, the bet slip is still valid as an entry
1 entry per household, unless KYC has been submitted.
We reserve the right to request KYC verification from the winners before paying out prizes.
In the event of a draw, prizes will be shared.
The prizes will be paid to accounts, where display names were provided, as free bets for Rollbit's Sportsbook.
Entries must be in before August 30th 11:59PM
Entries will be checked before being announced.
Rollbit employees can not participate in weekly events. This does not apply to Discord Community Moderators.
Event Overview
The Formula 1 is back this weekend after a 4 week's hiatus for summer break. With practice starting on Friday at 1 PM, qualifying at 3 PM Saturday and Sunday at 2 PM for the main race!
Max Verstappen holds an 80-point lead over Charles Leclerc after Leclerc and Ferrari had a terrible run heading into the summer break, Verstappen is well on his well to succeeding in his title defence.
Fighting for the third and fourth in the overall standings are Sergio Perez of Redbull, and George Russell of Mercedes, they will both be looking to take themselves above Leclerc and close the gap on the overall standings!
Aston Martin will likely be continuing the use of their controversial new wing that they debuted at the Hungarian GP, it will be interesting to see if they have made any more tweaks and how it will perform. We are also yet to see if any other teams have developed or come up with anything new for themselves over the summer break!
There is a ton of unknowns going into this race, the potential top 3 seem set in stone, with all three of them already having wins under their belts in Belgium throughout their career. Ferrari has the speed to keep up with and even beat Redbull however, after this season's poor race management and technical failures so far, will they be able to pull it all together to take the win this week?
Verstappen is the favourite of the weekend with odds of 1.88 and the favourite constructor is Ferrari at 3.4 with Mercedes a close second at 3.8.
It seems like it is going to be a thriller of a race to get the final 9 races of the season off to a start, head on over to Rollbit.com to place your bets on the race in top cryptocurrencies such as Ethereum, Bitcoin, Litecoin and Solana on Cryptos most innovative casino!
Who do you think is going to come out on top? Head to our #sports channel on Discord to join the discussion!
Don't forget to head to our sportsbook and place your bets on the Belgium Grand Prix and submit your entries in our Discord for a chance at the top prize of $250 on top of your win!
---
-The Rollbit Team