Sports Event of the Week: NFL Pre Season 🏈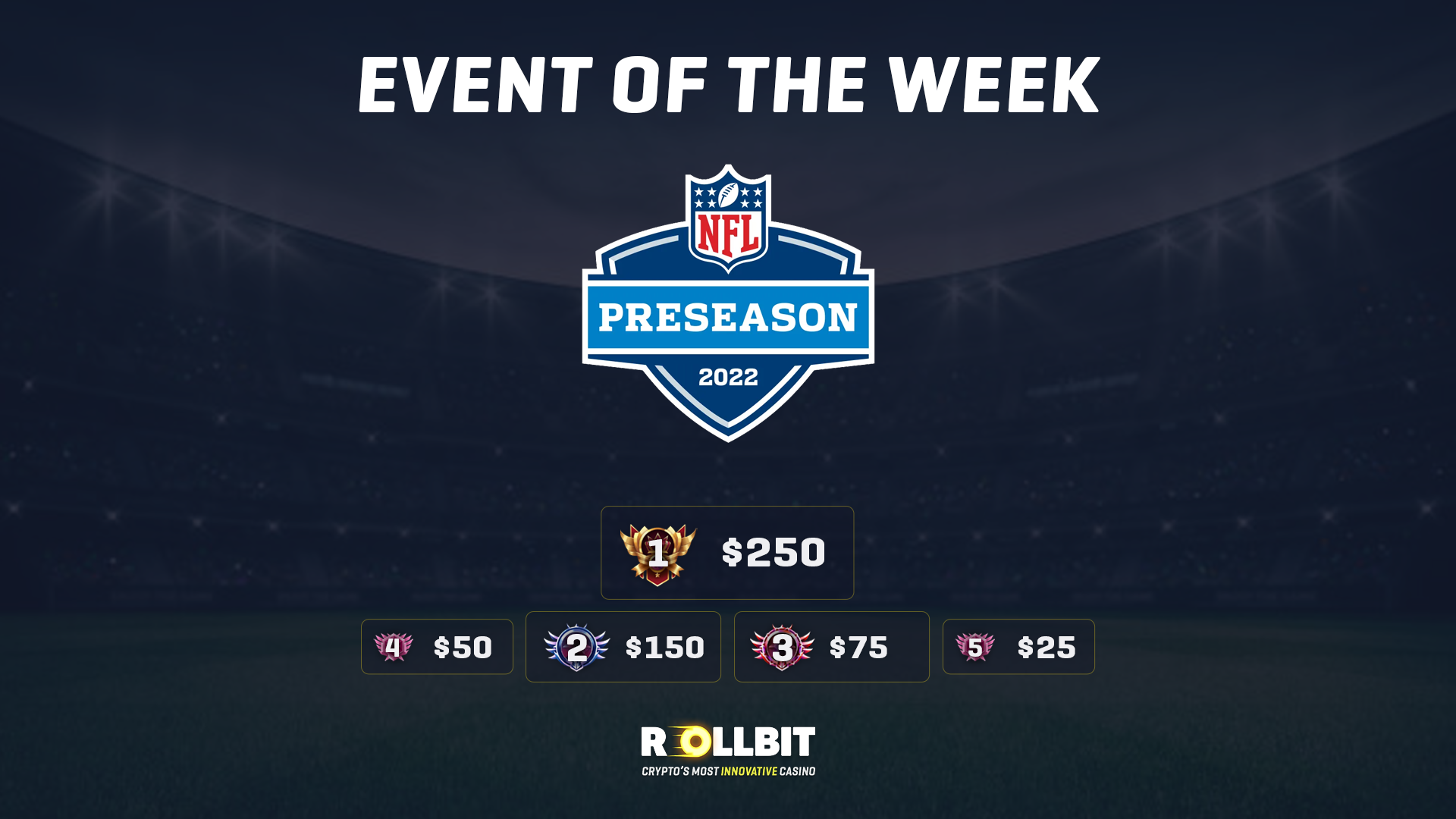 Event of the Week Challenge
As the start of the NFL season fast approaches this weekend we have a ton of pre-season matches happening, any NFL matches during the course of the event are valid for entry!
If you haven't already familiarised yourself with our Discord Events you can check them out in our blog post!
Winners are determined by hitting the highest odds win in a bet!
Requirements:
Minimum bet is $5
Minimum combination is 2
Minimum odds are EU:1.5 /US(Moneyline)-200
How to enter:
Provide your Rollbit display name & ticket ID
Provide a screenshot of your bet slip (The whole bet slip has to be visible)
Post it in #⚽sports-weekly-submissions
Entries close August 16th
🏈
Place your bets directly on The NFL Pre season
here
!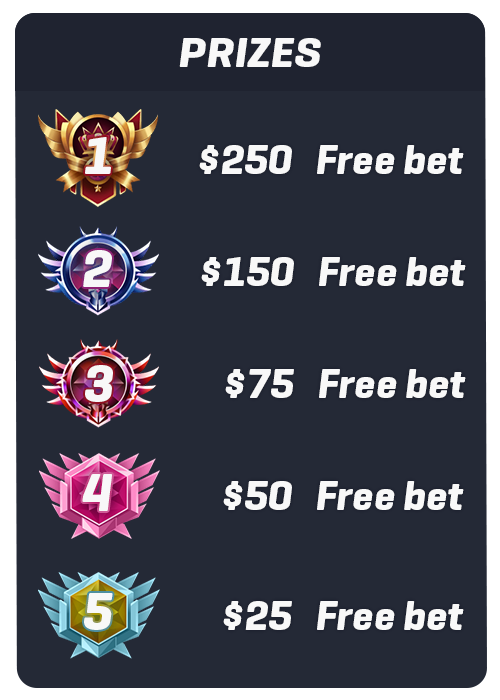 Terms & Conditions:
You must have a verified email - verify via account settings.
You can edit your post if you hit better Odds during the week.
The Event of the Week has to be included in your submitted bet slip
Parlays/combos are permitted, but it must be a win
In case of cancelled games within a combo, the bet slip is still valid as an entry
1 entry per household, unless KYC has been submitted.
We reserve the right to request KYC verification from the winners before paying out prizes.
In the event of a draw, prizes will be shared.
The prizes will be paid to accounts, where display names were provided, as free bets for Rollbit's Sportsbook.
Entries must be in before August 16th 11:59PM
Entries will be checked before being announced.
Rollbit employees can not participate in weekly events. This does not apply to Discord Community Moderators.
Event Overview
All 32 NFL teams kick off the NFL preseason this week with a whole host of exhibition matches. There is a shorter preseason of only 3 matches this year, but this is due to the additional game in the main season!
With the Hall of fame Game already taking place, the Jaguars and Raiders have already faced off with the Raiders getting their first win in the bag of 27-11! On Thursday we see the Giants vs Patriots and Titans vs Ravens before we get into a weekend full of action! With 16 games happening from Thursday there is no shortage of games to bet on!
All of the teams will be looking to get their plays dialled in and ready for the start of the NFL Season on September 8th, with some teams such as the Seahawks and Steelers still yet to announce their playing QB, there will certainly be some surprising plays to come out of some of the teams!
The preseason is a great time for new players to show themselves and try to secure their positions as a starter in future seasons, as a lot of the starters tend to play less to avoid potential injury before the season starts, who are you looking forward to seeing play this season?
Preseason also give the rookies a good first look at the big league after being drafted. Some first year players will be looking to show themselves as a solid team player and secure their place in the squad or start their season off by making some headlines in the sport. Some people to watch this year are the Lions DE Aidan Hutchinson, the Steelers QB Kenny Pickett and the Giants DE Kayvon Thibodeaux
Who are you supporting this season? Head to our #sports channel on Discord to join the discussion!
Head on over to the Sportsbook and place your bets on the NFL preseason with the top cryptocurrencies to get your entries into this week's event of the week and see if you can grab the top prize of $250!
---
-The Rollbit Team