Sports Event Of The Week: NFL 🏈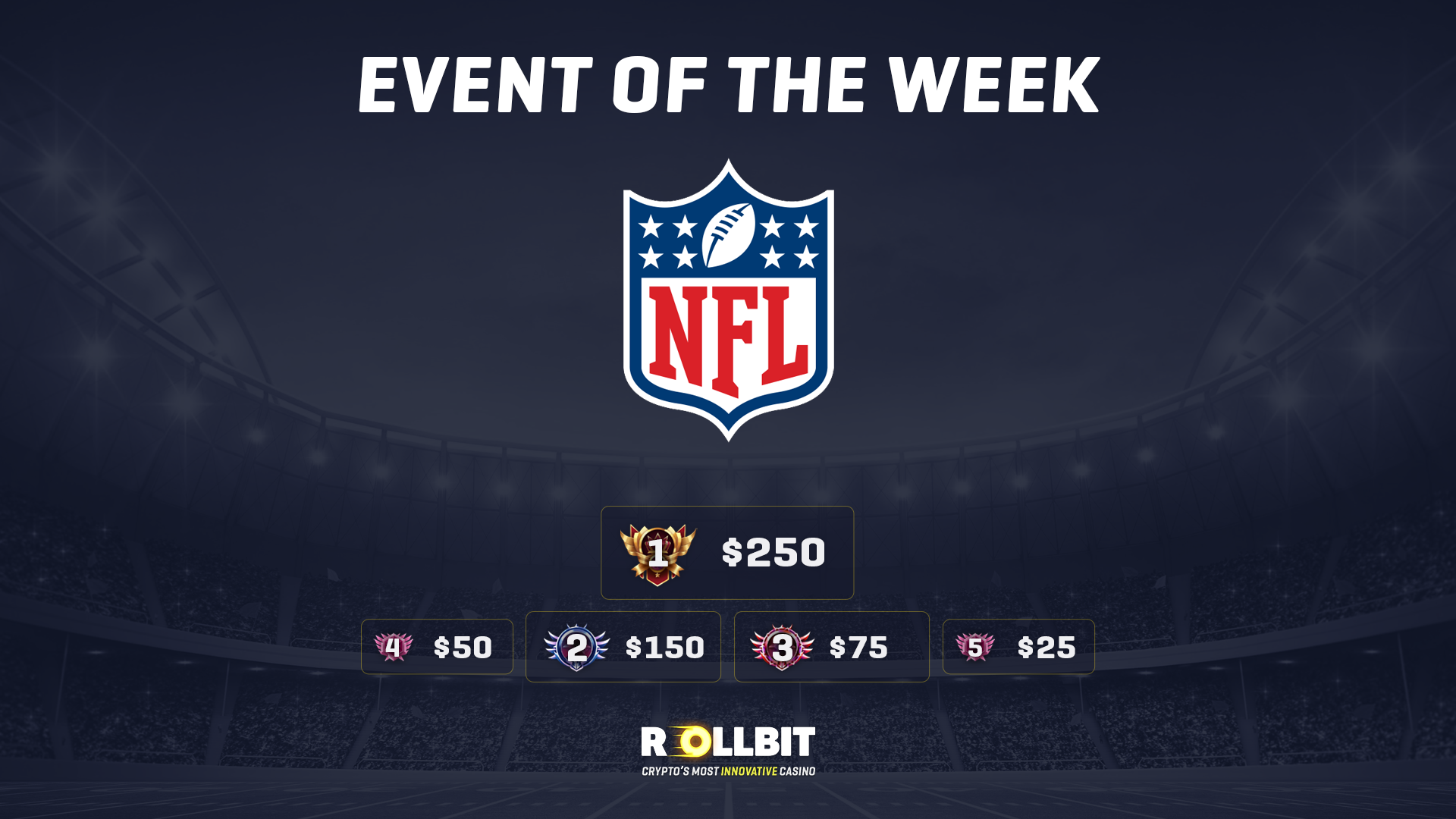 Event of the Week Challenge
This week we see the comeback of the NFL season, with the Rams vs Bills kicking the season off on Thursday! Over the course of the weekend we see 16 games total meaning there are a ton of markets to bet on! Rollbit offers a wide range of markets on NFL including player props!
This is also your chance to get your outrights placed for this year's NFL season!
If you haven't already familiarised yourself with our Discord Events you can check them out in our blog post!
Winners are determined by hitting the highest odds win in a bet!
Requirements:
Minimum bet is $5
Minimum combination is 2
Minimum odds are EU:1.5 /US(Moneyline)-200
How to enter:
Provide your Rollbit display name & ticket ID
Provide a screenshot of your bet slip (The whole bet slip has to be visible)
Post it in #⚽sports-weekly-submissions
Entries close September 14th
🏈
Place your bets directly on The NFL
here
!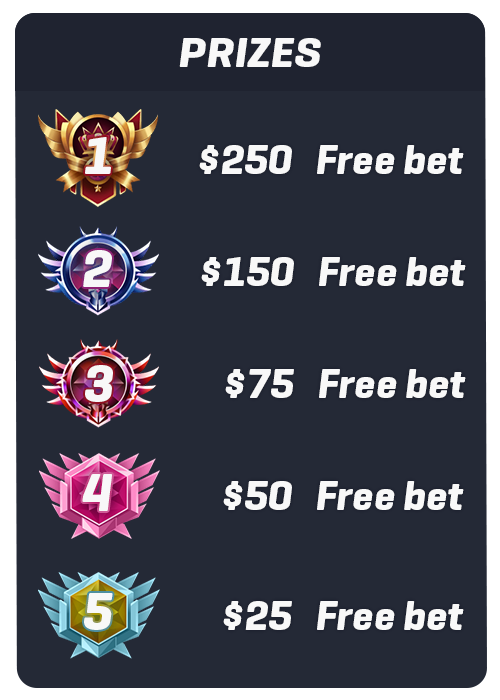 Terms & Conditions:
You must have a verified email - verify via account settings.
You can edit your post if you hit better Odds during the week.
The Event of the Week has to be included in your submitted bet slip
Parlays/combos are permitted, but it must be a win
In case of cancelled games within a combo, the bet slip is still valid as an entry
1 entry per household, unless KYC has been submitted.
We reserve the right to request KYC verification from the winners before paying out prizes.
In the event of a draw, prizes will be shared.
The prizes will be paid to accounts, where display names were provided, as free bets for Rollbit's Sportsbook.
Entries must be in before September 14th 11:59PM
Entries will be checked before being announced.
Rollbit employees can not participate in weekly events. This does not apply to Discord Community Moderators.
Event Overview
As we enter the first week of NFL games for this season there are 16 matches taking place over the weekend. All markets of all matches this weekend are valid for entry!
The first big match of the season comes on Thursday, with the Rams (2.1/+110) vs Bulls (1.74/-135) playing each other in Los Angeles! These two teams are serious contenders for the Superbowl this year. This is the big start we have all been waiting for!
We also see the Bengals (1.35/-286) vs Steelers (3.25/+225) on Sunday. The Bengals will be looking to go a step further this year and win the super bowl after falling at the last hurdle in the 21/22 season! However, they are facing one of their division rivals although the Bengals have spent the off-season putting in the work on their offensive line! Whilst the Steelers are still undecided on their new QB, meaning there's still uncertainty within the team!
The Cardinals(3.0/+200) take on the Chiefs(1.4/-250) on Sunday, the Cardinals are certainly title contenders this season, but with a number of new pass catchers, they are still in the adjustment period although they have shown a lot of promise. The Chiefs are also still dialling in their offensive plays after losing Tyreek Hill, it is going to be an interesting match to start the season!
Another of the big matches happening this weekend is  Vikings (1.8/-125) vs Packers (2.02/+102). With Aaron Rodgers coming off back-to-back NFL MVP awards he will be looking to get his team's season off to a flying start. Although he is missing his favourite target, D. Adams, after his departure to the Raiders. This is going to be a close game!
The season is about to start and I couldn't be more excited. I look forward to seeing your entries for this and the NFL Picks event. Good luck!
Are you a big fan of the NFL? Why not take a look at picking up an NFL Sports Rollbot on our gasless marketplace and get monthly free bets worth up to $1000, as well as profit share! 🤯
Head to our #sports channel on Discord to join the discussion!
Don't forget to head to our sportsbook and place your bets on the opening week of the NFL and submit your entries in #sports-weekly-submissions on Discord for a chance at the top prize of $250 on top of your win!
---
-The Rollbit Team