The Crypto Pulse October 4th
Rollbit's weekly analysis and review of the news in Bitcoin, Ethereum, NFTs and cryptocurrency markets.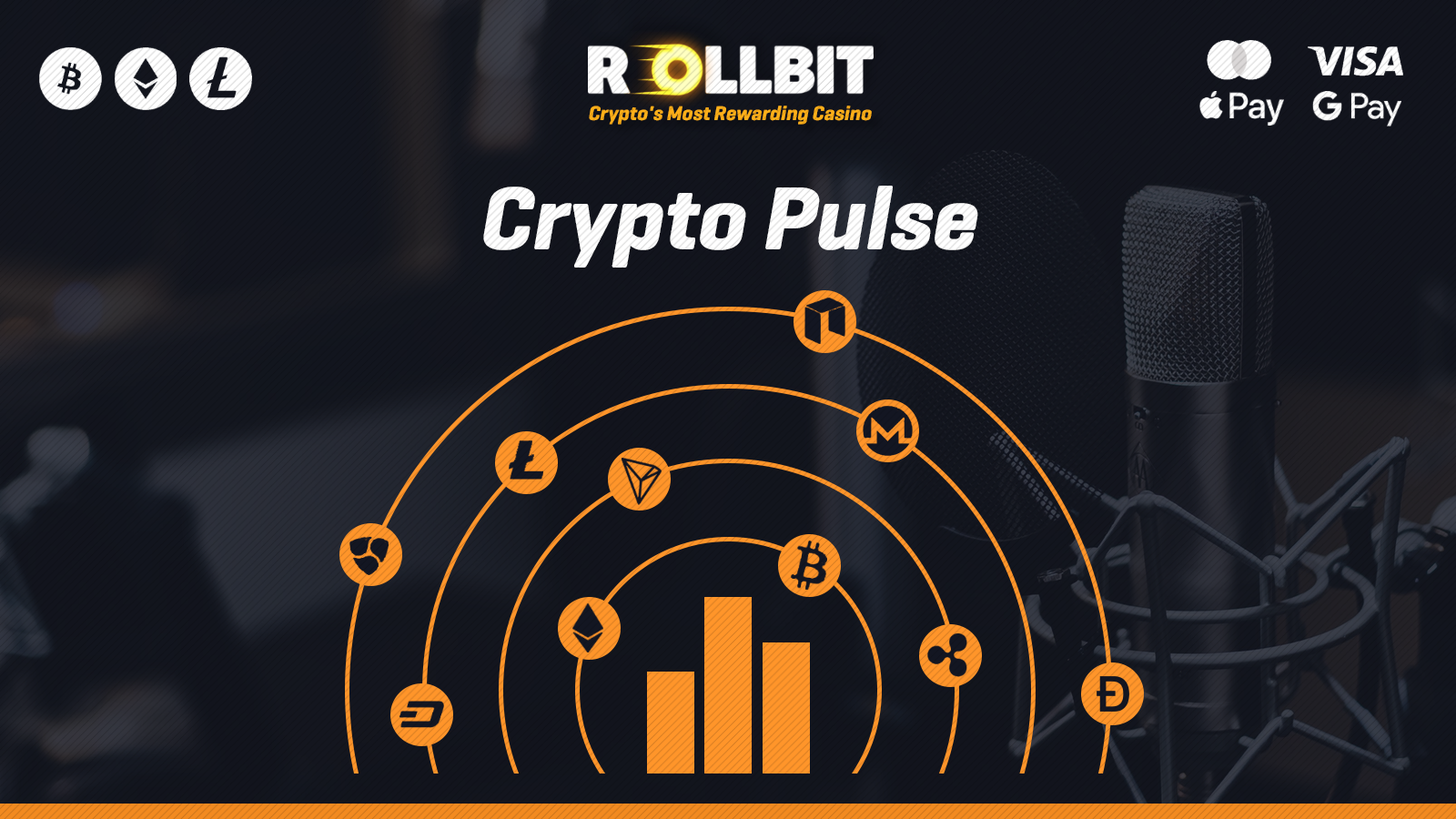 Rollbit's weekly analysis and review of the news in Bitcoin, Ethereum, NFTs and cryptocurrency markets.
News 📰
According to Chainalysis, Central, Northern & Western Europe is now the largest crypto economy in the world following the clampdown in China. Over the last year, this region has received over $1 trillion worth of cryptocurrency, representing 25% of global activity.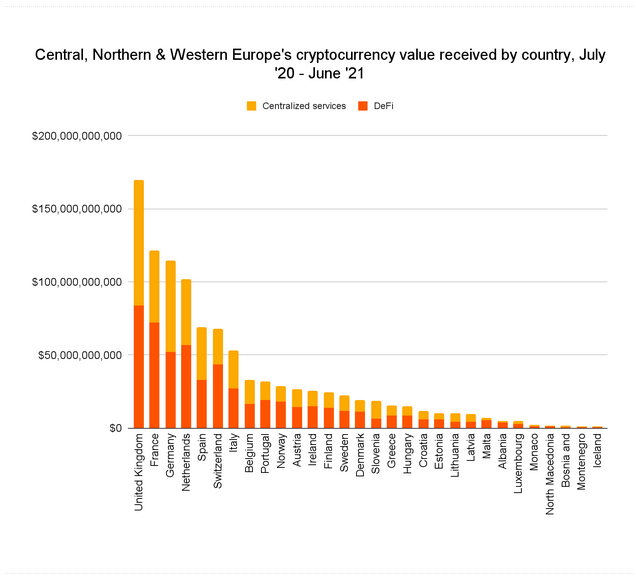 The top 5 countries driving this activity in Europe are the United Kingdom, France, Germany, the Netherlands and Switzerland.
Axie Infinity announced the launch of staking for AXS and a plan for an airdrop for its users on September 30th. The price of AXS has consistently printed fresh highs following the announcement, reaching as high as $155 on October 4th.
Gain exposure to AXS via our Crypto Portfolio feature!
The National Football League (NFL), NFL Players Association (NFLPA) and Dapper Labs (creators of the Flow blockchain which hosts the popular NFT project NBA TopShot), are thought to be planning an American football-oriented NFT marketplace.
The NFL and NFLPA will reportedly acquire equity in Dapper Labs, with the new American football NFT marketplace predicted to arrive in early January 2022.
Get exposure to FLOW via our Crypto Portfolio feature!
You'll soon be able to get your NFTs verified and receive a check mark similar to the blue check mark given to verified Twitter users to show that you are the true owner of an avatar.
Justin Taylor, Twitter's head of consumer marketing, tweeted a video on September 29th showing a sneak peek of how NFT verification will work. While just an experimental feature that could still change before release, it gives us an idea of what's coming for NFT profile verification on Twitter.
Other News
Market Analysis 📈📉
7-day Price Change
Data as of October 4th, 19:30 UTC
Let's look at the Bitcoin chart.
The daily chart shows that BTC-USD bounced away from the lower Bollinger Band on September 29th and continued moving upwards, reaching the highest level in almost one month on October 3rd, near $49,500. The $50,000 psychological level is a key level to watch going forward, with a daily close above this price likely to lead to further gains in the week ahead.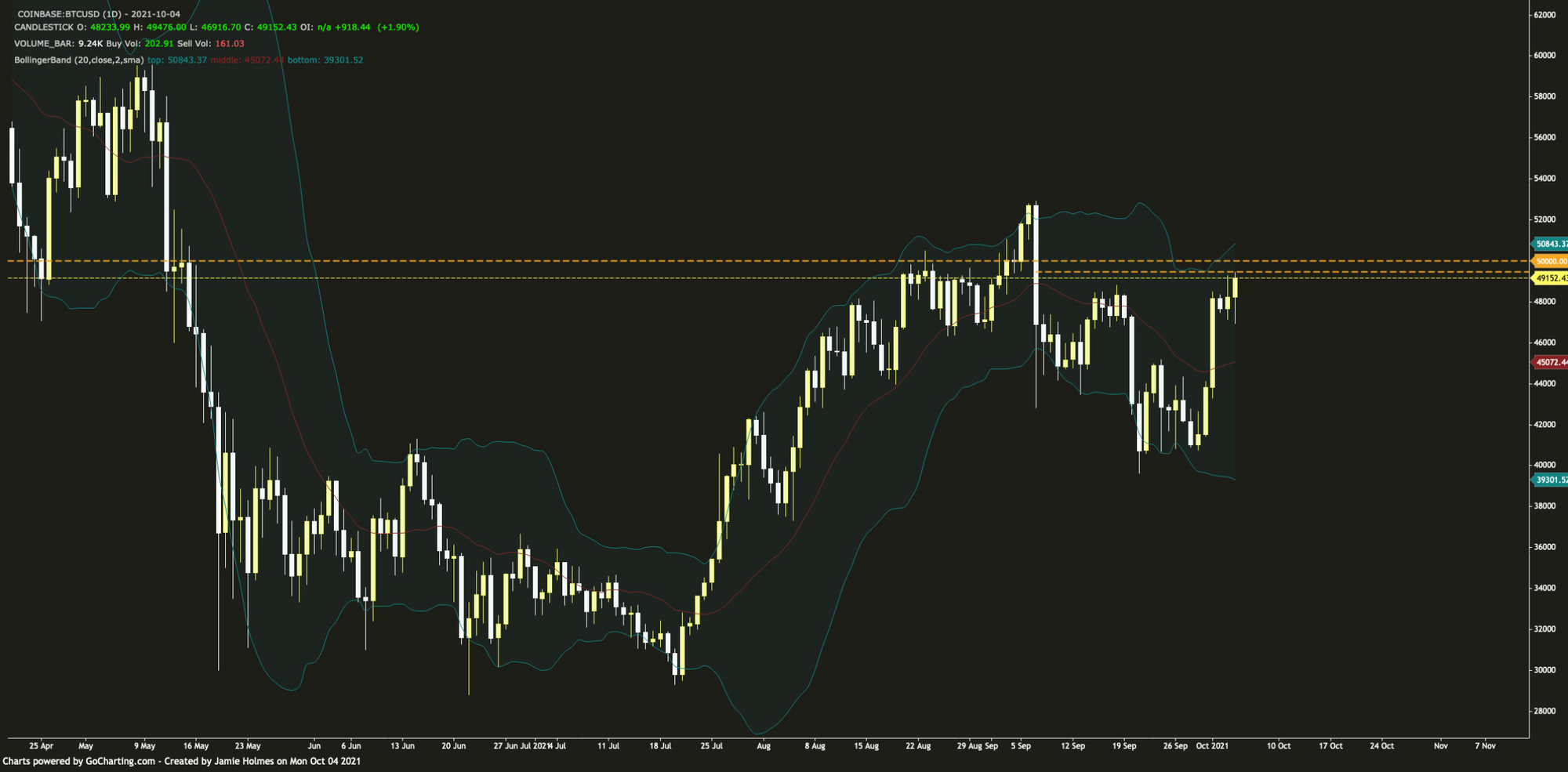 Bitcoin has still not recovered from September 7th's drop yet, but a sustained rise above the $49,800 level will paint a bullish outlook. The $49,800 level is the mid-point of the large bearish candlestick on September 7th and a rise above this level will suggest that buyers are wrestling back control of the market from sellers. The middle and lower Bollinger Bands are at $45,072 and just below $40,000 on the daily chart, which should act as support levels if the market reverses.
Ethereum's ETH has followed a similar pattern to BTC, rising on September 29th from around $2,800 and regaining the important $3,000 level, rising to highs near $3,500 on October 3rd. However, unlike Bitcoin, ETH has not yet made a higher high, still trading below the September 16th high of $3,675.
The upper Bollinger Band lies at $3,702, suggesting ETH-USD has room to go higher before a potential correction. The middle band has flattened out and should provide support near $3,167 in the event of a downturn.  
Solana's SOL has shown a remarkable recovery, surpassing the important $152 level and looks to be heading back towards the $200 handle. The price of SOL is currently trading near $170 and we may see a bit of a pullback this week as the market has reached the upper Bollinger Band at $175.75 on October 3rd.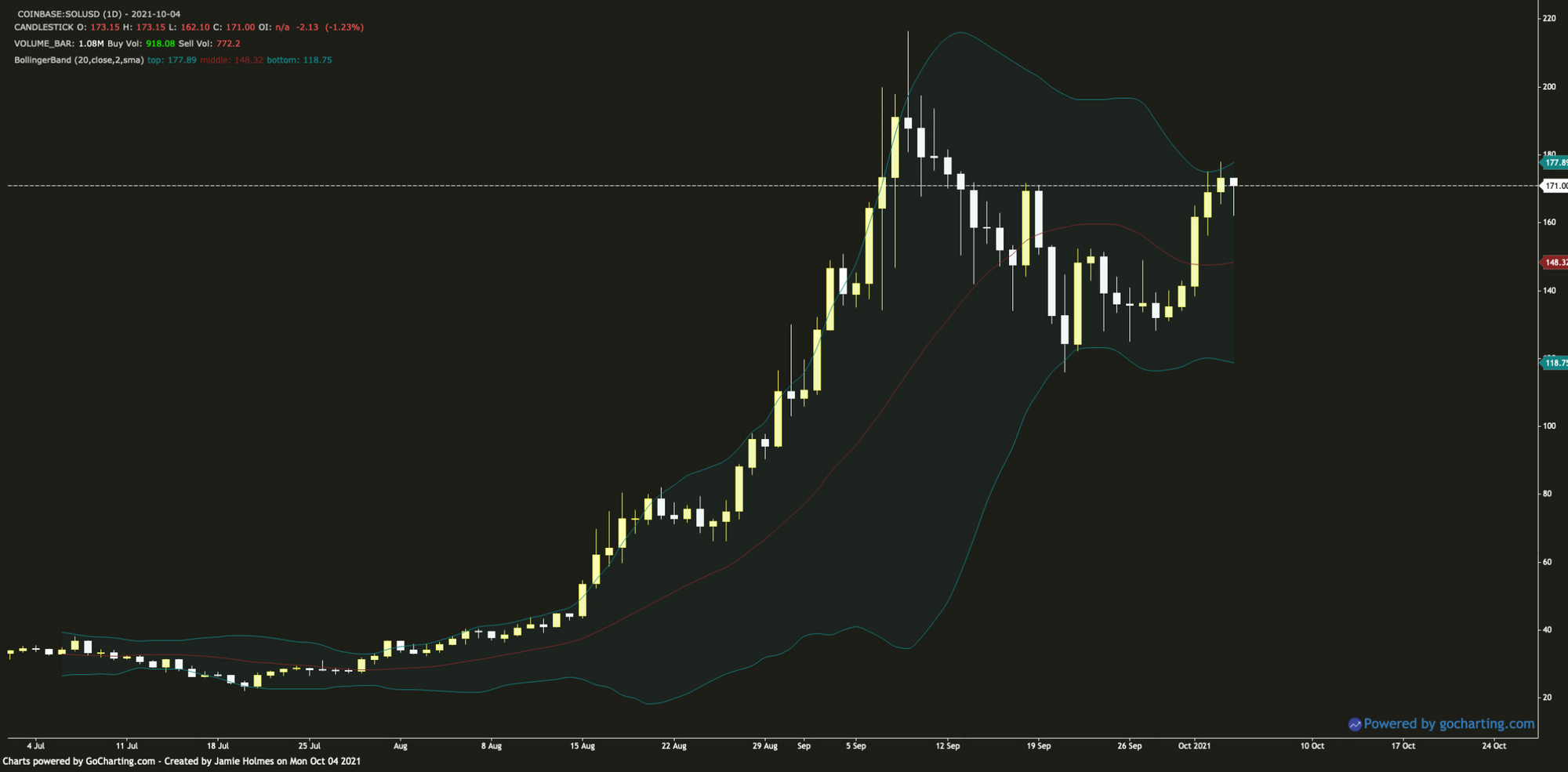 The nearest support level on the daily chart lies at the middle band near $148, which would be a good level to buy SOL if there's a downturn. On the other hand, a daily close above the upper Bollinger Band (currently ~$178), then this would indicate a breakout and we'd expect a move towards $190-$200 to materialise.
Have a great week!
---
-The Rollbit team