The UEFA Nations League: Sports Event of the Week ⚽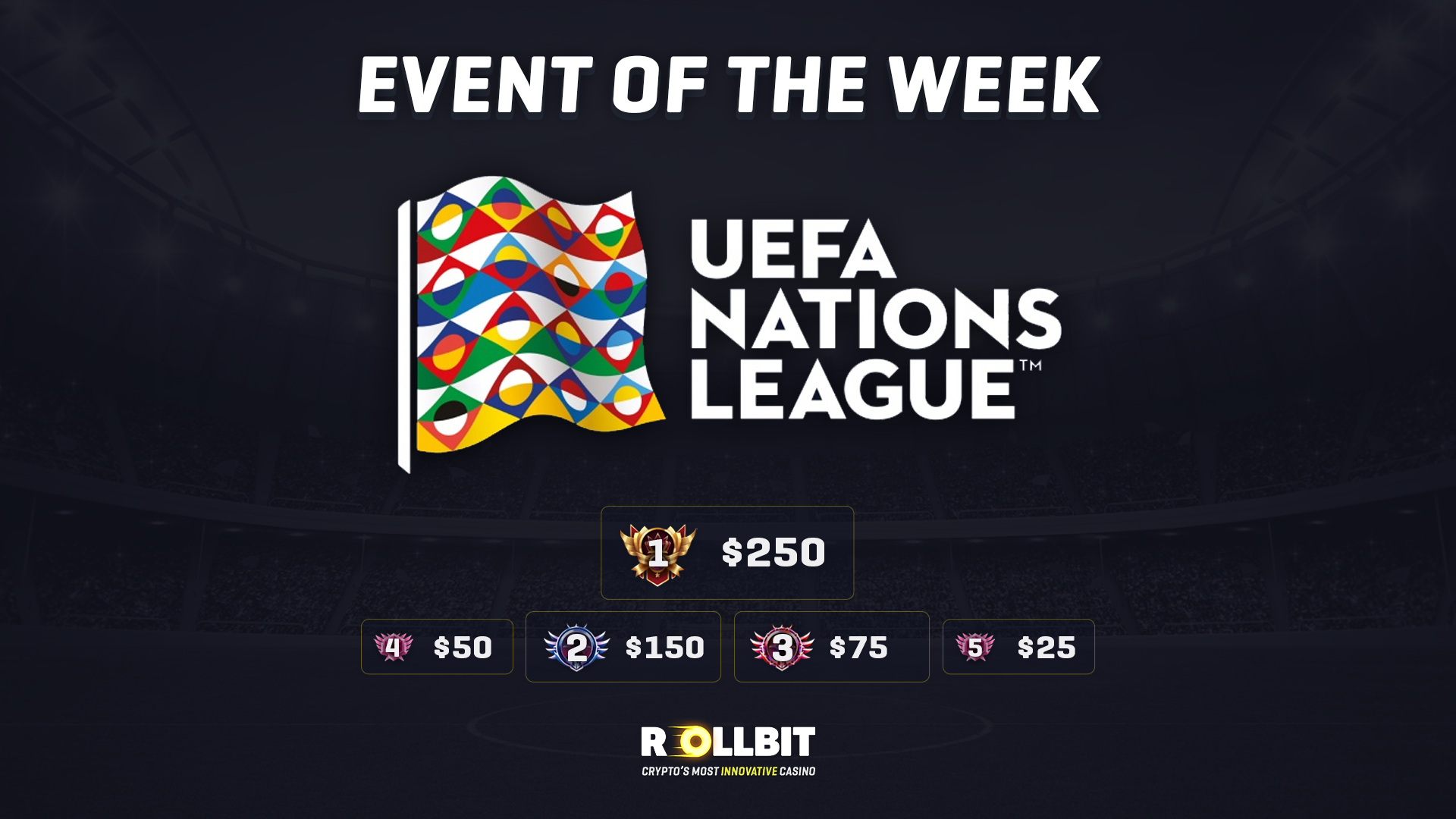 Event of the Week Challenge
This week we have an international break in club matches, giving way for the UEFA Nations League. There are 53 matches taking place over this week's Event of the Week meaning there is a ton of markets available to hit big combos on!
If you haven't already familiarised yourself with our Discord Events you can check them out in our blog post!
Winners are determined by hitting the highest odds win in a bet!
Requirements:
Minimum bet is $5
Minimum combination is 2
Minimum odds are EU:1.6 /US(Moneyline)-167
How to enter:
Provide your Rollbit display name & ticket ID
Provide a screenshot of your bet slip (The whole bet slip has to be visible)
Post it in #⚽sports-weekly-submissions
Entries close September 27th 11:59PM
⚽
Place your bets directly on UEFA Nations league
here
!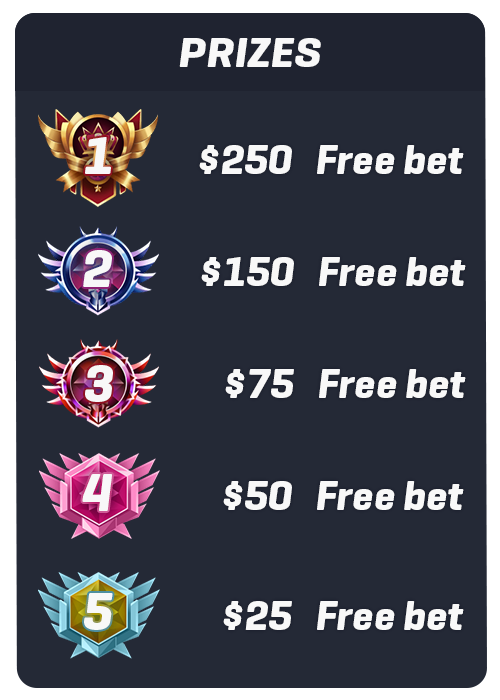 Event Overview
The UEFA Nations League is a biennial international football competition for all men's national teams that are members of the UEFA. The competition is relatively new, starting only in September 2018. The event replaces most international friendly matches, keeping the competitive nature of football alive in the international breaks.
Teams are split into four leagues, A, B, C and D. Leagues A, B and C all have 16 teams in them and are split into 4 groups and the remaining 7 of 55 teams are in league D as a group of 4 and a 3.
A good performance in the Nations League is a great way to get a place in the 2024 Euros, as the playoff spots will determine 3 of the 24 places at the Euros!
As we head into game day 5 for each team there is still everything to play for, with England and France both on the cusp of relegation, and Scotland almost on their way to joining the elites, it is certainly heating up in the competition!
France and Portugal are the two previous winners of this event, with France being the defending champions! However France is currently not in great standings this time around, if they lose to Austria in their upcoming match they will be relegated!
If Spain manages to win their next match against Switzerland and Portugal loses to the Czech Republic the Spaniards could secure their place in the finals!
In league B Israel and Bosnia are one win away from promotion! While Norway and Serbia seem likely to meet in the final game to decide who wins B4. Turkey, Kazakhstan and Georgia are all within reaching distance of promotion from league C needing just one win each, which would then give them the opportunity to take part in the playoffs to get a spot at Euro 2024.
If you enjoy betting on soccer I recommend you check out the Sports Rollbot's NFT collection. You can pick up a soccer Rollbot and get monthly free bets worth up to $1000 and profit share!
Head to our #sports channel on Discord to join the discussion!
Make sure to post your entries in #sports-weekly-submissions on Discord for your chance at the top prize of $250 on top of your win!
Event Terms & Conditions:
You must have a verified email - verify via account settings.
You can edit your post if you hit better Odds during the week.
The Event of the Week has to be included in your submitted bet slip
Parlays/combos are permitted, but it must be a win
In case of cancelled games within a combo, the bet slip is still valid as an entry
1 entry per household, unless KYC has been submitted.
We reserve the right to request KYC verification from the winners before paying out prizes.
In the event of a draw, prizes will be shared.
The prizes will be paid to accounts, where display names were provided, as free bets for Rollbit's Sportsbook.
Entries must be in before September 27th 11:59PM
Entries will be checked before being announced.
Rollbit employees can not participate in weekly events. This does not apply to Discord Community Moderators.
---
-The Rollbit Team