The US Open: Sports Event of the Week 🎾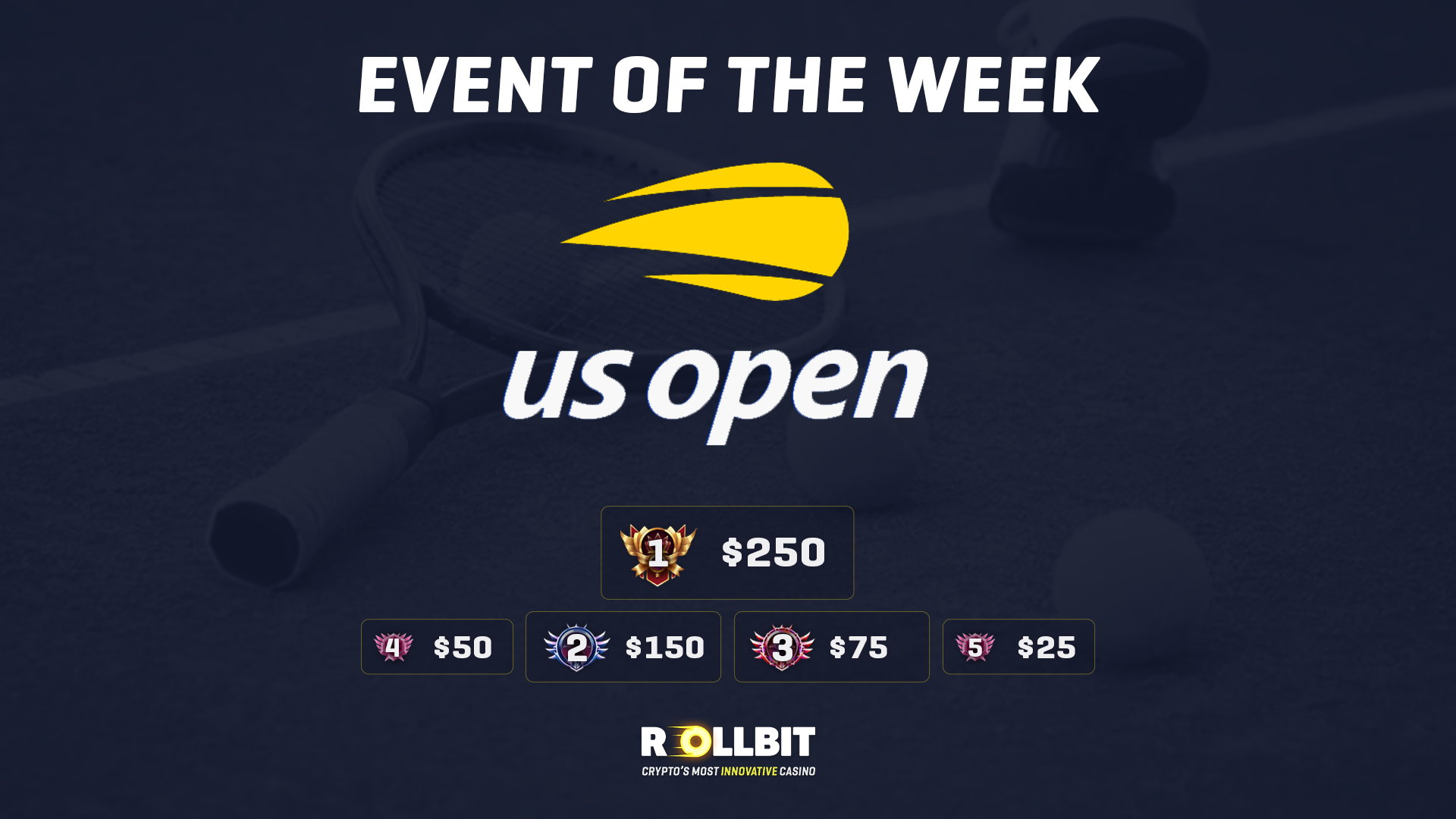 Event of the Week Challenge
This week the tennis heads into the US open, with the event already in the third round the event is well underway, with this event we will be going all the way through from the Third round to the Finals for our event of the week!
If you haven't already familiarised yourself with our Discord Events you can check them out in our blog post!
Winners are determined by hitting the highest odds win in a bet!
Requirements:
Minimum bet is $5
Minimum combination is 2
Minimum odds are EU:1.5 /US(Moneyline)-200
How to enter:
Provide your Rollbit display name & ticket ID
Provide a screenshot of your bet slip (The whole bet slip has to be visible)
Post it in #⚽sports-weekly-submissions
Entries close September 13th
🎾
Place your bets directly on The US Open
here
!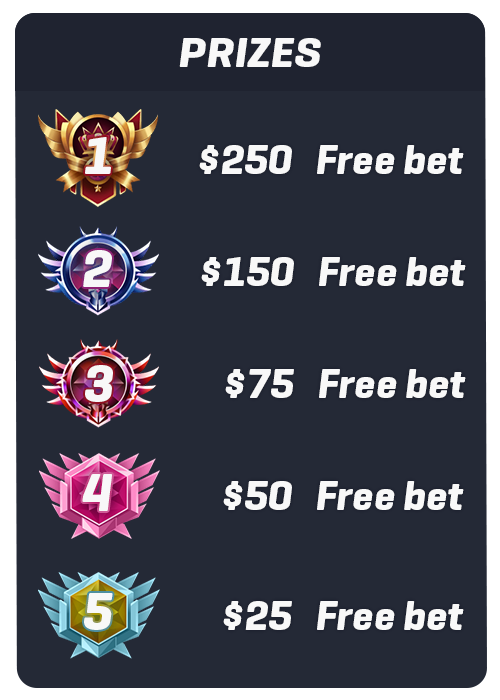 Terms & Conditions:
You must have a verified email - verify via account settings.
You can edit your post if you hit better Odds during the week.
The Event of the Week has to be included in your submitted bet slip
Parlays/combos are permitted, but it must be a win
In case of cancelled games within a combo, the bet slip is still valid as an entry
1 entry per household, unless KYC has been submitted.
We reserve the right to request KYC verification from the winners before paying out prizes.
In the event of a draw, prizes will be shared.
The prizes will be paid to accounts, where display names were provided, as free bets for Rollbit's Sportsbook.
Entries must be in before September 13th 11:59PM
Entries will be checked before being announced.
Rollbit employees can not participate in weekly events. This does not apply to Discord Community Moderators.
Event Overview
The 2022 US Open is upon us, and while this year's tournament is missing a few stars, there is no shortage of interesting storylines to follow in Flushing Meadows New York from Aug 29th to September 11th!
We are now in the third round of the US Open, this is the final Grand Slam tournament of the year after the Australian Open, French Open and Wimbledon. The men's Australian and French Open were both won by Nadal, with Djokovic winning Wimbledon & The women's champions are Barty, who won on her home turf in Australia, Świątek took the French Open and Rybakina won at Wimbledon.
Medvedev will be looking to retain his title after last year's win, however, with Nadal playing in his first US Open since he won it in 2018 he is also defending his title. Although we have seen him struggle to get back to form with this being his return from the injury he picked up at Wimbledon. Wimbledon champion Djokovic is not playing due to his vaccination status, the competition is extremely tight!
For the first time in history, 4 British men have reached the third round of the US Open, with Draper beating number 6 seed, Auger-Aliassime on his US Open debut and Murray, Norrie and Evans also winning their matches to get themselves into round 3!
Medvedev is the current favourite with outright win odds of 2.75, and Nadal is the second favourite at 3.8. Although Nadal is just returning from injury he is yet to lose in a Grand Slam event this year, due to his withdrawal from Wimbledon and winning the Australian and French Open.
The current favourite to win the women's is Świątek at odds of 3.2, with Garcia at second with odds of 9.5! Świątek will be looking to add to her titles this year whilst Garcia will be looking to get a singles trophy to add to her doubles title from the French Open!
There are still a ton of matches to play which gives a lot of options to get some good entries into this week's event! The event will run through all the way to the finals!
Head on over to Rollbit.com to place your bets on the race in top cryptocurrencies such as Ethereum, Bitcoin, Litecoin and Solana on Crypto's most innovative casino!
Who do you think is going to come out on top? Head to our #sports channel on Discord to join the discussion!
Don't forget to head to our sportsbook and place your bets on the US Open and submit your entries in #sports-weekly-submissions on Discord for a chance at the top prize of $250 on top of your win!
---
-The Rollbit Team