Azerbaijan Grand Prix: Sport Event of the Week 🏁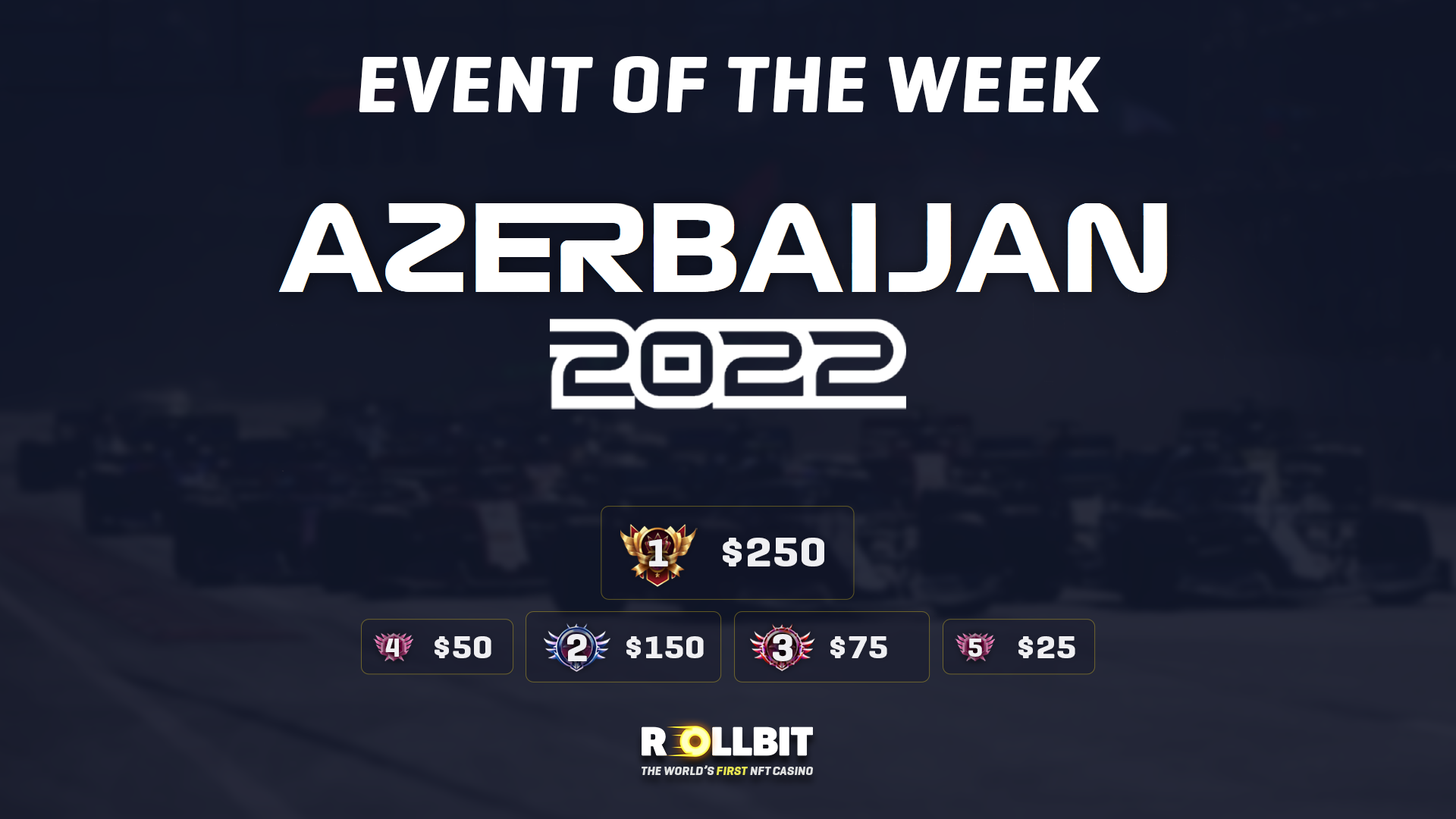 Event Of the Week
This week's event is the Azerbaijan Grand Prix, taking place in Baku. Max Verstappen currently leads Charles Leclerc by nine points in the title standings; Sergio Perez sits just six points behind Leclerc heading into this weekend's race.
If you haven't already familiarized yourself with our Discord Events (invite link) you can check them out in our blog post!
Winners are determined by hitting the highest odds win in a bet!
Requirements:
Minimum bet is $5
Minimum combination is 1 (This means singles are valid!)
Minimum odds are EU:1.4 /US(Moneyline)-250
How to enter:
Provide your Rollbit display name & ticket ID
Provide a screenshot of your bet slip (The whole bet slip has to be visible)
Post it in #⚽sports-weekly-submissions
Entries close June 14th
🏎️
Place your bets directly on The Grand Prix
here
!
Prizes: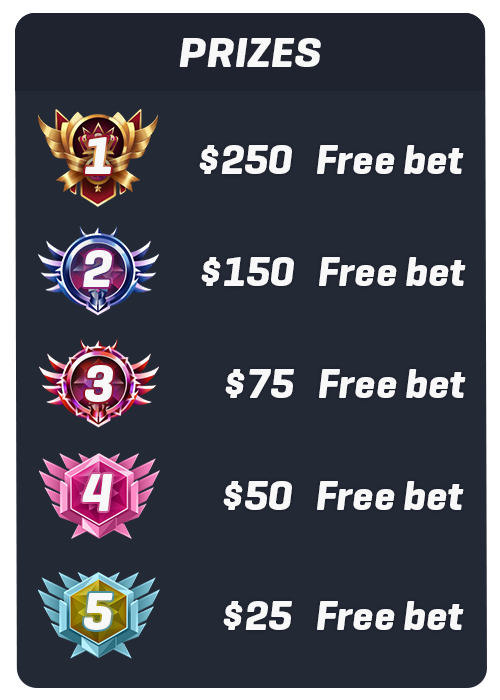 Terms & Conditions:
You must have a verified email - verify via account settings.
You can edit your post if you hit better Odds during the week.
The Event of the Week has to be included in your submitted bet slip
Parlays/combos are permitted, but it must be a win
In case of cancelled games within a combo, the bet slip is still valid as an entry
1 entry per household, unless KYC has been submitted.
We reserve the right to request KYC verification from the winners before paying out prizes.
In the event of a draw, prizes will be shared.
The prizes will be paid to accounts, where display names were provided, as free bets for Rollbit's Sportsbook.
Entries must be in before June 14th 11:59PM
Entries will be checked before being announced.
Rollbit employees can not participate in weekly events. This does not apply to Discord Community Moderators.
Event Overview
The Azerbaijan Grand Prix takes place this weekend with practice taking place on June 10th, Qualifying on June 11th at 6PM(Track Time) and the race on June 12th at 3PM.
It is looking to be a high-intensity race with Charles Leclerc looking to close the gap on the nine point lead Max Verstappen currently has in the title standings, and Sergio Perez sitting another 6 back.
The title race is looking like it is getting away from most drivers, with these three creating an increasing lead on the rest of the pack. This weekend's race could see them step out even further, Sergio Perez is going to be looking for back to back wins after winning last weekend in Monaco, as well as winning in Baku last year!
The race in Baku is known for its high intensity, with the 51 laps, 6KM city circuit creating room for tactical racing although the track might be even harder than Monaco!
The Red Bull and Ferrari head to head is heating up as each race goes on, with Mercedes continuing to have car troubles although they are closing the gap they still have a way to go to be back competing with the current leaders. Although Red Bull has two drivers going head to head for the title, Christian Horner has said he has no preference over who takes the driver's title during a discussion about his team members both being in contention.
Head on over to the Sportsbook to place your bets and get your entries submitted to be in with a chance of winning up to a $250 free bet! With our wide range of markets that are available for this race,  I look forward to seeing everyone's entries!
---
-The Rollbit Team