Earn RLB Tokens by Playing Rollbit's Brand New X-Crash Game
X-Crash is our own innovative take on the popular betting game where you can earn RLB tokens simply by playing.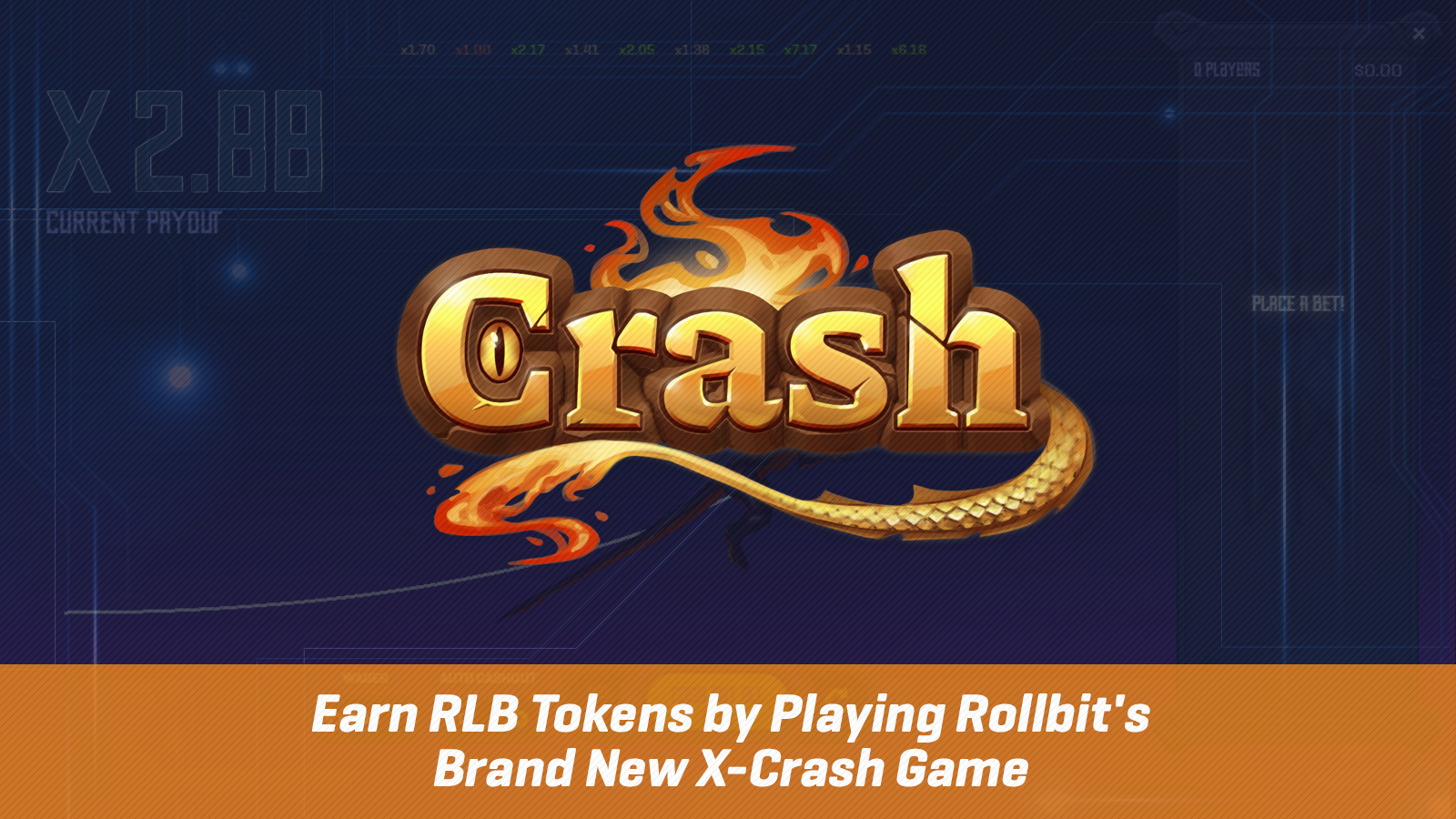 X-Crash is our own innovative take on the popular betting game where you can earn RLB tokens simply by playing and place multiple bets at once.
In this post, we'll introduce our brand new, provably fair X-Crash game and how to earn RLB tokens for playing🤑
Introducing X-Crash🐉
Crash betting games are wildly popular where players wager on a certain multiplier. The multiplier grows until it randomly crashes and you have to cash out before this happens. You can start playing from the landing page or select X-Crash under Casino from the sidebar menu.
The rising multiplier is animated as a dragon flying upwards until it crashes and explodes Hollywood style! The current payout is shown on the left-hand side of the screen while the results of the last 10 rounds are shown at the top.
Important information about X-Crash:
Payout multiplier ranges between x1.01 and x1,000,000,
The maximum payout for a wager is $100,000,
The RTP is 95% and house edge is 5%
Provably fair! Verify the fairness of X-Crash for yourself here.
How to Play X-Crash
In each round, the payout multiplier and the dragon's trajectory rises over time until it crashes at a random number. You must cash out at a certain payout multiplier before the dragon crashes and explodes to lock in any winnings. Your winnings can be doubled by cashing out at say x40.00 rather than x20.00, but until you actually cash out, you are risking losing your initial bet.
What makes X-Crash on Rollbit different from other versions is that you can place multiple wagers at once. You'll have 10 seconds to place your bets before the new round starts.
Use the wager tab to select your bet and click on the green + sign to activate it then click on the green 'Place Bet' button before the round begins.
The auto-cashout multiplier (shown below) can also be set so that when a certain payout threshold is met, your winnings are secured and paid out automatically. You can also cash out at any point up to your specified multiplier.
You can also repeat bets and when combined with the auto-cashout multiplier, you could place $5 bets on several multipliers such as x2, x10, x100 and secure a chance of winning a big payout in the event a large multiplier is reached. When you click on this button, it will repeat the same bets previously placed in each round. Click on the button again to cancel repeating bets.
Your active bets for a particular round will be shown to the right of the betting button. Click on cash out to secure your winnings once it reaches your desired payout multiplier.
For instance, if you bet $100 and cashout at when the payout was x2, you'd get a total return of $200. All of your bets can be cashed out at the same time using the middle button 'Cash Out All Bets' or they can be closed individually in stages as the dragon flies higher.
Cashouts that you make and those of other players are displayed in real time as the dragon ascends higher. Also, the sum of wagers and the highest bets made by players are shown on the right-hand side for each round.
Earn RLB Tokens Through X-Crash 💵
When playing X-Crash, you'll also notice that your RLB balance will increase. RLB is a token being built by Rollbit on Solana that will be airdropped over several phases to owners of our Rollbot NFTs and Rollbit users!
The RLB tokens will be distributed completely free, with most of the supply going to Rollbot owners (where the airdrop amount will be determined by the rarity of the eye trait).
But the good news is that even if you're not a Rollbot owner, new and existing players will still be eligible for airdrops. We've already distributed 1,000 RLB to everyone who's made a deposit on Rollbit and 100 RLB to every account for each NFT deposit ever made. And another way we are distributing RLB is through playing X-Crash!
Yes, you can earn RLB tokens just by playing X-Crash! Your balance will be shown on the top left-hand side of our website.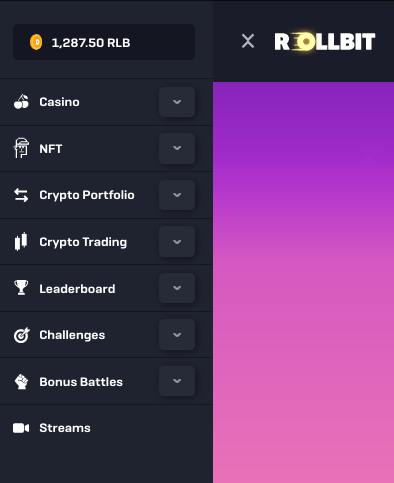 If you have a Rollbot linked to your profile, you'll earn 1 RLB for each $1 wager you make on X-Crash. See how to buy and link a Rollbot profile in this guide. For players that don't have a Rollbot linked to their profile, they'll earn 0.10 RLB for each $1 wager on X-Crash.
We will announce more details about our token and how you can have the chance to claim a share of all the casino's profits in an upcoming RLB whitepaper.
---
-The Rollbit team