Gates of Olympus: Deep Dive (How to max win!)⚡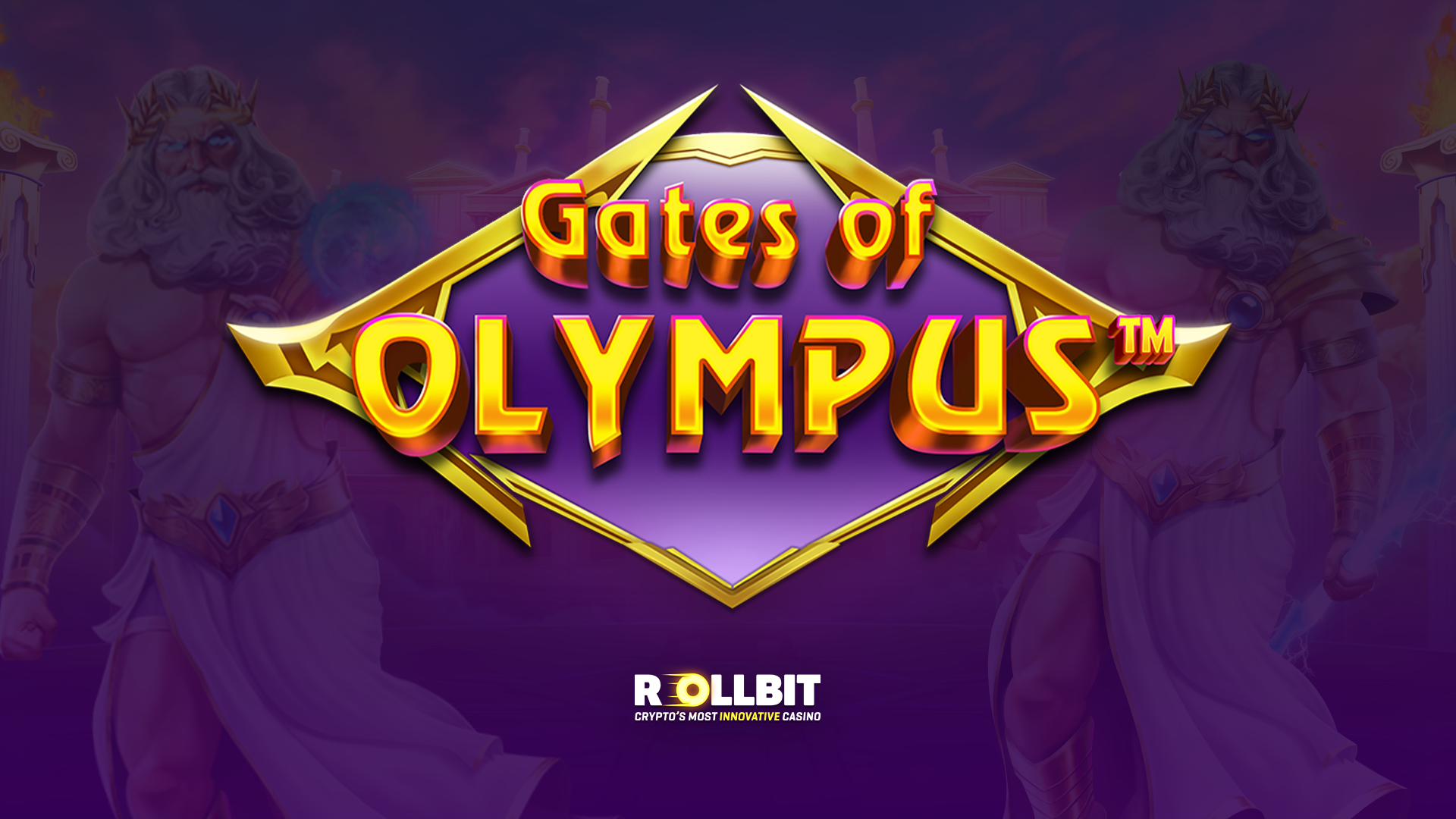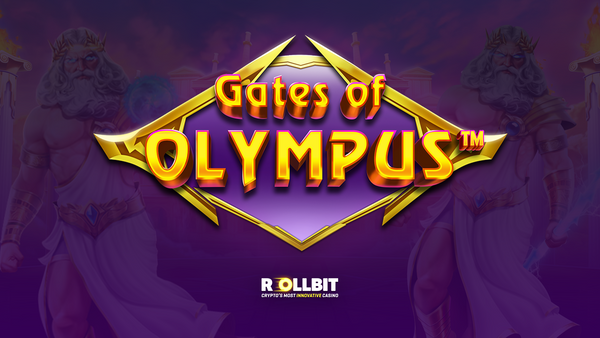 Gates of Olympus released 25th February 2021 by Pragmatic Play remains to be one of the most popular slots with players to date!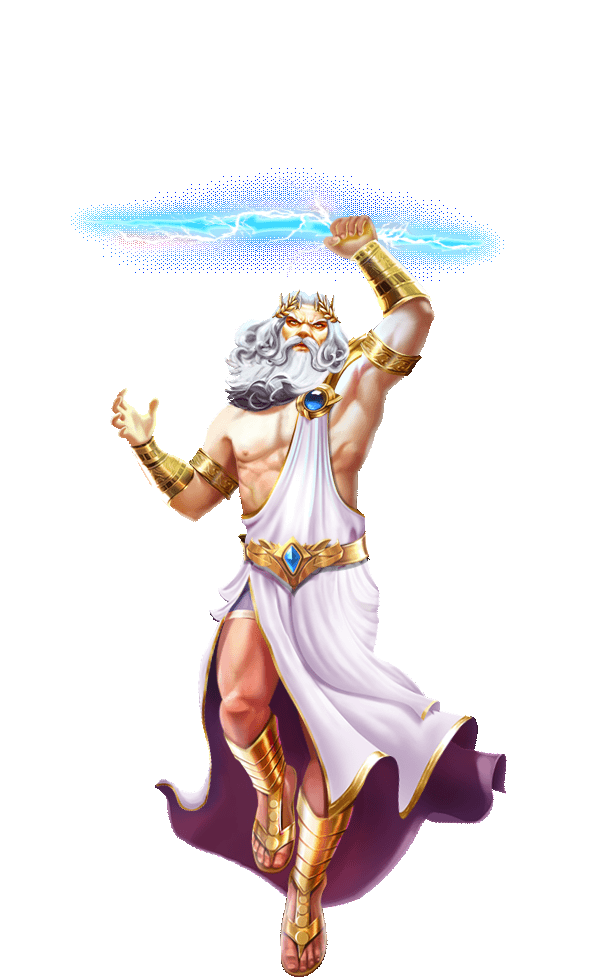 Gates of Olympus set in Ancient Greece featuring the God of the Sky - Zeus, sets the tone for an exciting, action-packed slot and bonus feature. With a 5000x Max Win and high volatility, players can't get enough of the thrill of Zeus zapping a high Multi! Gates has an RTP of 96.50% or an eRTP of 98.60% including Rollbit's reward system! The minimum bet is $0.20 with an option to buy the bonus feature for 100x the bet size!
How it Works
Symbols can appear in any order or position on the 6 reels and 5 rows. As long as you hit at least 8 of the same kind, you'll win! When a symbol hits, it will trigger the slot's tumble system, giving you more chances for more symbols to hit!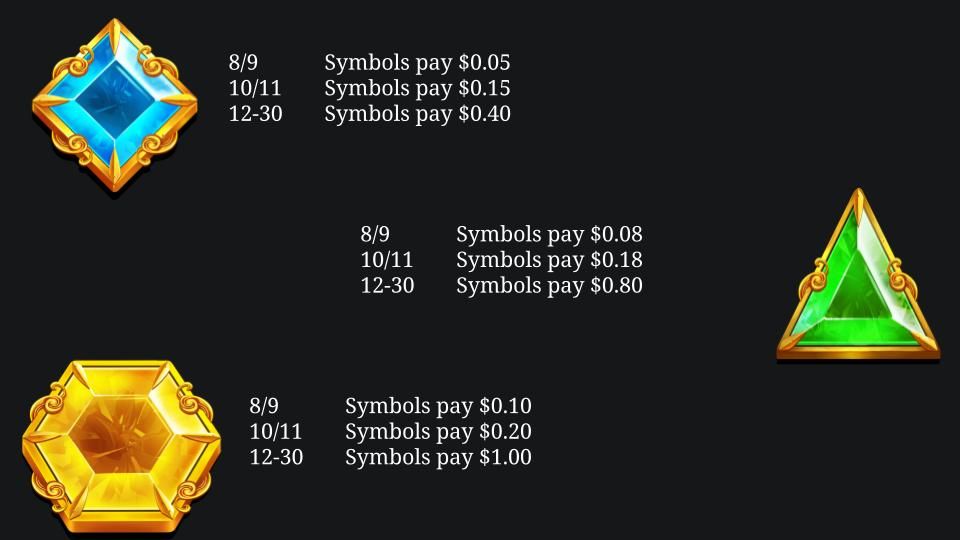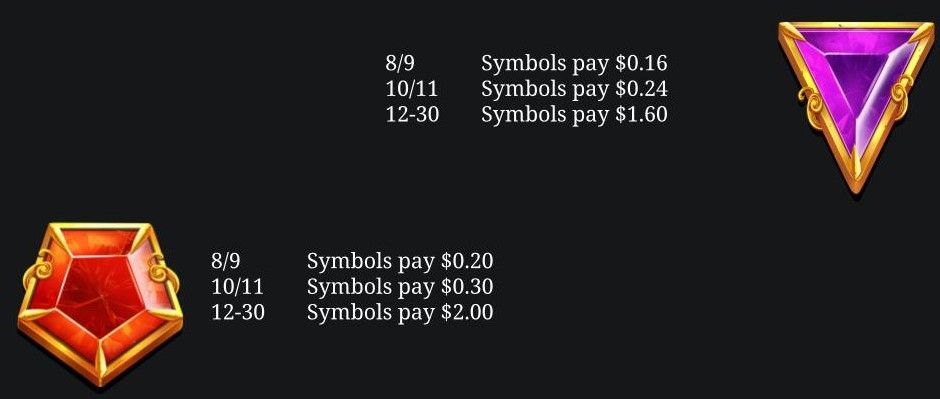 Now for the Big Payers.... These are your premium symbols: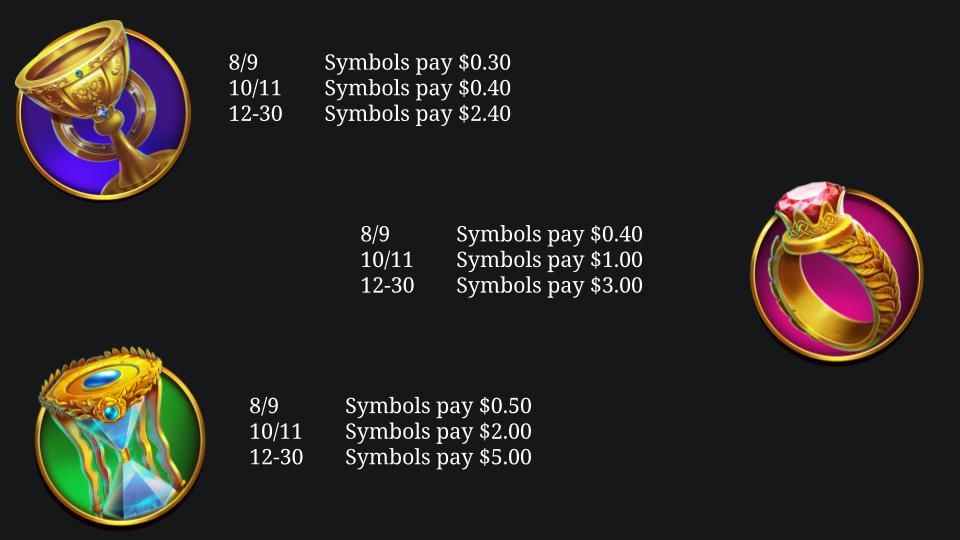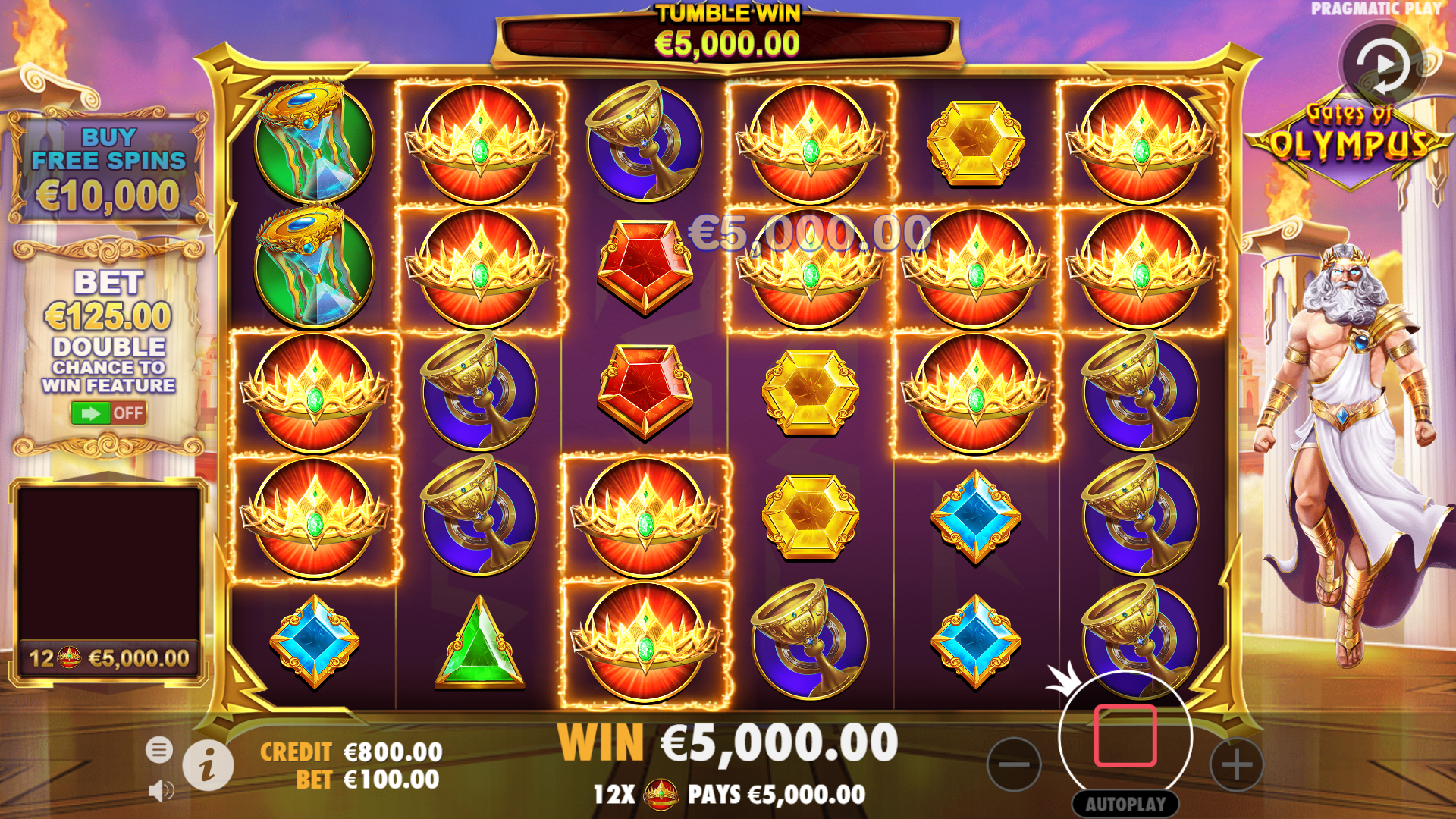 The Bonus
If you land four scatters, the bonus will be triggered. You'll be rewarded with 15 free spins. During these spins, multiplier symbols will drop much more often. If they hit, they will be added to the total multiplier at the end of your free spins. This will keep you on the edge of your seat until the very last spin.
Within the bonus if you were to land another 3 scatter symbols on the reels you will be granted a further 5 spins which will really increase your chances of hitting that big win as you will have more chances to increase that all important Multiplier!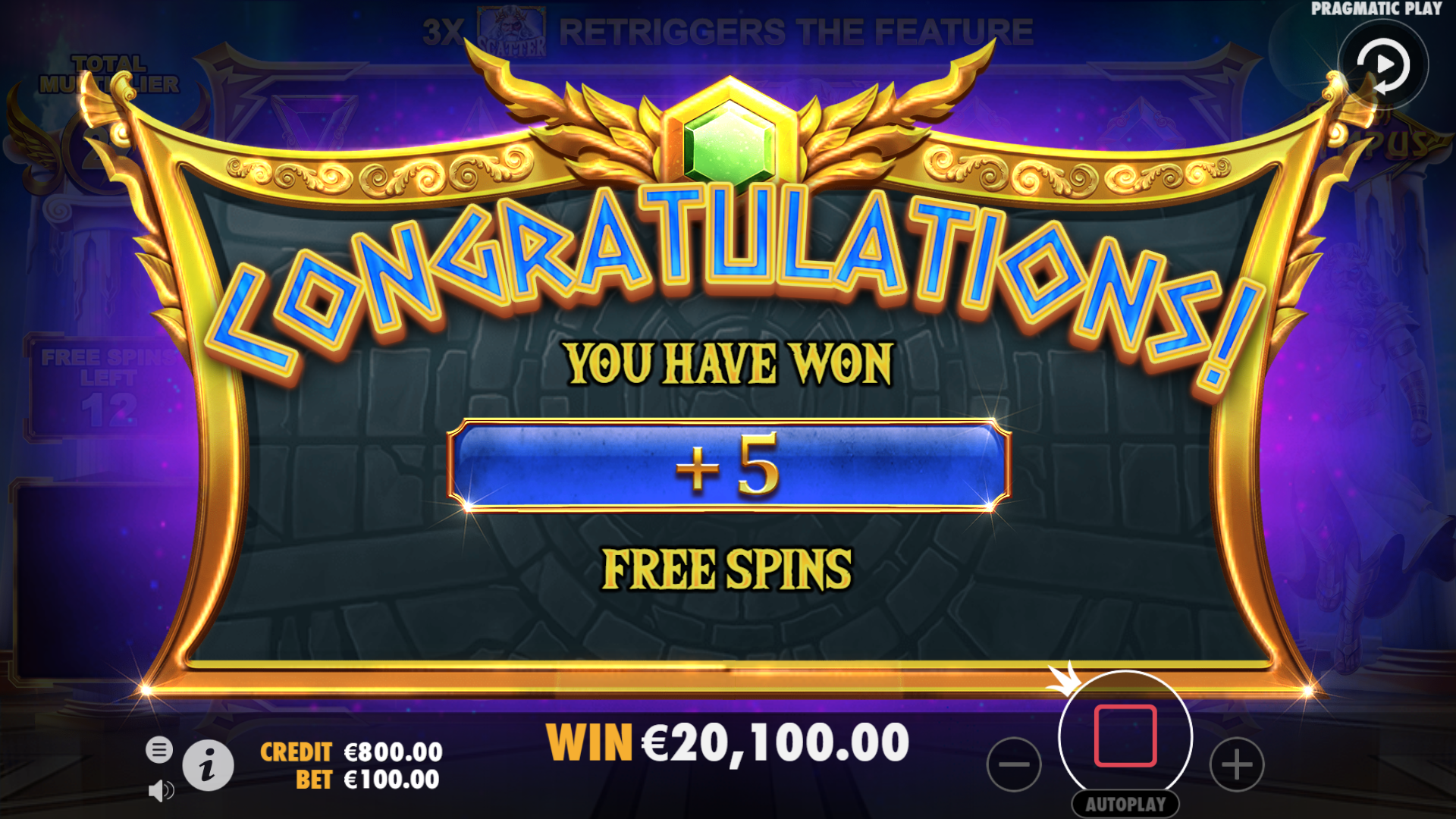 If you're looking for a fun and exciting way to play with your friends, try Gates of Olympus on Rollbit's Clans Feature! You can put your money together for spins or a big buy with each player having a percentage stake. Before long, you'll be yelling "Zap Zap Zap" at Zeus with your buddies!
Gates of Olympus is one of the few exclusive slots to feature Rollbit.com's brand-new Side Bets feature. Here, you can place a bet on whether a bonus or spin will pay above or below a certain multiplier. To learn more about Side Bets on Slots, check out our blog post.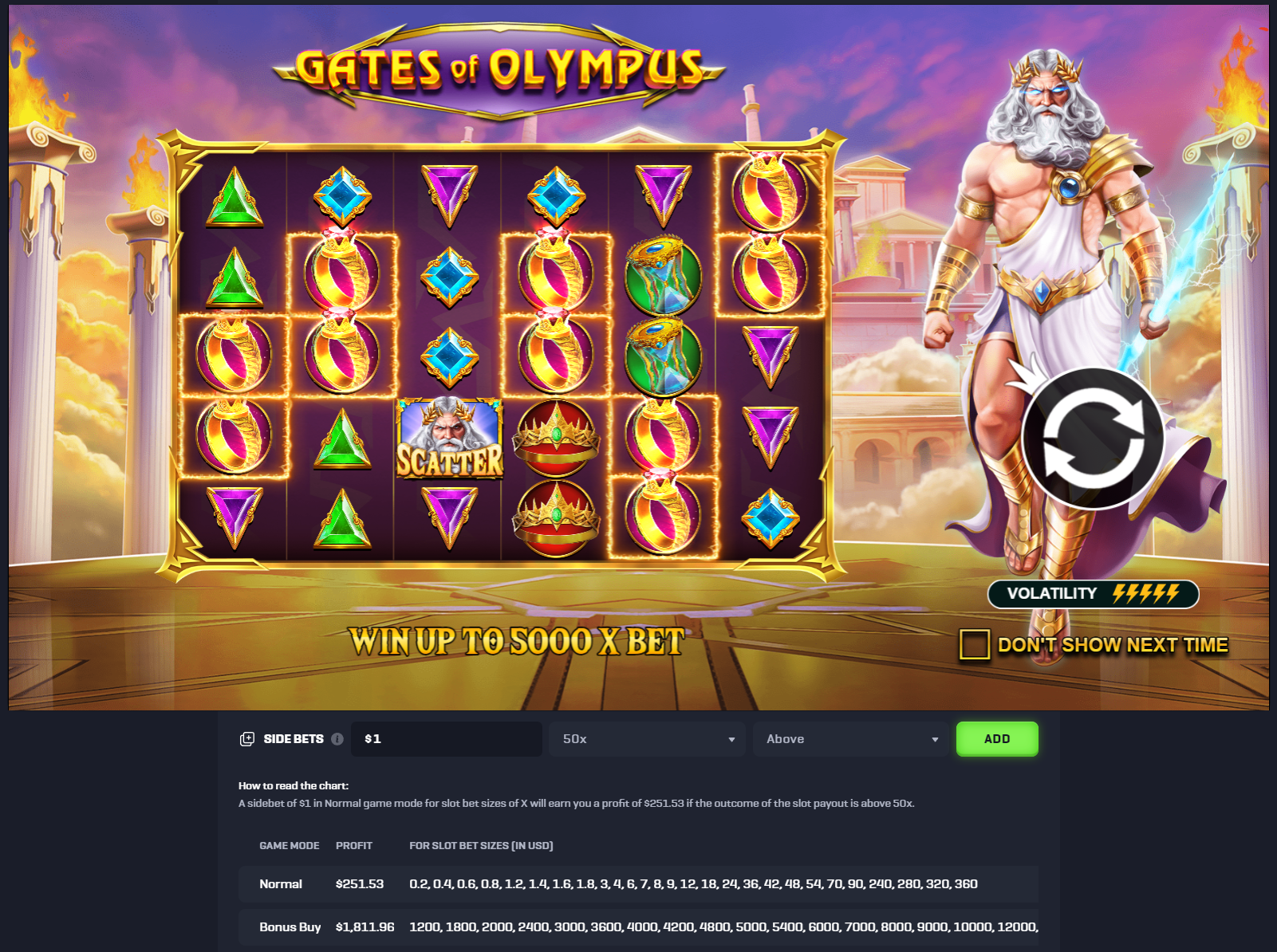 ---
-The Rollbit Team