Money Train 3: Deep Dive (How to max win!) 🚂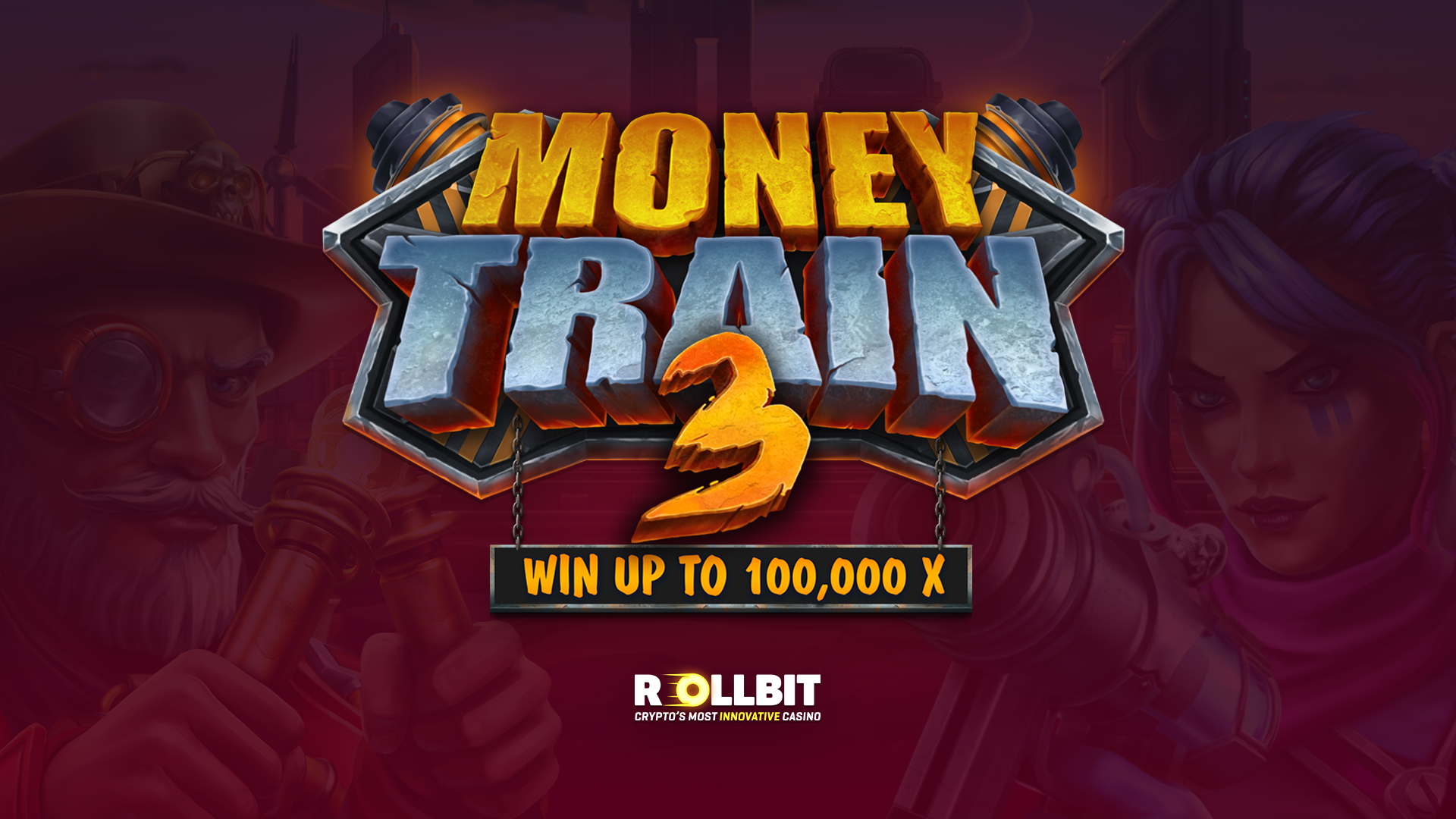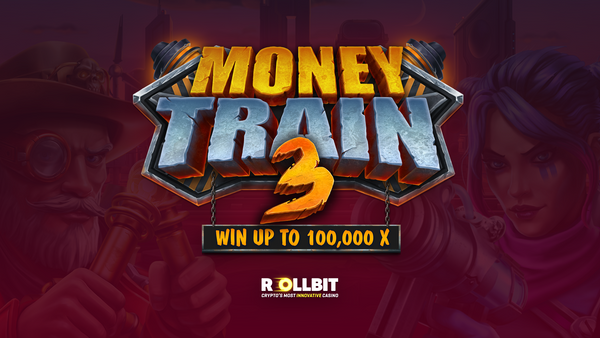 Money Train 3 a new slot by Relax Gaming, released 22nd September 2022. The third slot in the series had been in development since December last year and finally made its way to players just a few weeks ago!

With a brand new increased max win of up to 100,000x with a plethora of brand new unique features and bonuses, Money Train 3 was bound to be a hit with fans of the series and new players alike!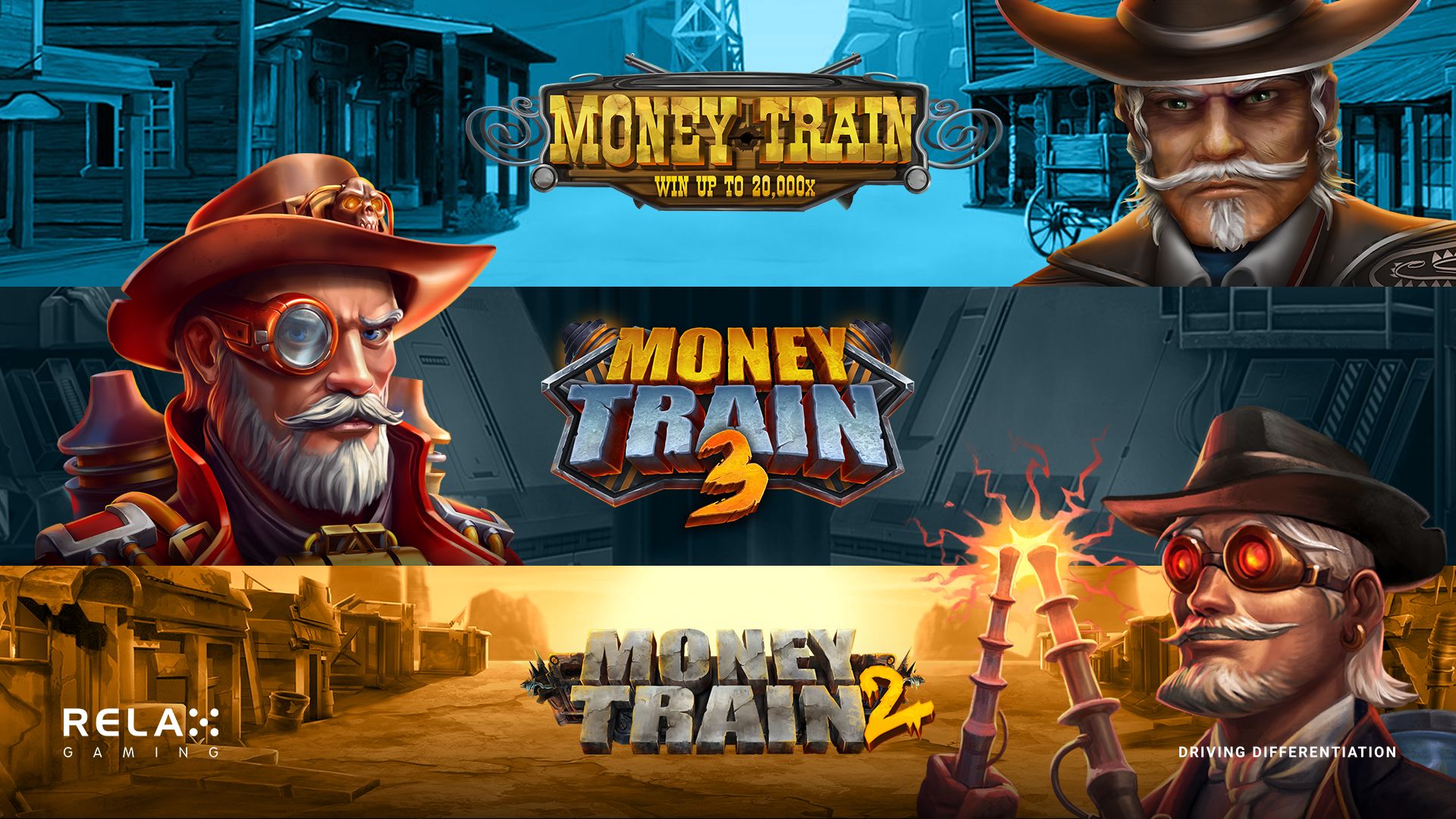 Relax Gaming with a twist to the theme, went from the old steampunk/Western vibe in the previous iterations, to a new futuristic feel with a turquoise-colored fuel powering the train.
How it works:
In Money Train 3 we have 5 reels, 4 rows and 40 pay lines. The innovative new slot has a better-than-standard RTP of 96.10% and an eRTP of 98.60% if you include Rollbit's rewards, you can read more about our reward system in our discord here!
The 4 lower paying symbols, the diamond, clubs, hearts, and spades will pay the player between 3x to 5x their bet size should they land 5 of the same left to right.
Then we have the premium symbols, these are more bright and vibrant than ever starting with blue to green, yellow, and then red being the best! Not to forget the Wild Symbol that will substitute for all other symbols!
Exciting new Features:
Re-spins - When you spin and there is no win, there is a chance that the re-spin feature can be activated at random. When this occurs, one of the symbols on the screen already, will be randomly chosen as a sticky symbol. The slot will continue to re-spin provided a matching symbol continues to land each spin. It is also possible for it to drop Multiplier Symbols between 1-3x which won't stick but will grant an additional res-pin. The multipliers will then add together and be awarded to the final win amount.
Cool right? But the real main event here in Relax Gaming's highlight release of the year is the games fun, thriller bonus feature!
The Bonus
Money Cart Bonus - Land 3 or more of these scatter symbols or persistent gold symbols and you will activate Money Train 3's flagship thriller of a bonus! You will then be assigned a randomly selected persistent symbol. Now the fun begins… you will now receive 3 re-spins however each time you land 1 or more symbols, your 3 re-spins will start over. If you manage to fill an entire reel with symbols, another reel will activate (maximum of 2 extra reels) at the side giving you more chance to land symbols before your spins run out! Exciting stuff right? Let's take a look at the symbols you can land and what they all mean…
Any of the symbols below can drop in and land during the bonus:

Money Symbol
Contains a value between 1X - 10X your bet size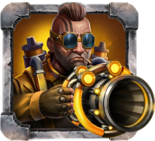 Collector Symbol
Collects and assumes the value of all symbols on the board already and pays that amount!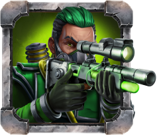 Sniper
The Sniper will shoot anywhere between 3 and 8 symbols on the board and double their value, it may also shoot the same symbol multiple times!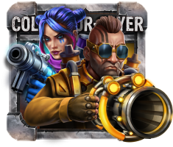 Collector-Payer
Collects and assumes the value of 3-5 symbols on the board and pays that amount!
---

Necromancer
The Necromancer will bring anywhere between 2 and 7 special symbols (that aren't persistent) back to life and can even target the same symbol more than once!

Absorber
Absorbs the value of all symbols on the board and clears all reels with the exception of special symbols. Clearing the board for more chances of new drops!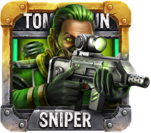 Tommy Gun Sniper
The Tommy Gun Sniper selects 1 random symbol on the board and will double the value between 2 and 6 times!

Tommy Gun Payer
Selects a random symbol and then adds a value of between 5X to 100X on that symbol between 3 and 10 times!
---
With their golden backgrounds these are the best 'Top Tier' symbols within Money Train 3, these are 'Persistent' and will active every round until you have ran out of re-spins!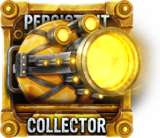 Persistent Collector
Collects the value from all the symbols on the reels and assumes their value, at the end of each and every spin!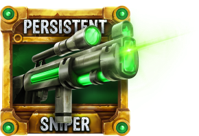 Persistent Sniper
Persistent sniper will choose between 3 and 8 symbols on the reels and double their value each spin!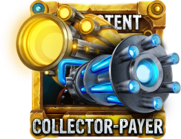 Persistent Collector-Payer
This selects between 3-5 symbols on the reels, adds each of their values on to it's own value and then pays out it's new value to the selected 3-5 symbols again!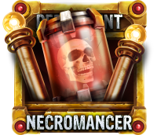 Persistent Necromancer
The Persistent Necromancer actually revives between 1 and 7 already used special symbols and can target the same symbol multiple times!

Persistent Shapeshifter
Activating every round, the Persistent Shapeshifter will randomly assume a special symbol (Collector, Collector-Payer, Sniper, Tommy Gun Sniper, or Tommy Gun Payer)
Buying the Bonus
Money Train 3 offers a variety of choices when it comes to buying the bonus if you'd rather not spin for one! There are 4 real options in total, all varying in bet sizes of course...
20x Your bet size will trigger a bonus where you will receive only the 1 re-spin from the start! A real sudden death!
50x Your bet size will trigger a bonus where you will receive 2 re-spins from the start!
100x Your bet size will trigger a bonus where you will receive 3 re-spins from the start, allowing for a much more forgiving experience!
And for the Real Hardcore Money Train Fans we've got -
500x Your bet size which will not only trigger the bonus will 3 re-spins but you will also be randomly generated one of the 5 persistent symbols listed above giving the best chance possible to reach that legendary 100,000x Maximum Payout!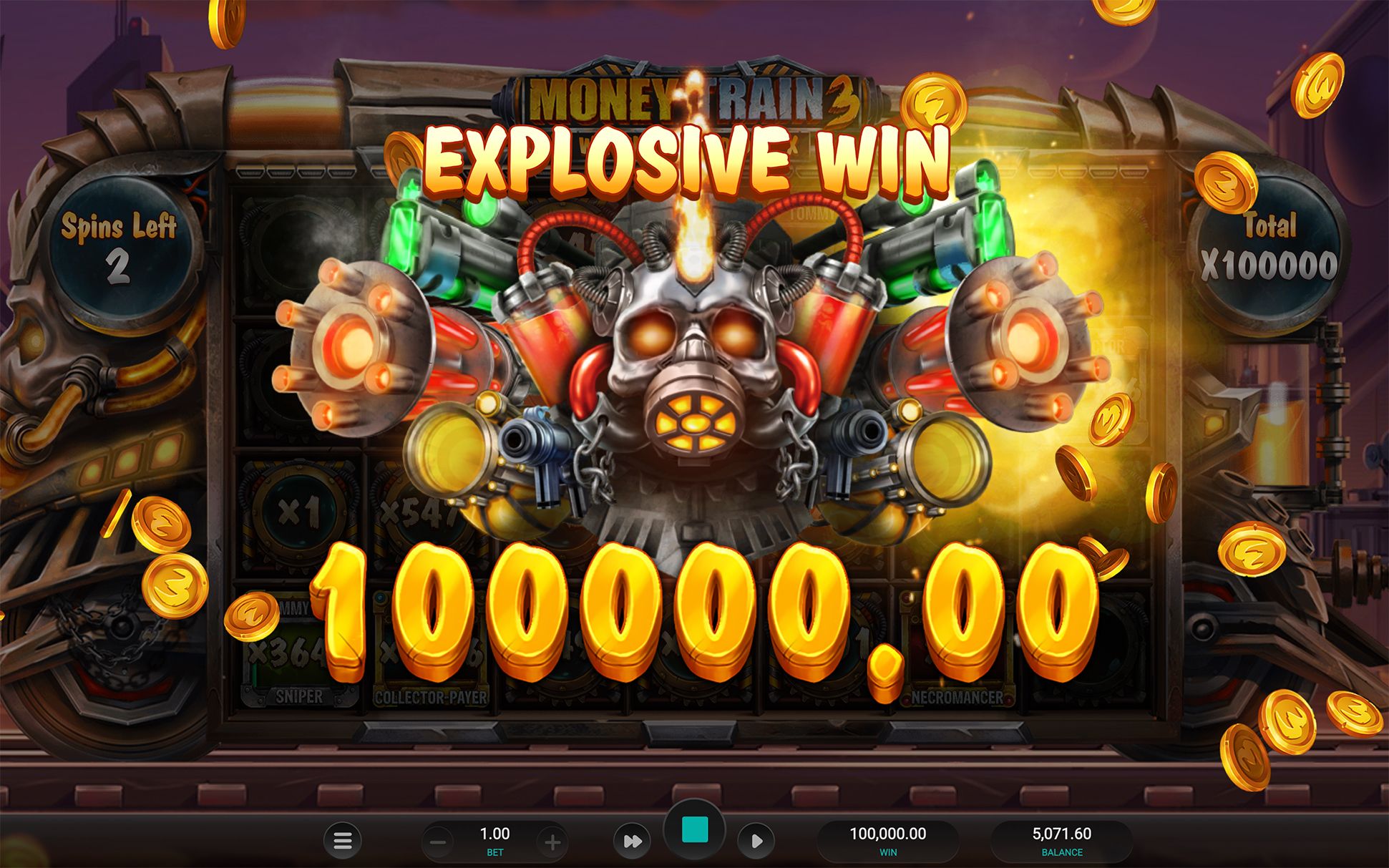 Excited to play yet!? Thought so! You can play Money Train 3 here on Rollbit.com and if you've never tried playing with friends and sharing a percentage of buys/spins on Money Train 3 and any of your other favourite slots here and for further information on Clans and how they work, you can read about it here!
---
-The Rollbit Team