The NBA finals: Sport Event of the Week 🏀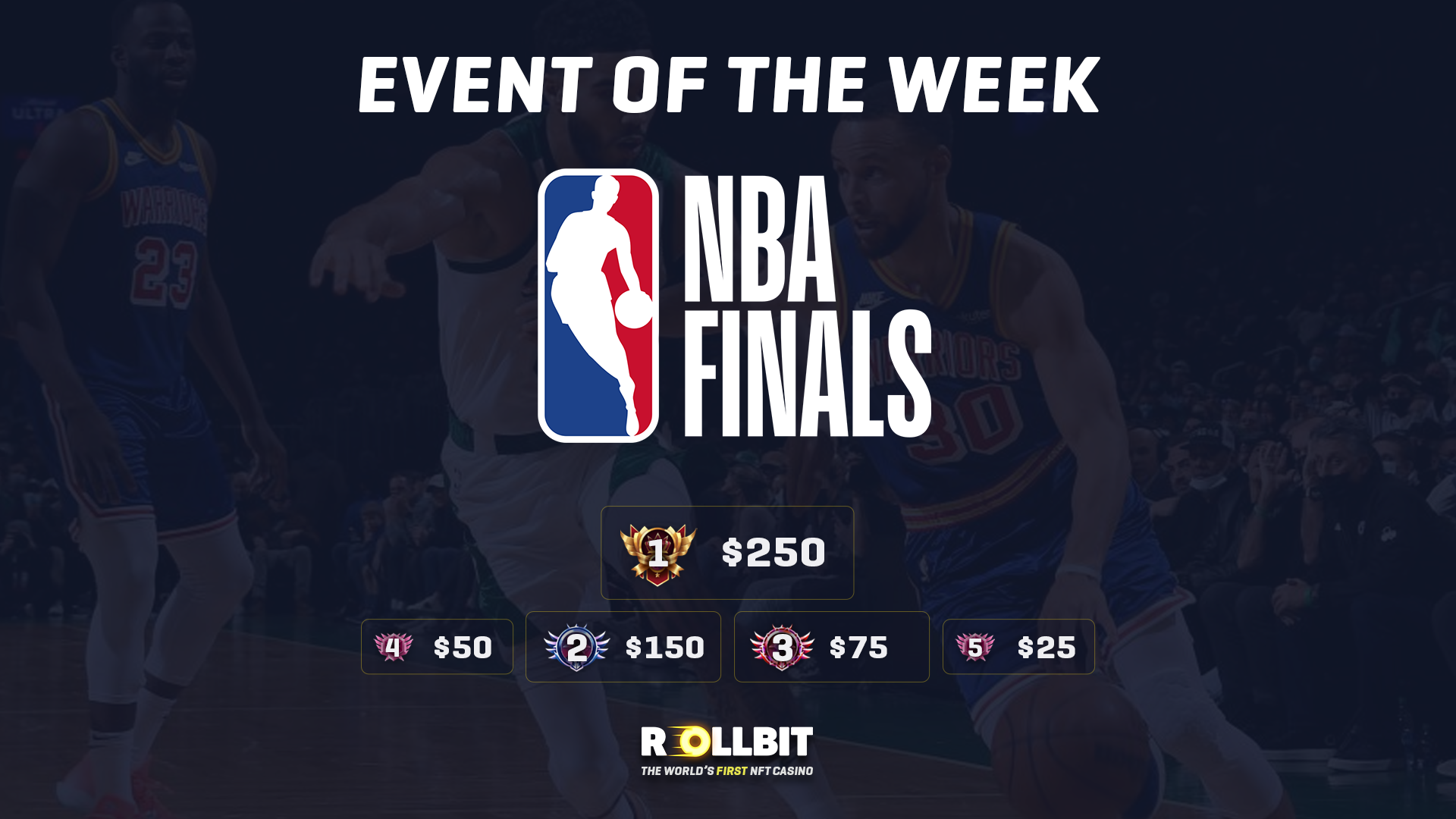 Event of the Week
Our Event of the Week is the NBA Finals. As the Warriors and Celtics battle it out for the chance to win the championship.
Bets can be on either of the last 2 matches of this final, but only if the Golden State Warriors don't manage to take the championship from the Boston Celtics in the next match will game 7 be played!
Join in and take part in our Discord Events you can learn what these are in our blog post!
Winners are determined by hitting the highest odds win in a bet!
Requirements:
Minimum bet is $5
Minimum combination is 1 (This means singles are valid!)
Minimum odds are EU:1.2 /US(Moneyline)-500
How to enter:
Provide your Rollbit display name & ticket ID
Provide a screenshot of your bet slip (The whole bet slip has to be visible)
Post it in #⚽sports-weekly-submissions
Entries close June 21st
🏀
Place your bets directly on game 6 of The NBA Finals
here
!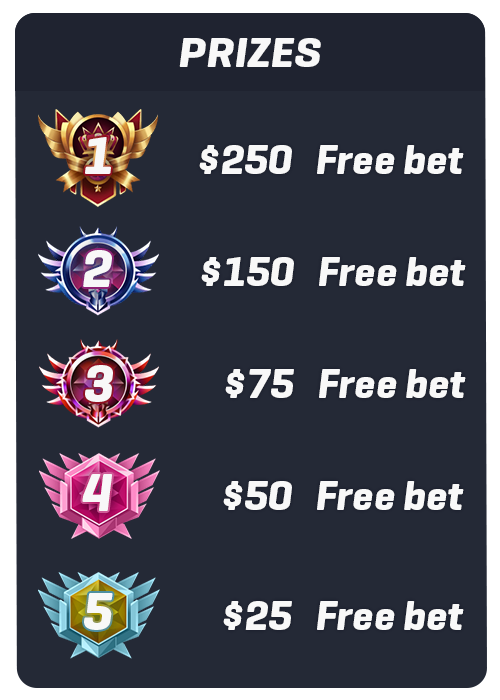 Terms & Conditions:
You must have a verified email - verify via account settings.
You can edit your post if you hit better Odds during the week.
The Event of the Week has to be included in your submitted bet slip
Parlays/combos are permitted, but it must be a win
In case of cancelled games within a combo, the bet slip is still valid as an entry
1 entry per household, unless KYC has been submitted.
We reserve the right to request KYC verification from the winners before paying out prizes.
In the event of a draw, prizes will be shared.
The prizes will be paid to accounts, where display names were provided, as free bets for Rollbit's Sportsbook.
Entries must be in before June 21st 11:59PM
Entries will be checked before being announced.
Rollbit employees can not participate in weekly events. This does not apply to Discord Community Moderators.
Event Overview
The Warriors now lead 3-2 in the series and will be looking to secure the championship in the next match, with the 5th match being a Warriors dominated game, the Celtics will need to really push themselves to come out on top!
With victories in the last two matches, they will be feeling confident going into the 6th, but the Celtics are not going to just let them walk in there and take it. Even with Steph Curry having an off game in game 5 they managed to secure the victory, so if he turns up in the next one it could be game over!
Andrew Wiggins showed up and let everyone know what he is capable of, scoring 26 points in game 5, and providing Curry with some much needed help on the offensive. Although Thompson also put in a solid performance, turning up when his team needed him most! If these two continue their good form and Curry is back to his dominant ways, this could be a landslide victory.
The Celtics however have certainly shown they are capable of winning in this series and they will be eager to take it down to the wire in game 7. After taking the lead in the 3rd quarter only to lose it to a buzzer-beater from Poole, they would have been very frustrated after such a good run to earn that lead.
After this, the Celtics just couldn't get back into the groove in the 4th quarter, and the Warriors stepped up putting an end to the fairly one-sided match. However, this was just a blip of what Boston is capable of, if they can bring that for the whole of game 6 we could be in for a highly competitive match!
Head on over to Rollbit.com and place your bets on a wide range of sports that we have available or you can head directly to place your bet on whether the Warriors or Celtics will come out on top in game 6 of the series here!
---
-The Rollbit Team