$RLB (Rollbit Coin) Burn Schedule & History 🔥
$RLB (Rollbit Coin) Burn Schedule and History. Periodic RLB burns posted here.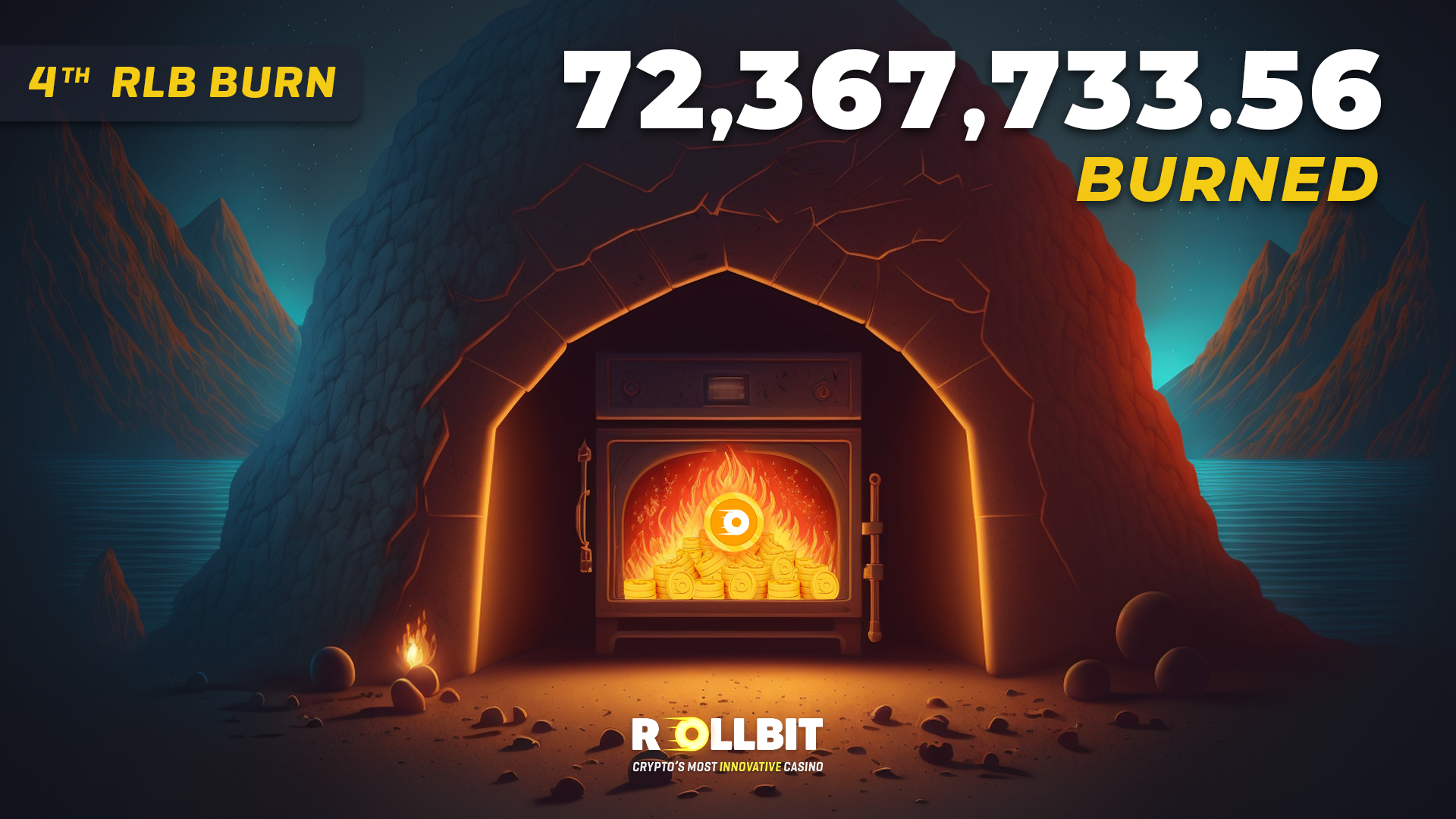 The third $RLB (Rollbit Coin) burn is here, find out more below!
Introduction
RLB (Rollbit Coin) was introduced by Rollbit on the 10th of November 2021.
RLB is Rollbit's deflationary, utility-focused token on the Solana blockchain. We chose to launch our own token on the Solana blockchain due to the current cost associated with Ethereum's transaction fees (gas).
The initial supply of RLB was 5 billion. This supply will decrease over time, our estimates suggest that the RLB Lottery will burn over 50% of the supply each year.
RLB is being distributed to folks for free, you can learn how to earn it within the following blogpost. To learn more about RLB in general, checkout the whitepaper and the Solscan listing.
RLB Lottery
The RLB Lottery was launched on the 25th of November 2021. Participants stake RLB for a chance to win from the large prize pools each round.
The RLB Lottery is the primary driving force for RLB's demand, being the component to collect RLB to burn & enticing Rollbit users to buy and stake RLB thanks to the large Jackpot & guaranteed prize pools each round.
As of the 16th of January 2023, here's the RLB Lottery statistics:
Total USD won: $10,326,166.27 🤑
Total RLB staked: 37,501,059,723,641 RLB
Lottery rounds completed: 608
Total Jackpot Wins: 51
Current Jackpot: $964,597.42
There's a 0.2% fee when staking RLB within the RLB Lottery. 0.1% of the fee is paid back to staked Rollbot holders, with the other 0.1% being burned.
This blogpost will serve as a reference for all past and future $RLB burns.
1st RLB Burn 🔥
2nd RLB Burn 🔥
3rd RLB Burn 🔥
4th RLB Burn 🔥
Future burns 🔥
With the migration to ETH and release of Buy & Burn, RLB burns are now automated directly from Rollbit's ERC-20 token hot wallet.
Burns occur every hour and can be viewed here.
$RLB CEX & DEX Listings
As outlined within the RLB whitepaper, we intend to get RLB listed at multiple central & decentralised exchanges. We will strive to get RLB listed on multiple CEX & DEX platforms and hope to have exciting news on this front in the near future!
RLB can currently be traded at the following locations:
---
We'll be adding future RLB burns to this blogpost, so be sure to stay tuned to our blog & Twitter for updates!
-The Rollbit team