How to Deposit and Withdraw RLB
In this guide, we'll show you how to deposit and withdraw our own cryptocurrency built on Solana, Rollbit Coin (RLB).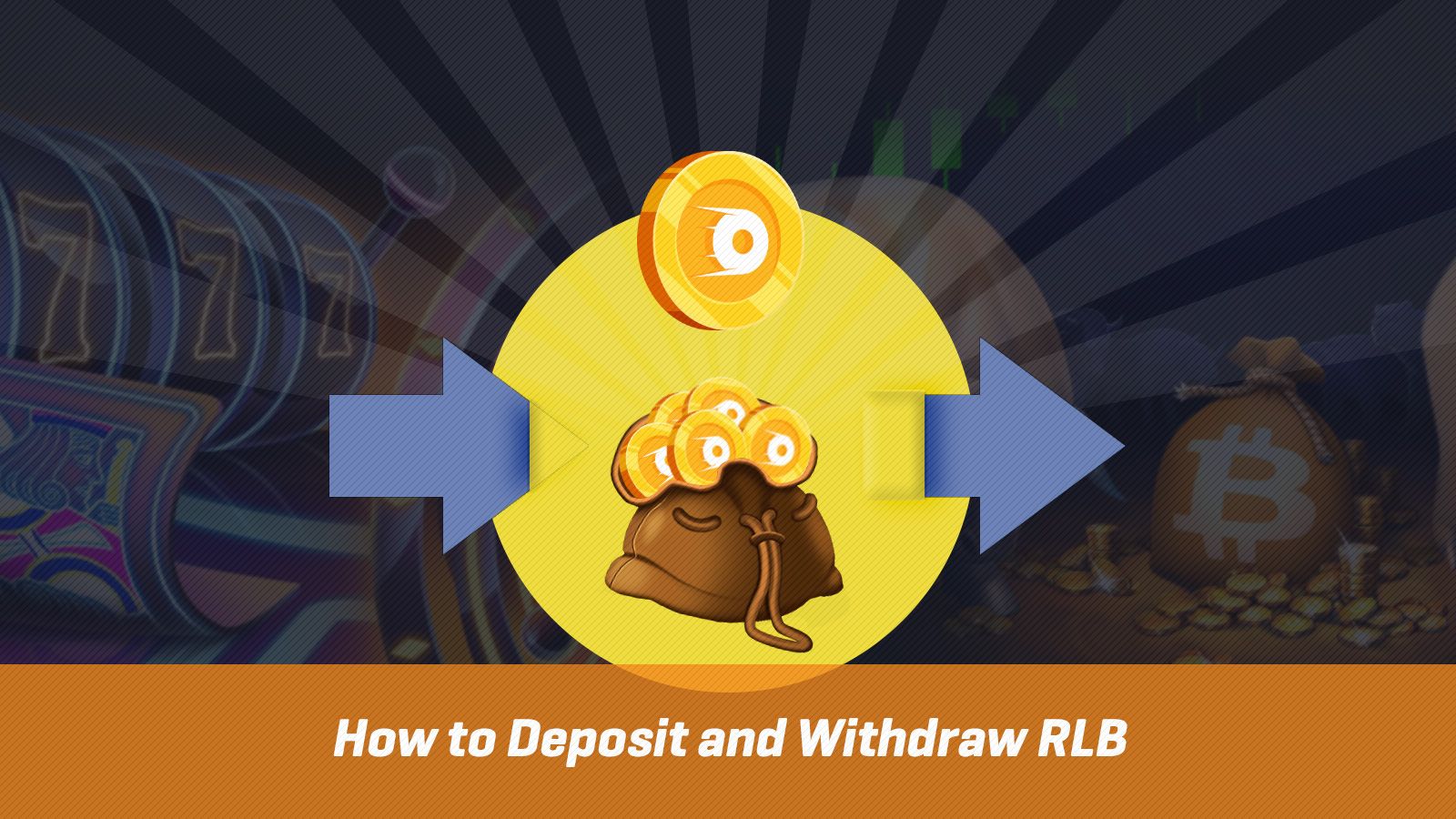 In this guide, we'll show you how to deposit and withdraw our own cryptocurrency built on Solana, Rollbit Coin (RLB).
What is RLB?
Rollbit Coin (RLB) acts as an entry ticket into our lottery, where 20% of the casino's profits are shared between regular lottery prizes and the jackpot (split 70:30). A lottery round happens every 100 Bitcoin blocks, where 100 lucky entrants will win prizes.
Each round of the lottery requires you to stake RLB, where a 0.20% staking fee applies. Half of the staking fees are permanently removed from the circulating supply (making RLB deflationary), while the other half will be re-distributed to staked Rollbots after every lottery round. The more RLB you stake, the greater the chance of winning.
To learn more about RLB, check out the whitepaper!
How Do I Get RLB?
There are several ways to earn RLB on Rollbit: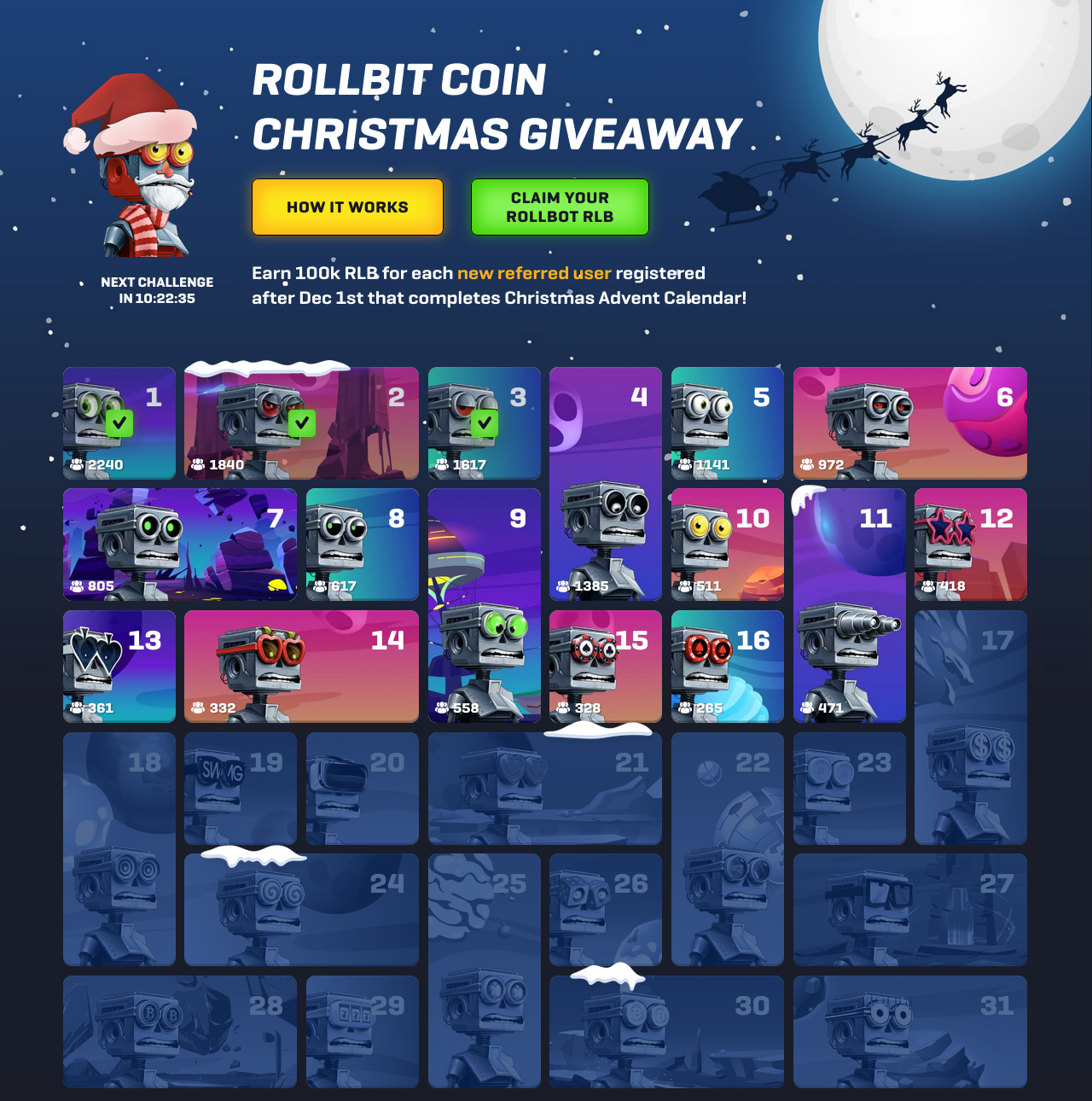 Complete the challenges to receive RLB rewards, which are doubled for those with a Rollbot linked to their profile. You can also get a higher RLB payout by being one of the first 100 people to complete the challenge (with each challenge released at 00:00 UTC for every day in December). Also, for each day in December, one lucky person will also win a Rollbot!
During December, each Rollbot will be airdropped RLB with the exact amount depending on the rarity of the eye trait. Rollbots must be staked at any time during the month to receive their share of RLB. Once claimed, your Rollbot will be locked into staking until January 1st, 2022.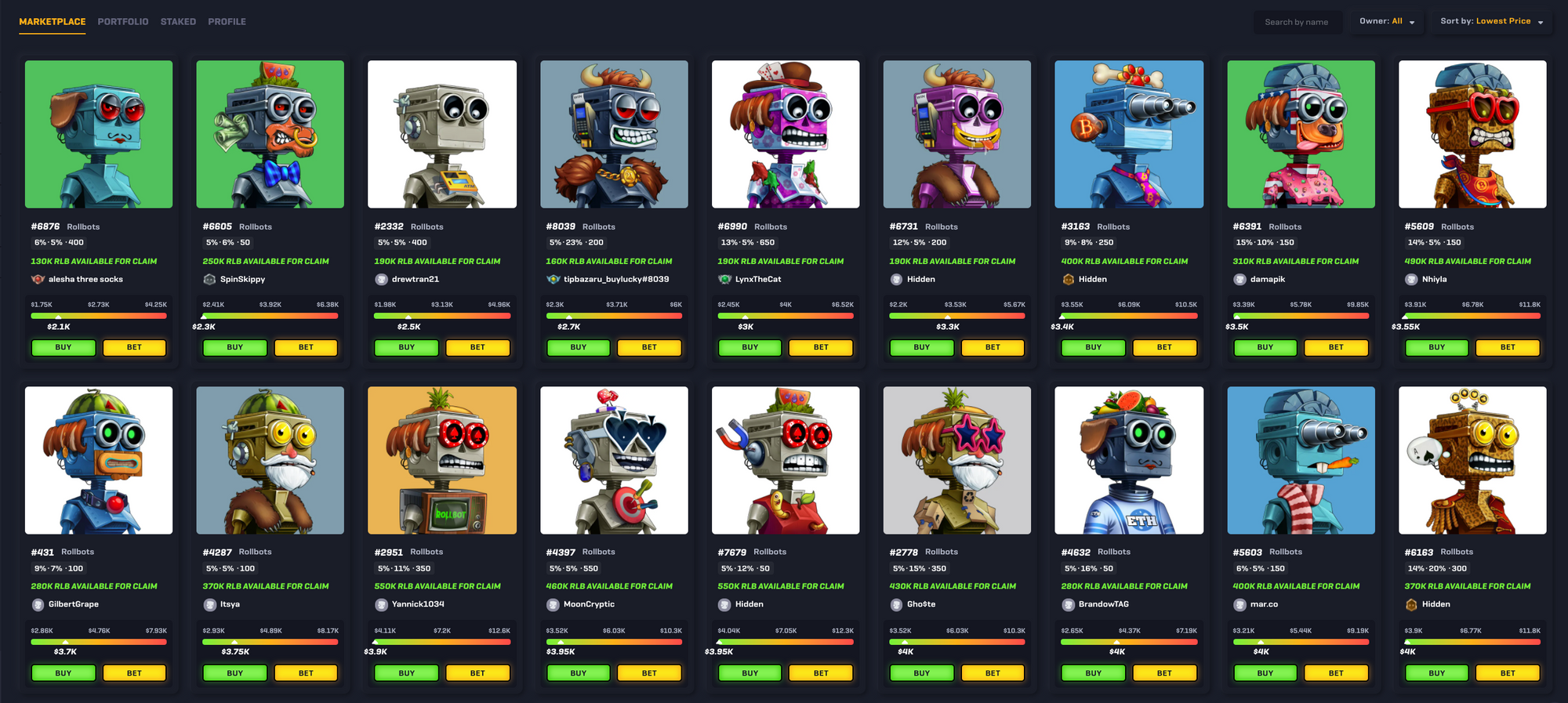 Half of the staking fees to enter the lottery will be re-distributed to Rollbot holders, based on the rarity of the eye trait.
As of December 14th, we've implemented RLB bonuses for depositing certain NFT collections. Earn up to 100,000 RLB for each NFT deposit!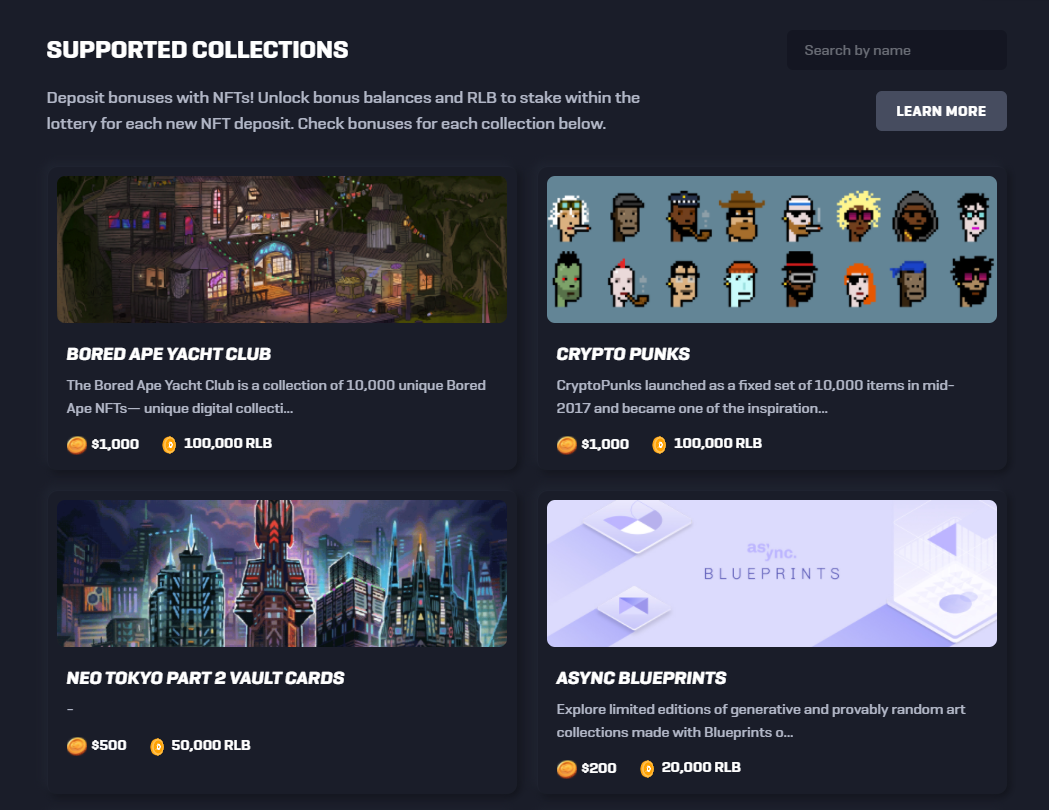 How to Withdraw RLB
RLB is built on top of Solana, so you'll need the Phantom wallet to get started.
Phantom is a browser wallet (similar to MetaMask) allowing you to store, send and receive the Solana network's native cryptocurrency SOL, as well as other tokens on the network such as RLB, USDC, SRM, ATLAS, and so on.
Once you have downloaded the Phantom wallet, write down your seed phrase and use a secure password.
Tokens can be added to Phantom by going to 'Manage Token List'.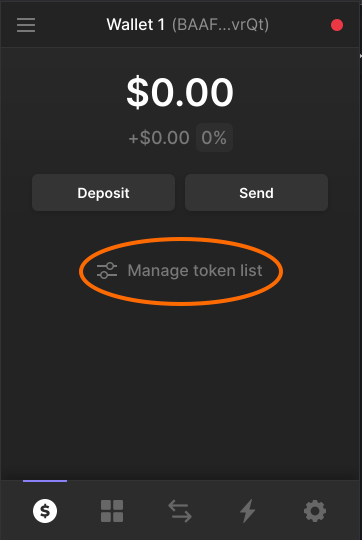 Enter 'RLB' in the search bar and click on the slider to add it to your wallet. You'll now be able to view your balances and send RLB. You'll also need to add the SOL token (which will be necessary to pay the transaction fees when sending RLB).
As more of the RLB supply is used to enter the lotteries, a greater number of coins will be burned, supporting value growth. Since RLB is deflationary, you may want to split your holdings into two parts:
A stack of RLB for entering our lottery,
Another RLB stack to HODL for the long run.
To withdraw your balance from Rollbit, first copy the RLB address from your Phantom wallet. Go to the 'Deposit' button, then select 'Withdrawals' and choose 'Rollbit Coin (RLB)'.
Paste your RLB address from your Phantom wallet into the 'receiving Rollbit Coin address', enter your 2FA code and select the number of coins you want to withdraw.
Note that there will be a small network fee required to withdraw RLB, so ensure you have enough in your balance (less than $1) to cover the transaction cost. Once you've clicked on 'Request Withdrawal', a notification will pop up and the network fee will be deducted from your account balance.
Once withdrawn, the funds will be sent to your wallet and appear in your balance after the transaction has confirmed (typically less than 10 seconds). You'll then be able to send RLB to exchanges. RLB is currently listed on Dexlab, where you can trade RLB for USDC, and more exchange listings will happen in the near future.
To get started with Dexlab, you'll first have to connect your wallet and have a balance of at least 0.03 SOL in your Phantom wallet to place orders. Click on 'Connect your wallet' and confirm the action within Phantom. Your balances will be then displayed on Dexlab.
Use the search bar on the top right-hand side to navigate to the RLB/USDC market.
To sell RLB immediately, you must match with an existing buy order in the order book. Go to sell, enter the price found at the best bid (that is the buy order with the highest price in the order book) and the amount of RLB you want to sell. Once you click on sell, you'll have to confirm the action in Phantom wallet and a notification will appear once the order has been executed.
To complete the trade, you'll need to settle the USDC balance. Scroll down and click on Settle, then confirm the action within Phantom. You'll then have the USDC available to trade on Dexlab (or to use as you wish).
How to Deposit RLB
RLB can currently be bought from Dexlab and then deposited to Rollbit to take part in the lottery. However, we'd recommend waiting until the majority of supply has been fully distributed to Rollbot holders (~77% of total supply) before buying RLB.
To buy RLB on Dexlab, you'll need some USDC and at least 0.03 SOL to place an order. When buying RLB, you'll need to match to the best offer (the sell order in the order book with the lowest price), as shown below. Once you've confirmed the action in the Phantom wallet and the trade has been executed, the RLB balance will need to be settled.
To send RLB to Rollbit, go to 'Deposit', select RLB and copy the address.
In the Phantom wallet, select RLB, click 'Send' and paste the deposit address from Rollbit into the 'Recipient's RLB Address' field. You can then select the number of coins you want to send and click 'Send' (note that a small amount of SOL will be needed to cover the transaction fee). The deposit will be confirmed shortly after and the RLB will be credited to your account.
We'll soon have RLB listed on major exchanges to improve liquidity and price discovery.
---
-The Rollbit team