RLB Utility Guide: Everything you need to know
In this article, we will get into all of the utility provided by RLB, from the buy and burn down to RLB rakeback!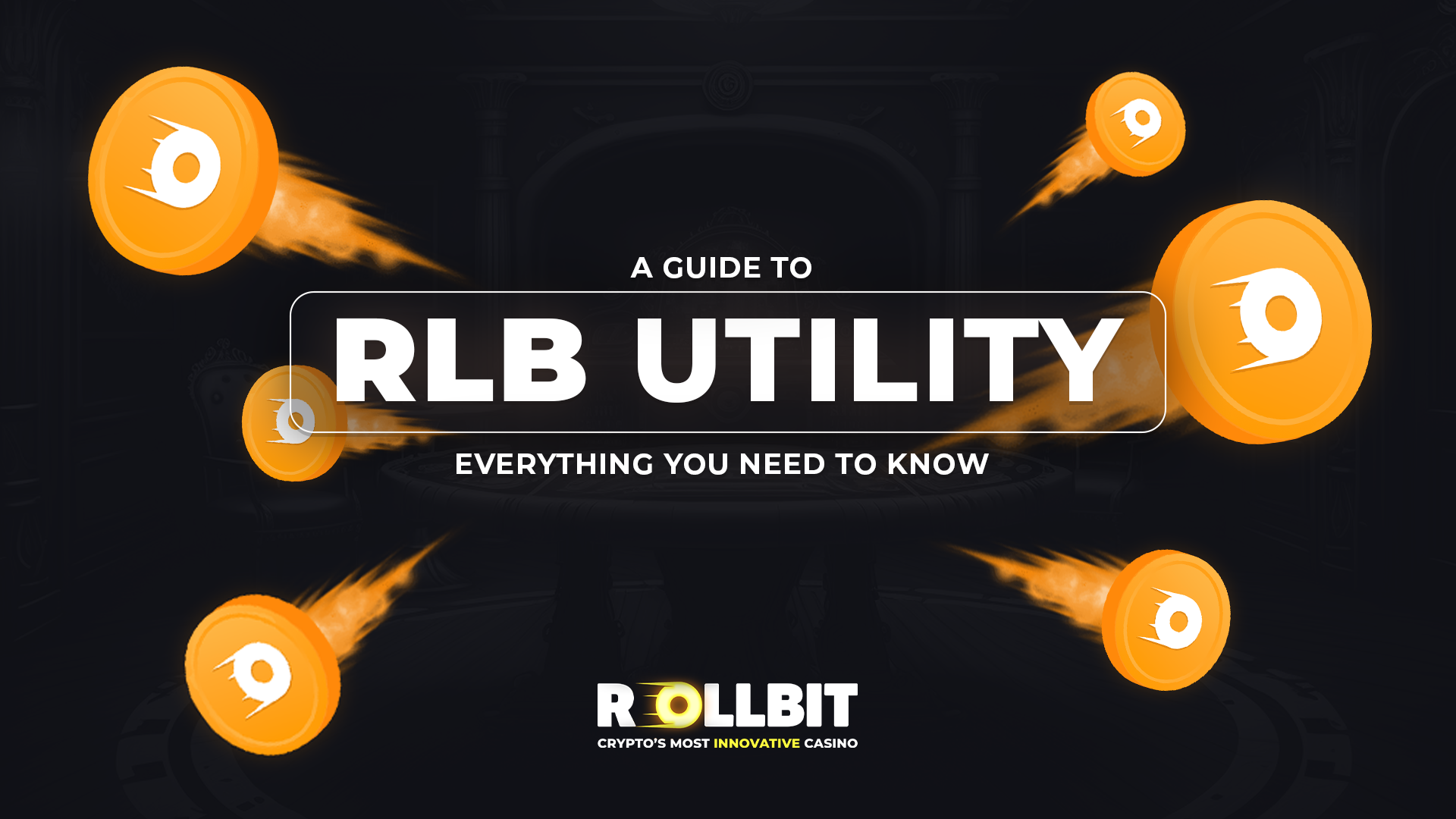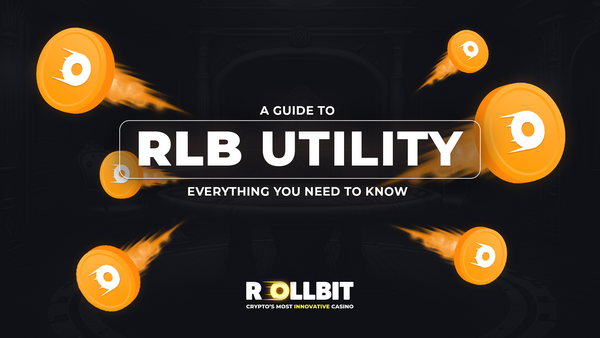 What's new?
The biggest Rollbit update ever was recently released, and now it has been 30 days, I want to give you a detailed overview of the all-new Buy and Burn along with the other new RLB utility, as well as the recent changes across the Lottery, Rollbots & Sportsbots.
Buy and Burn
Buy and Burn was launched on August 8th 2023 adding to the list of new RLB utilities, and so far Rollbot has bought 33,688,709 RLB $RLB ($5,538,265.59) from the Degen EXchange and then burnt 90% of it on chain the remaining 10% is distributed to Rollbot stakers. Every hour Rollbot will make the on-site purchase using revenue from across Rollbit, 10% from Casino, 20% from Sportsbook, and 30% from Futures!
🔥
Burning RLB means that it is removed from the supply forever!
Along with the update came a new on-site dashboard which gives details of the revenue across Rollbit along with some other key information regarding RLB. It is important to remember that these are revenue numbers, not profits which differ vastly due to expenses!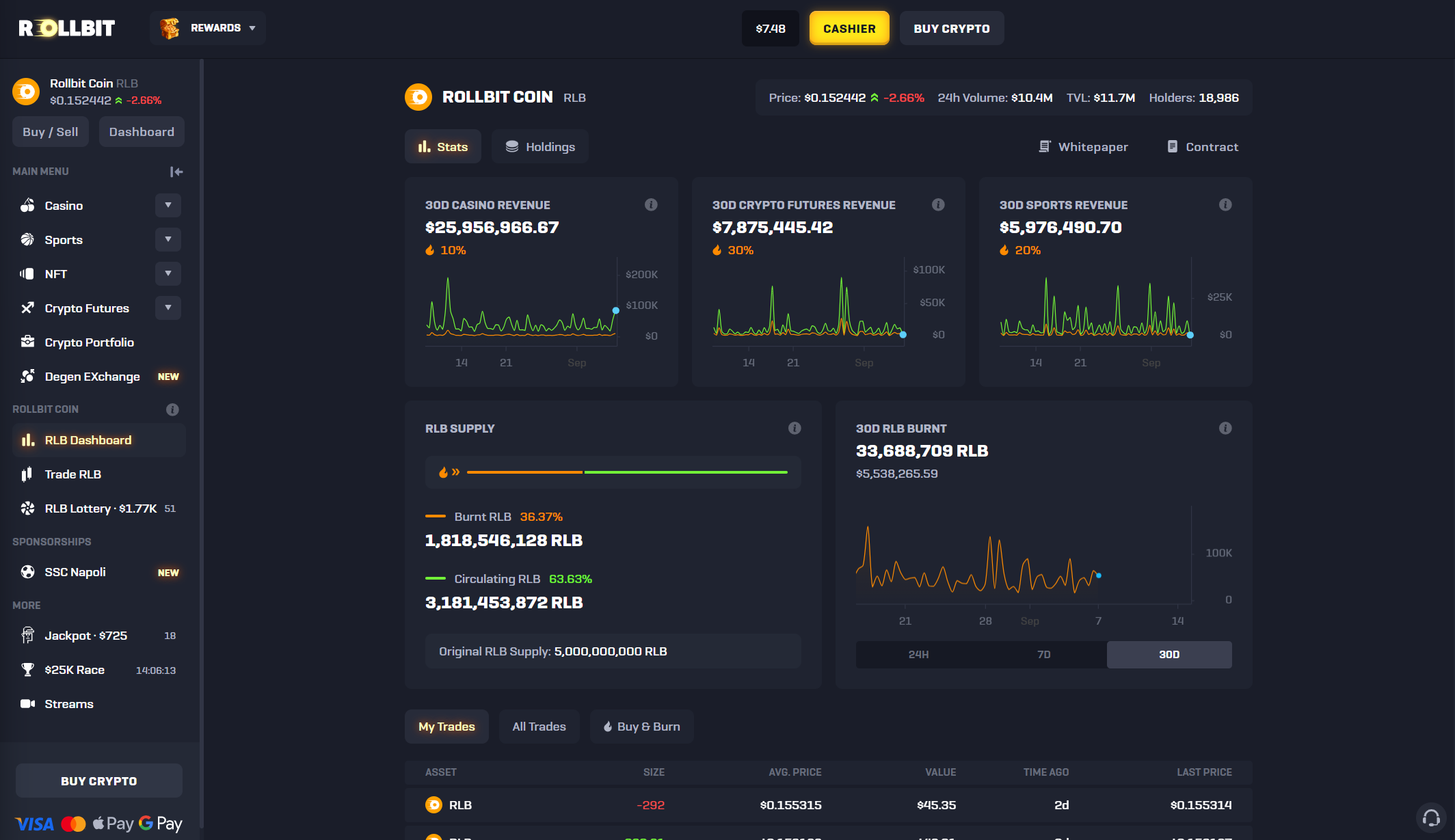 The amount of RLB bought by Rollbot will vary every hour based on the revenue at that time, the largest buy of RLB so far has been 351,715 ($51,162) in a one-hour time period!
Whilst the lottery served its function in burning over 1 billion RLB, the increase in token value meant less and less was being staked, drastically slowing the burn rate. With Rollbit's desire to keep RLB deflationary, we decided to restructure the tokenomics so the Buy and Burn will continuously remove supply.
The RLB Lottery
Fear not, the RLB Lottery is not going anywhere!(for now) In fact, I personally feel it just got better!
The Lottery is now free to enter, that's right, the 0.2% fee is gone! The contributions from Rollbit have been changed to 1.2% of the casino revenue. With it being free to enter all you have to do is log in and wager your RLB, with zero risk!
Since the update there has been a huge uptick in people staking in the lottery, Rollbots with high lottery multipliers have been put to work to increase the wagers. This has caused the highest-ever wager in the lottery to total 24.9B RLB!
How does the RLB Lottery work?
Every 100 bitcoin blocks (15-20 hours) 100 winners will be selected in the provably fair lottery round. You can wager any time during the 100 blocks! If you decide you no longer want to wager on that round, you can remove your RLB at any time unless you have used a multiplier or joined a team!
💸
It is 100% free to wager your RLB, no strings attached!
After the 100th block is mined, you will see the Lottery roll live, there are 100 prizes guaranteed each round, with a 10% chance of a jackpot hit. The jackpot can be anywhere from 2-100% of the total jackpot size!
The more RLB you have wagered, the higher your chance of winning a prize!
The current prize distribution of the lottery is:
1st: 20% of the lottery prize pool
2nd: 15% of the lottery prize pool
3rd: 10% of the lottery prize pool
4th: 8% of the lottery prize pool
6th: 6% of the lottery prize pool
7th: 5% of the lottery prize pool
8th: 4% of the lottery prize pool
9th: 3% of the lottery prize pool
10th: 2% of the lottery prize pool
11th to 100th: 0.333% to 0.111% (in increments of 0.00247%) of the lottery prize pool.
There are further details about how the lottery works in the RLB whitepaper.
How to play the RLB Lottery
Playing the RLB Lottery is simple. head to the Lottery page and then enter the amount of RLB you wish to wager. You then click the big yellow button showing "Set Wager to X" and you are now in the running for a prize! The more you stake the more likely you are to get a top prize!
Once you have placed your wager it will display your current chance of winning a prize. The more RLB that is wagered, the lower your chance of winning will become.

To unstake your RLB you just set your desired wager to 0 and click set wager and it will remove it!
You can use Lottery Multipliers to increase your wager significantly. The three ways to get a multiplier are through Rank, Wager & a Rollbot.
Rank - For every rank you level up, your multiplier increases by 0.2!
Wager - This multiplier grows every time you gamble, and resets to 1 once used!
Rollbot - Every Rollbot has an assigned lottery multiplier based on the ears. The Rollbot has to be linked to your profile!
Once a multiplier has been used. The wagered RLB can not be removed until the round is complete!
You also have the option to join a team, people over the rank of Platinum 2 or who own a special Rollbot can create a team. This pools together everyone's RLB and gives you a higher chance to win a prize which is distributed proportionately by your wager in the team. If you win as a team you receive your winnings as a bonus balance, however, you do get 110% of the prize! Once you join a team you are unable to leave for the duration of that round, so choose carefully!
How to claim your winnings!
To claim your winnings you need to navigate to your "My Prizes" if participating solo, or "My Team Prizes" if playing in a team! Once you are on these tabs you can claim your winnings and this will activate a rakeboost of 5% for 15 minutes!
If you participated as a team the winnings will be as bonus balance which will need to be wagered 5x to be withdrawable. Individual prizes are raw cash straight to your balance!
Rollbot V1s
With these updates came some big changes to Rollbots, with the lottery now free to enter this means there is no 50% of the fee heading for Rollbot stakers, instead they receive 10% of the hourly Buy and Burn. This has resulted in Rollbots earning significantly more RLB due to the huge amounts being bought and burnt each day!
Rollbots are now locked for 30 days when you stake them, similarly to Sports Rollbots, however, they remain staked after the 30 days!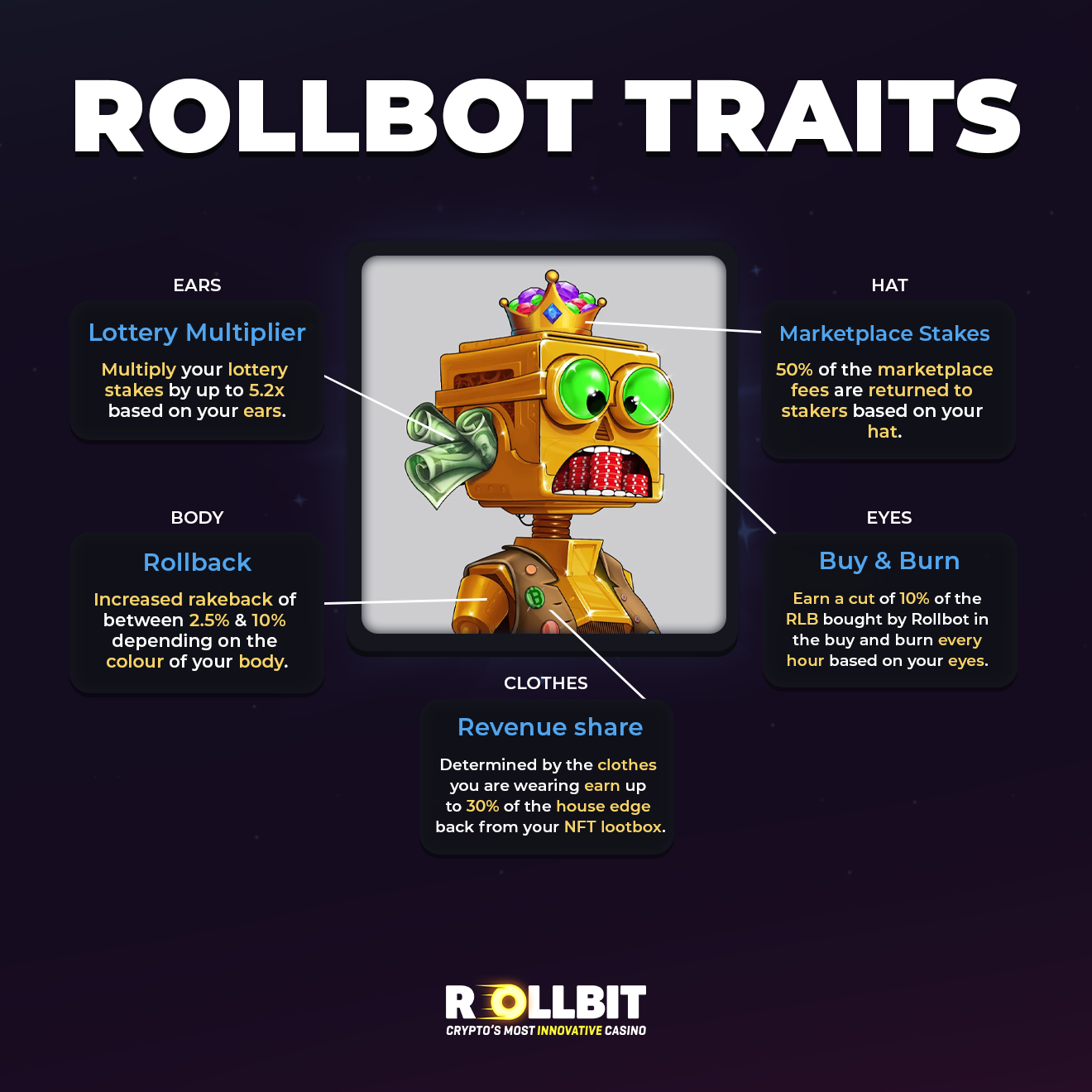 Due to the locked staking of Rollbots, there is now more scarcity on the market, along with the increased desire for lottery multipliers and a higher rate of RLB return, Rollbots are more desirable than ever!
Sports Rollbots
There have been no changes in the recent updates to Sports Rollbots. They still receive up to 40% profit share! People have been questioning the difference in Revenue and profit share, but it is important to remember that profit is revenue minus expenses, so will be substantially lower. Sportsbots profit share is determined by the realised profits of the sportsbook, not the revenue.
Trading fee reductions
Even though our Futures fees are already lucrative, you can receive even more discounts on the fees, based on the USD value of your RLB all the way up to 60%! You can see the brackets listed below!
>$2,500,000 - 60%
>$1,000,000 - 50%
>$250,000 - 40%
>$100,000 - 30%
>$10,000 - 20%
>$1,000 - 10%
>$100 - 5%
This is available on both fee structures!
For a more in-depth view of our Futures product, check out this blogpost!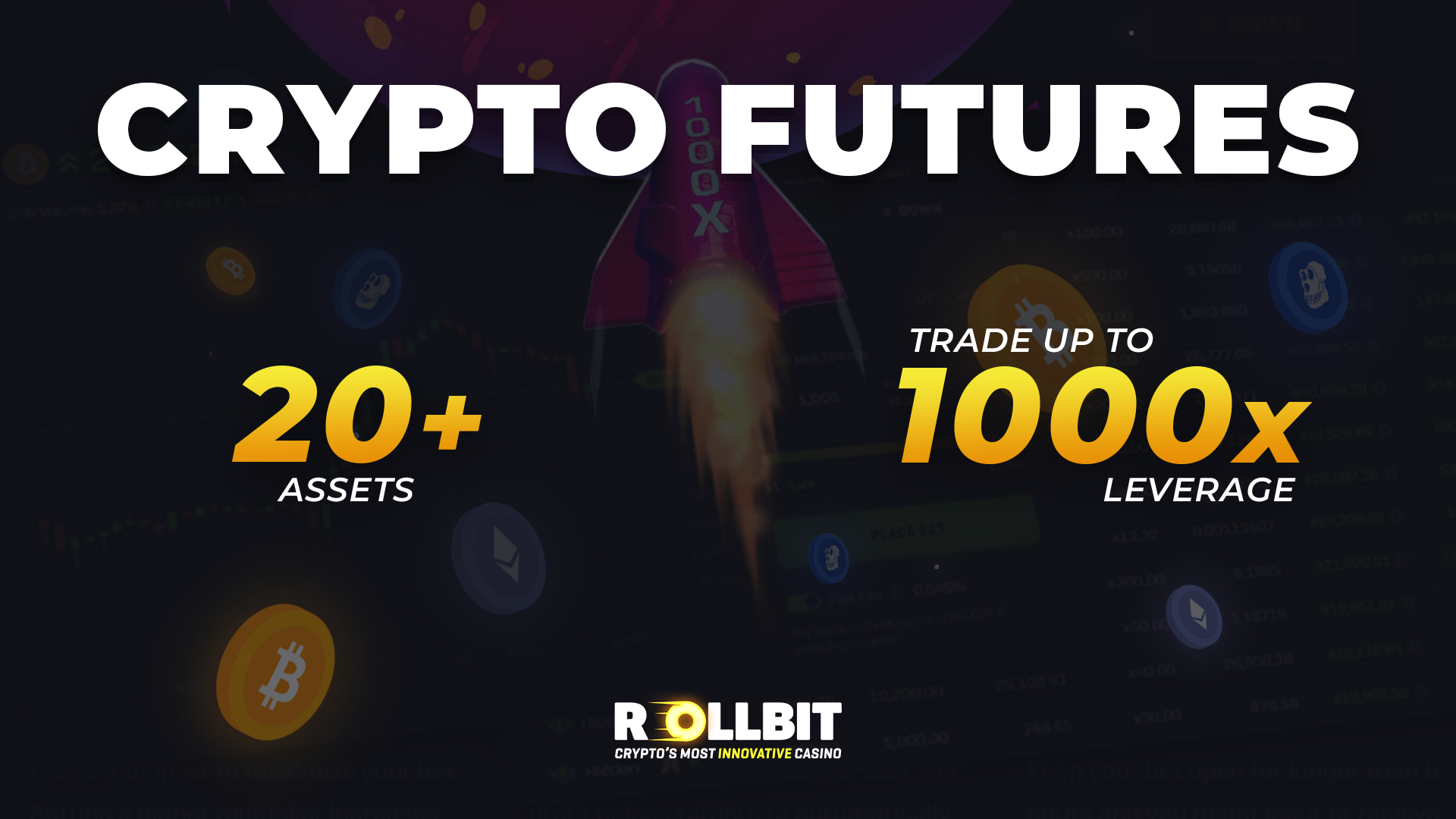 RLB Rakeback
Rakeback is where you receive a portion of the house edge from the games you play back as a reward. Depending on the USD value of your RLB holdings at the time you can earn up to an additional 10% rakeback
>$500,000 - 10%
>$250,000 - 9%  
>$100,000 - 8%
>$50,000 - 7%
>$25,000 - 6%
>$10,000 - 5%
>$5,000 - 4%
>$2,500 - 3%
>$1,000- 2%
>$100 - 1%
You can toggle this on instead of Rollback by clicking the "Rewards" dropdown in the top left!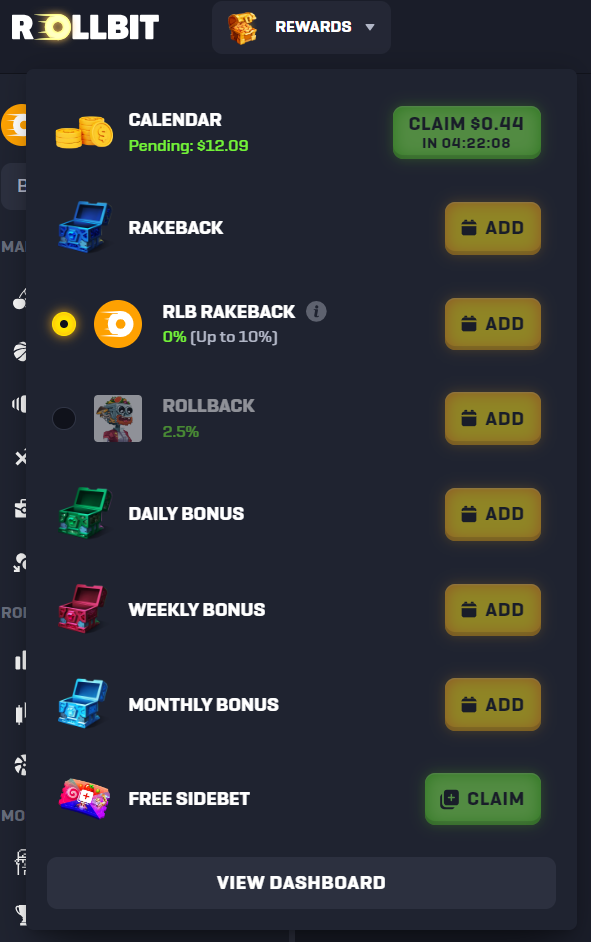 ---
Stay tuned to see what exciting new features we have coming soon!
Thanks for reading!
-The Rollbit Team