The NHL Finals: Sport Event Of The Week 🏒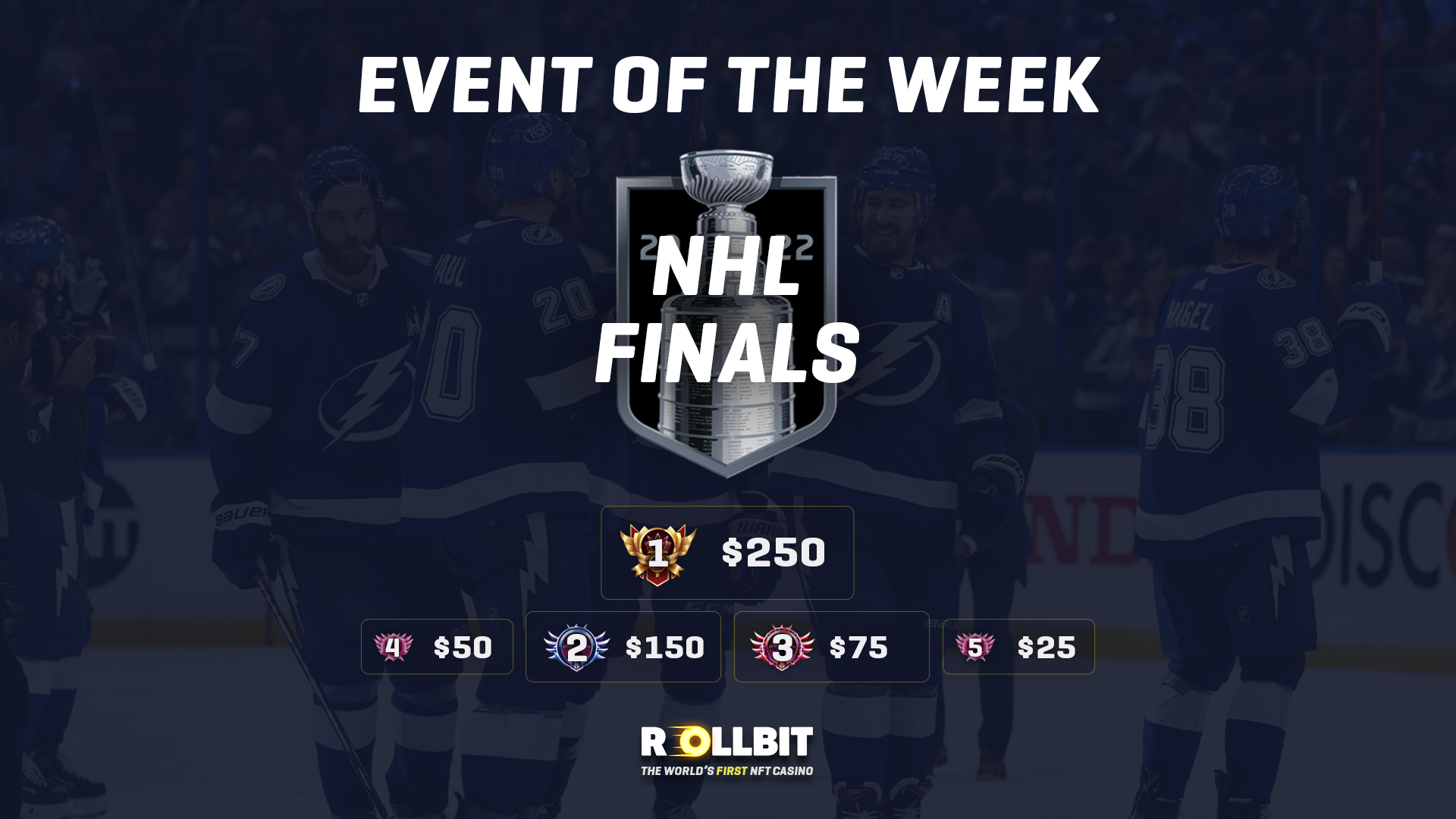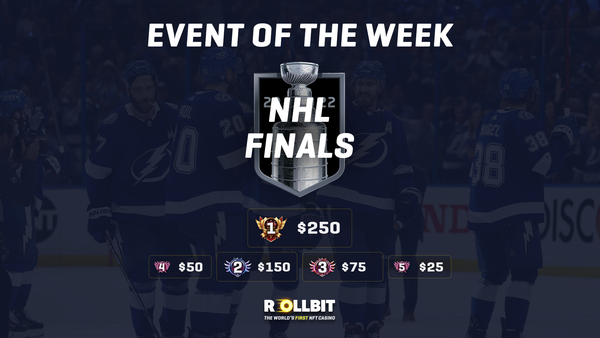 Event of the Week
This week we are bringing the NHL Stanley Cup Final as our Event of the Week! Colorado Avalanche come head to head with Tampa Bay Lightning in the finals of The Stanley Cup!
If you haven't already familiarised yourself with our Discord Events you can check them out in our blog post!
Winners are determined by hitting the highest odds win in a bet!
Requirements:
Minimum bet is $5
Minimum combination is 1 (This means singles are valid!)
Minimum odds are EU:2.0 /US(Moneyline)+100
How to enter:
Provide your Rollbit display name & ticket ID
Provide a screenshot of your bet slip (The whole bet slip has to be visible)
Post it in #⚽sports-weekly-submissions
Entries close June 30th
🏒
Place your bets directly on The NHL finals
here
!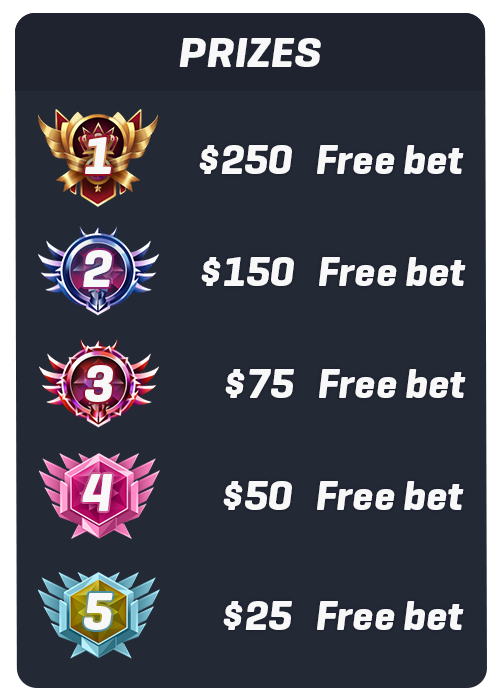 Terms & Conditions:
You must have a verified email - verify via account settings.
You can edit your post if you hit better Odds during the week.
The Event of the Week has to be included in your submitted bet slip
Parlays/combos are permitted, but it must be a win
In case of cancelled games within a combo, the bet slip is still valid as an entry
1 entry per household, unless KYC has been submitted.
We reserve the right to request KYC verification from the winners before paying out prizes.
In the event of a draw, prizes will be shared.
The prizes will be paid to accounts, where display names were provided, as free bets for Rollbit's Sportsbook.
Entries must be in before June 30th 11:59PM
Entries will be checked before being announced.
Rollbit employees can not participate in weekly events. This does not apply to Discord Community Moderators.
Event Overview
After the third round of the Stanley Cup Final, it is currently 2-1 to Colorado Avalanche, with the Bolts getting themselves the much-needed win in game 3 to keep themselves in with a good chance to make a comeback and take the cup for themselves whilst also adding themselves to the history books.
This win means the NHL Finals are not going to be won in a sweep for the 23rd season running!
The Tampa Bay Lightning are now just 2 wins away from cementing themselves as one of the greatest teams in the NHL history, this would be their 3rd consecutive Stanley Cup with only 3 other teams (Toronto Maple Leafs, Montreal Canadiens and New York Islanders) Ever completing this feat.
The last time this happened was back in 1980-1983, and the NHL was significantly smaller at 21 teams compared to today where 32 teams are in the competition! This just makes the achievement that much more impressive.
Even with The Bolts incredible streak, The Avs still have the lead in the series. This Stanley Cup Final is one of the most evenly matched in recent history.
After the start of the series swayed so heavily towards the Avalanche, Tampa Bay Lightning only has to win this next match to be right back in it thanks to the game 3 win, and with the talent on their roster, this is certainly doable!
Colorado has some impressive stats from this past season and throughout The Stanley Cup, such as the highest average goals per game (4.6) and tied for highest goal scorers at 65! Whilst the Lightning only averaged 3.1 goals a game! Either way, we know no team is going to give up this championship trophy!
With their roster of young talent, Colorado are certainly poised to get themselves the win, as well as setting themselves up to become a potential historical team with some of their core players being locked into some long-term contracts, they could certainly be capable of going on to complete the feat that the Bolts are trying to finish up in this series.
With Colorado Avalanche and Tampa Bay Lightning breaking the record of most goals scored in 3 games of The Stanley Cup since 1982, it looks like the series is going to continue in the goal-scoring frenzy that has already been started!
Who knows how this series is going to go from here, that's what makes it so exciting! Head on over to our #sports channel in Discord to discuss this event, and let us see who can make history this week!
Make sure to enter the event and post your submissions, we look forward to seeing your entries! Head here to place your bets!
---
-The Rollbit Team