Rollbit Rewards Breakdown
It's never been more rewarding to play on Rollbit!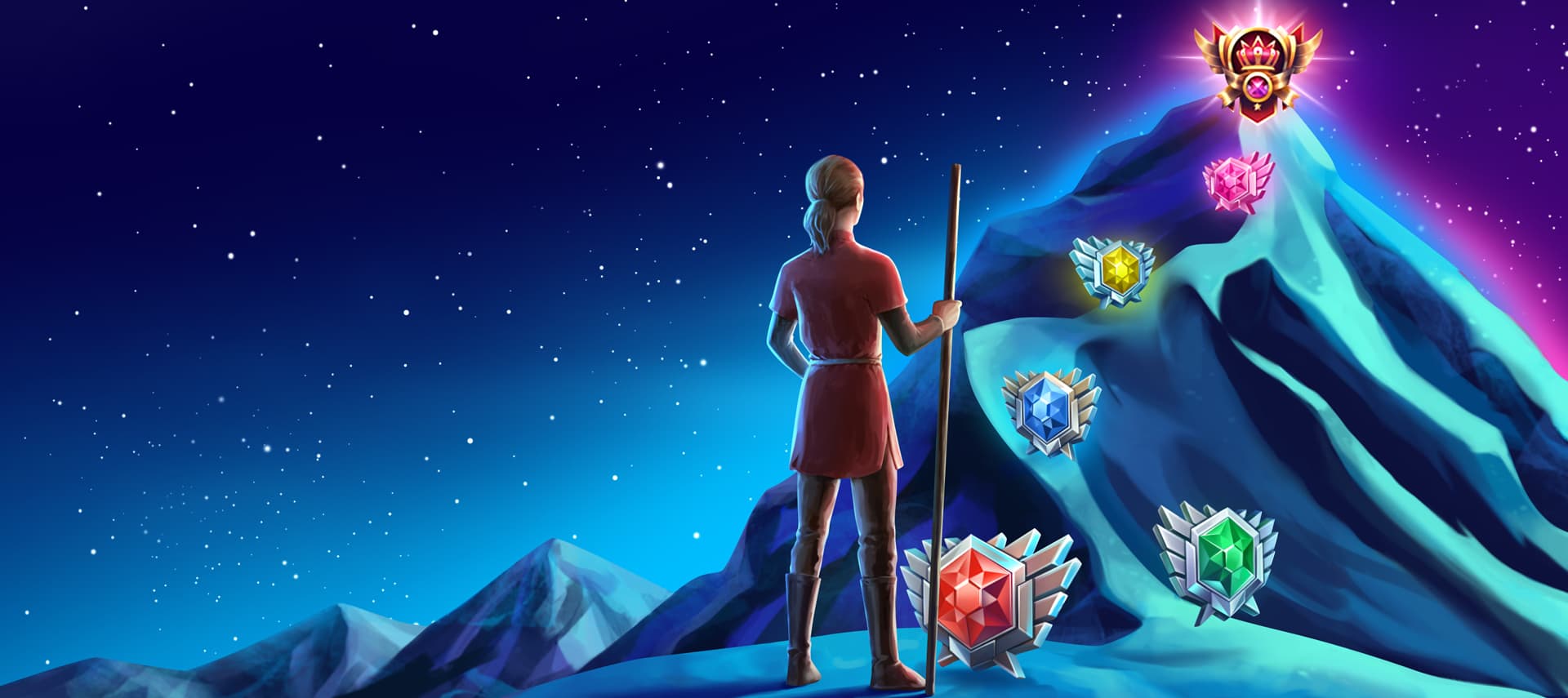 💡
Outdated article:
We've revamped Rollbit Rewards, check it out
here
.
When setting out to plan the Rollbit Rewards program, our goal was to create something that our users would be proud of. We wanted a program that was easy to understand and very rewarding. We've analysed what the market has to offer and came up with something we felt provides the most value back to users.
Each feature of the Rollbit Rewards program is showcased below.
Rakeback
Rollbit Rewards includes a competitive, instant rakeback.

Every bet you place on Rollbit will grow your rakeback, making all your deposits go that extra mile. Our rakeback has ZERO requirements, you'll reap the benefits on your first bet!
Tired of waiting 24 hours, 1 week or even 1 month to claim your rakeback? The Rollbit Rewards program keeps things simple: claim your rakeback in real-time, with no tedious delays!
Every game on Rollbit has a house edge. This is a mathematical advantage that the house has to ensure profitability of games over the long term. Rakeback is generated from the house edge, not the total value of a bet. For example, if you place a $100 bet on X-Roulette (5% house edge), you will receive $0.50 rakeback.
We'll be offering a 5% rakeback on all bets! By purchasing a Rollbot NFT you can earn up to 25% rakeback. The additional rakeback you get from linking a Rollbot to your profile, known as Rollback, depends on the rarity of the Rollbot's body trait. Learn more about Rollbots here.
Levels and Rank Up Bonuses
Competitive? You'll love this next element of the Rollbit Rewards program!

The Rollbit Rewards program includes a levelling system with multiple divisions. It's now easy to monitor your progression and compare your statistics with friends.
What division will you be in?
Bronze
Silver
Gold
Platinum
Diamond
Blood Diamond
Vibranium

If you've played videos games, you'll know how rewarding levelling up feels. We wanted to preserve that experience for Rollbit Rewards. Every single time you level up, you'll unlock an exclusive reward tailored just for you!
Level up bonuses will be ~12.5% of the house edge for the wagering required to get there!
VIP? The fun doesn't stop there! We have some very exciting treats in store for our VIP users. Reach a high rank and we'll personally be in touch to offer you a service like no other!
Leaderboards
Curious who's bet the most on Rollbit?
Head over to the Leaderboards and see for yourself! Maybe you'll recognise a few of the names.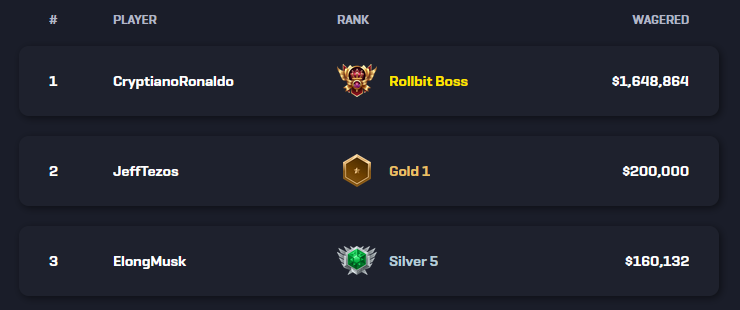 In addition to our All Time leaderboard, we now have a daily leaderboard with more than $2,500 in prizes!
#1 takes home $1,000 every single day, no strings attached!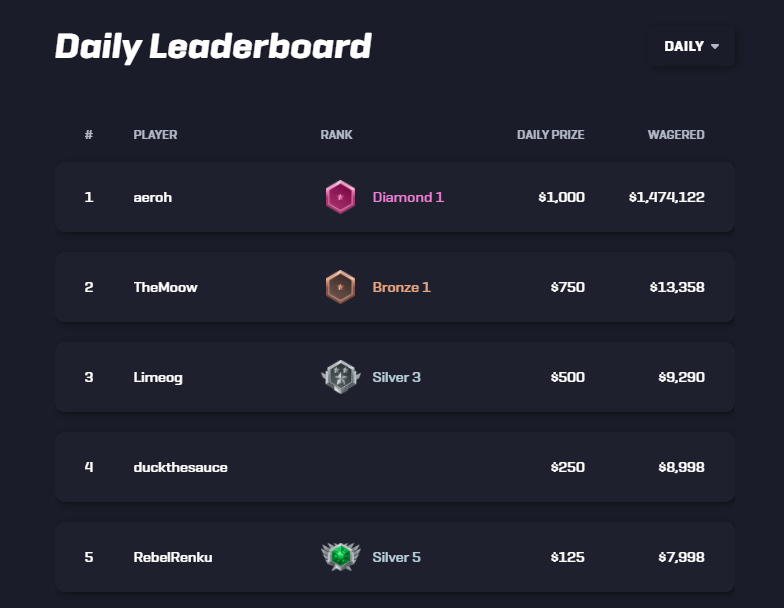 Daily, Weekly and Monthly Cashback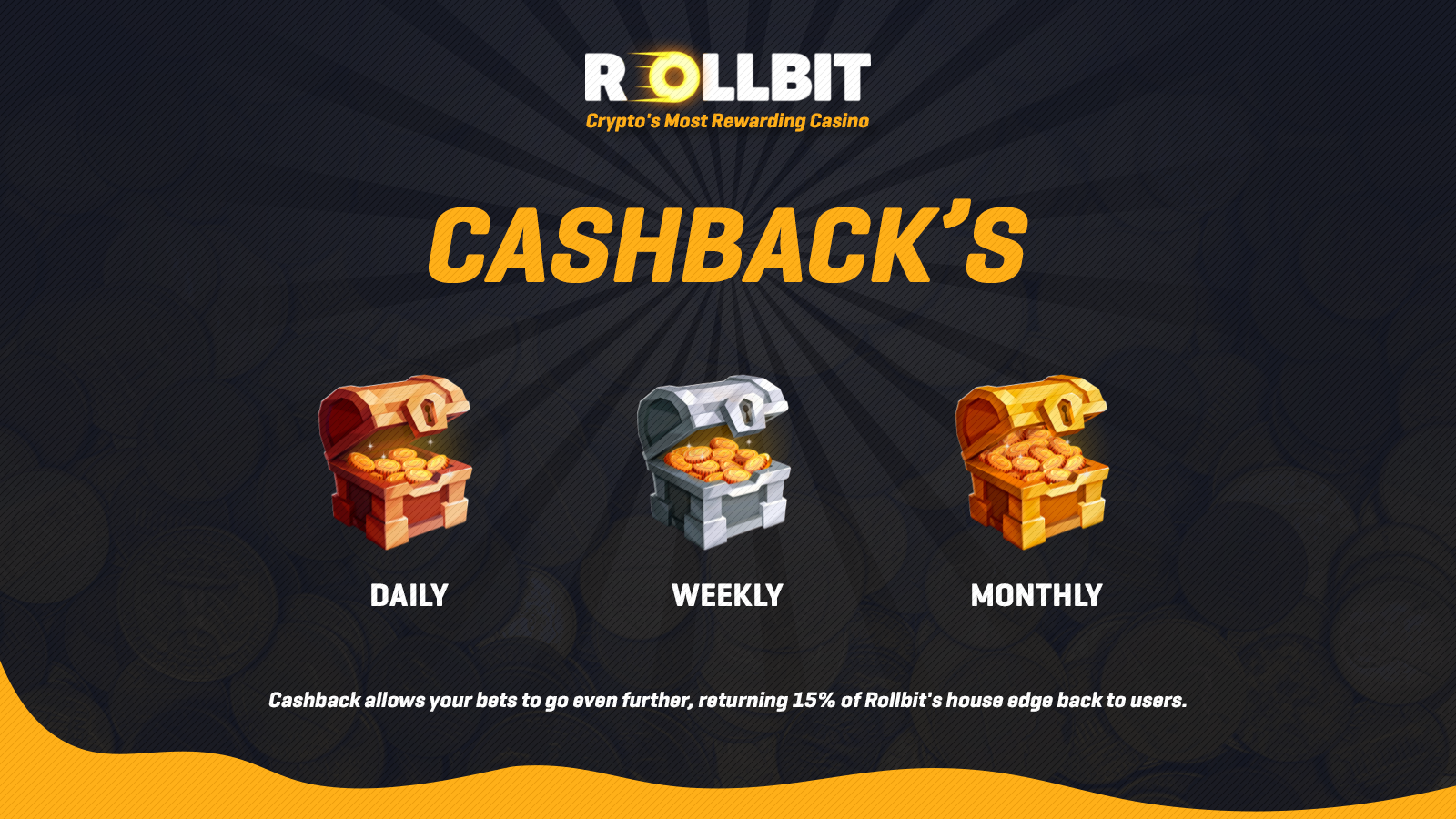 You can now earn 15% of the house edge back on your bets with our new Daily, Weekly and Monthly cashbacks! Each period pays 5%.
Daily cashback is available 24 hours after your bet is placed.
Weekly cashback is available 7 days after your bet is placed.
Monthly cashback is available 30 days after your bet is placed.
Be sure to claim your cashbacks when they unlock as they expire after 60 days!
---
Through Rollbit Rewards and our affiliate program, we will see almost 50% of the money we generate going back to the players. We're extremely proud to reward so much back our users!
We will always be working to expand the Rollbit Rewards program. We have lots of cool ideas, which will ensure that we continue to be one of the most rewarding casinos to play with.
Expect much more!
Have a suggestion for the Rollbit Rewards program? Let us know on Discord or via Twitter!
- The Rollbit Team