The Crypto Pulse September 6th
Rollbit's weekly analysis and review of the news in Bitcoin, Ethereum and cryptocurrency markets.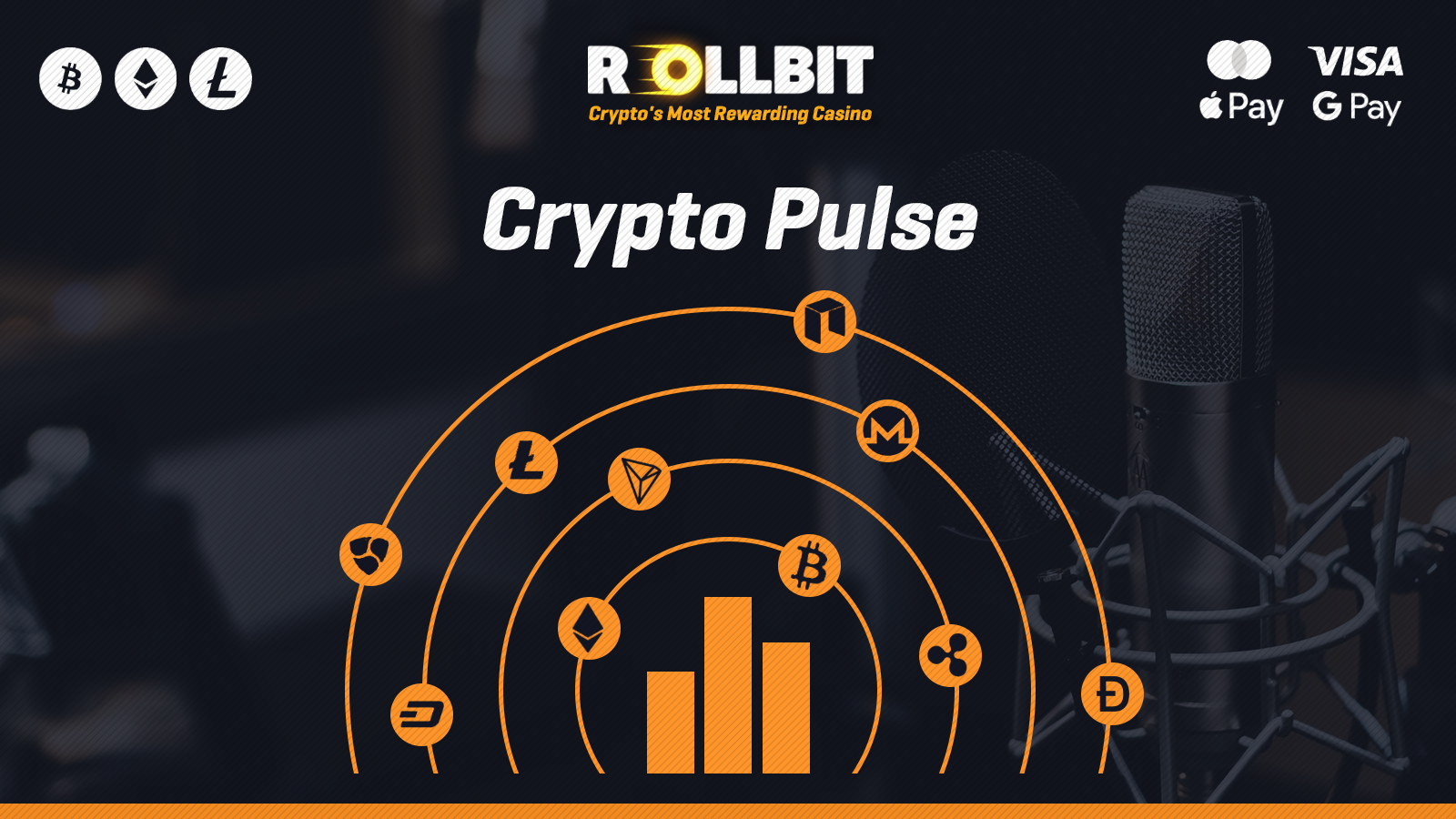 Rollbit's weekly analysis and review of the news in Bitcoin, Ethereum and cryptocurrency markets.
News 📰
The current Twitter beta indicates that tipping with Bitcoin via the Lightning Network is being tested. Mobile developer Alessandro Paluzzi first leaked an image of what the service looks like on September 1st.
Paluzzi's tweet was then quoted by Twitter's product lead, Kayvon Beykpour, confirming that Lightning Network's functionality is coming to the social media service soon. Paluzzi also tweeted a screenshot previewing Twitter's Tip Jar feature showing that users will be able to add Bitcoin and Ethereum addresses to their profiles on September 2nd.
On September 2nd, Cardano's ADA token reached a fresh all-time high above $3 as smart contract functionality was launched on the network's testnet the day prior.
The Alonzo hard fork, due for September 12th, will bring smart contracts to Cardano's mainnet and enable developers to create decentralised applications. The upgrade could generate more bullish sentiment for ADA as it will make the Cardano network a cheaper and faster alternative to the leading smart contract chain Ethereum.
On August 31st, the Layer 2 scaling solution for Ethereum Arbitrum was launched with integrations for more than 70 projects. By facilitating transactions off the main Ethereum chain, the scaling solution aims to lower gas fees for popular DeFi projects such as Aave, Curve, SushiSwap, among others.
Arbitrum uses Optimistic Rollups to scale Ethereum by bundling thousands of transactions together, which are then settled on the main Ethereum chain as a single transaction. While Ethereum's main chain can only handle around 15 transactions per second, off-chain solutions like Arbitrum have the potential to process anywhere between 2,000-4,000 transactions per second.
The creators of Arbitrum, Offchain Labs, also raised $120 million in a funding round led by Lightspeed Venture Partners, with others such as Polychain Capital, Pantera Capital, Alameda Research and Mark Cuban also taking part.
According to blog post by Consensys, the number of MetaMask users has grown more than 1,000% over the past year from just 545,080 users in July 2020 to over 10 million in August 2021.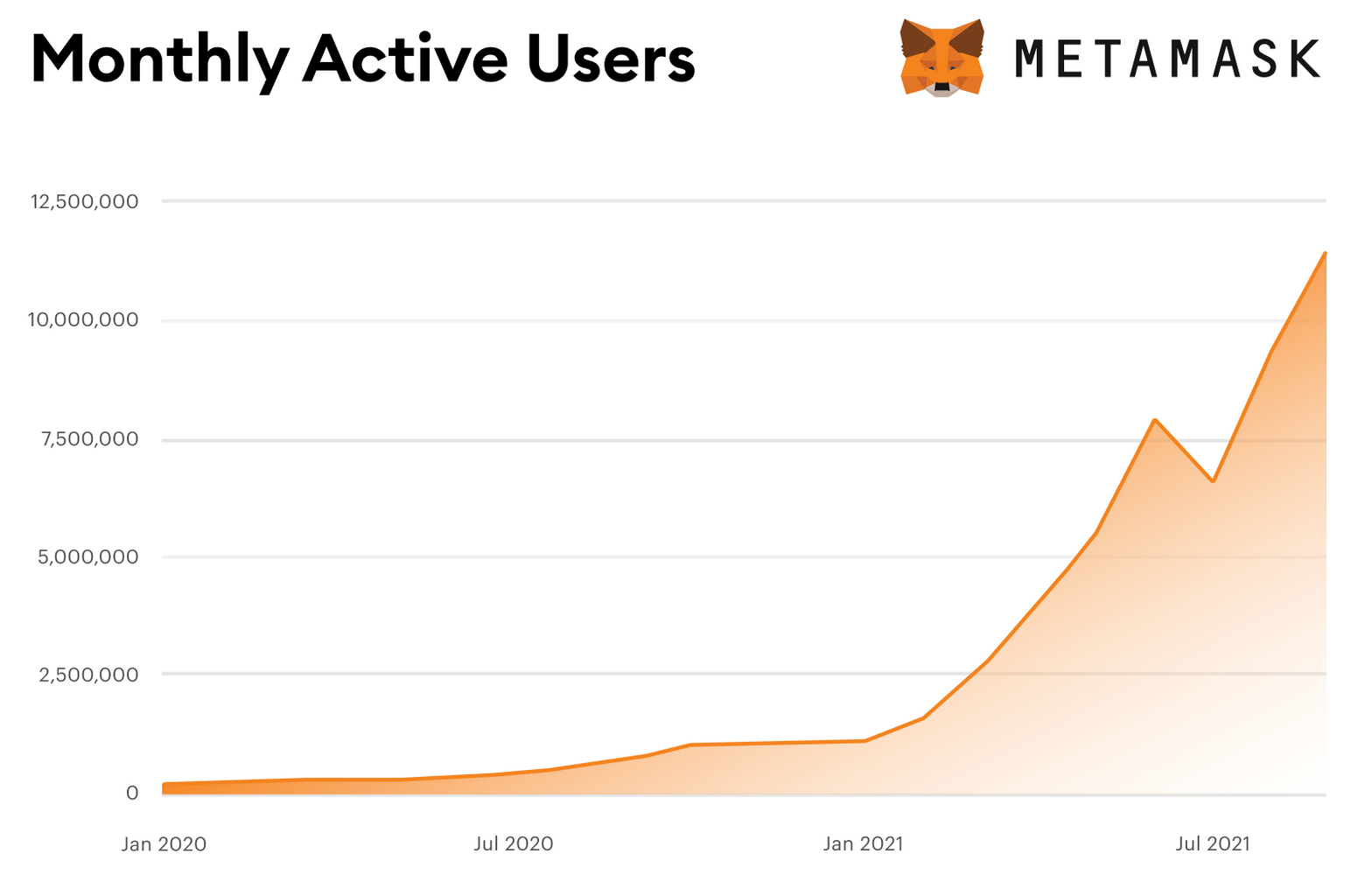 The mobile and browser cryptocurrency wallet enables users to interact with the Ethereum blockchain and Ethereum-compatible networks such as Polygon, Arbitrum and Optimism.  
The startup behind NFT projects CryptoPunks, Meebits and Autoglyphs has partnered with Hollywood's United Talent Agency (UTA) which will represent Larva Labs for intellectual property deals involving television, cinema, video games, licensing and publishing.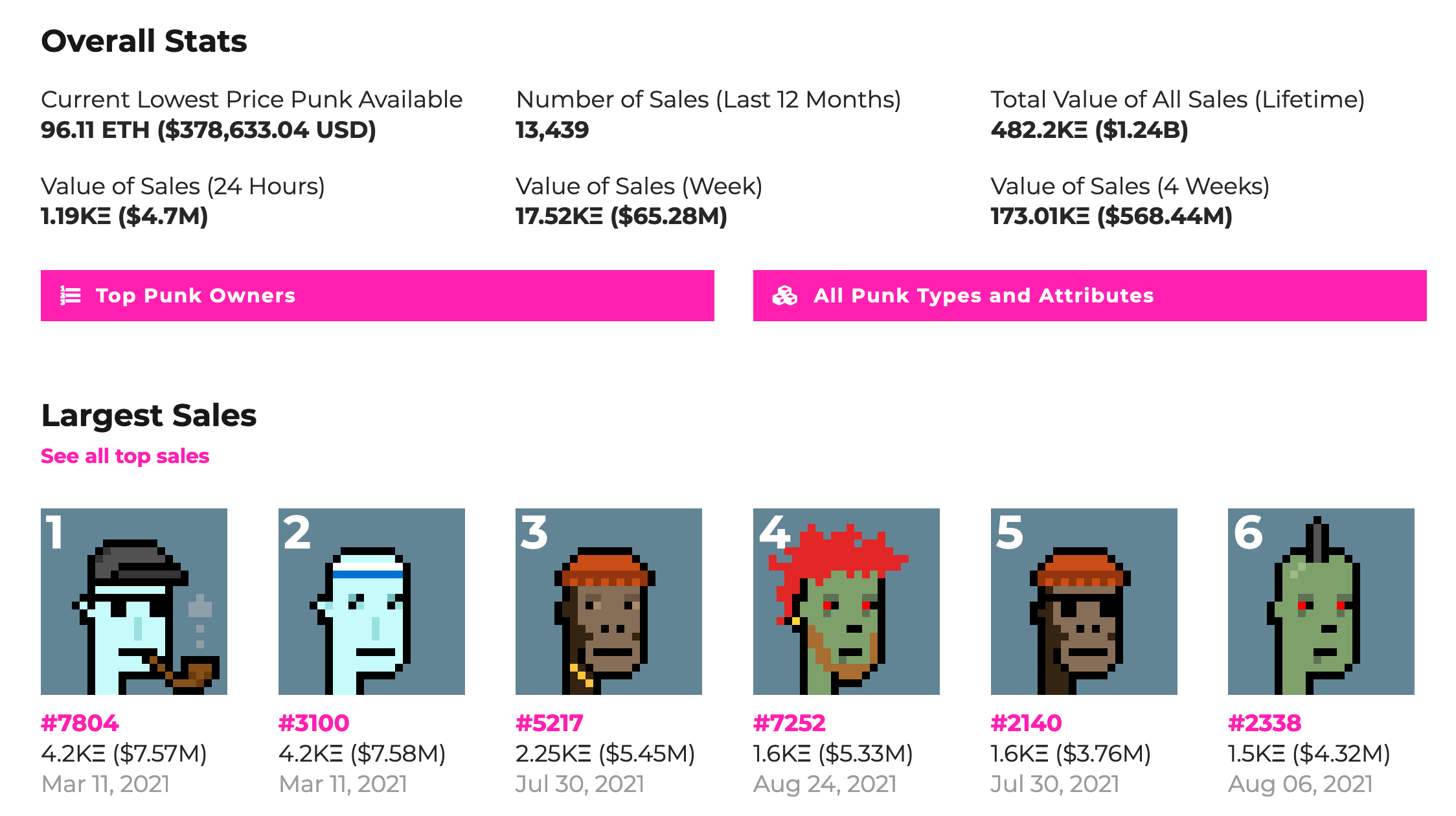 The head of UTA Digital Assets Lesley Silverman told The Hollywood Reporter, "I would say that it is one of the first opportunities for an IP that fully originated in crypto-world to enter a broader entertainment space, and they earned it. They really have hit the zeitgeist in a tremendous way."
Other News
Market Analysis 📈📉
7-day Price Change
Data as of September 6th, 18:00 UTC
Let's look at the Bitcoin chart.
Bitcoin reached the highest level in almost 4 months after breaching the $50,000 level for the second time in two weeks. On September 5th, the price of bitcoin exhibited a daily close above the $50,000 handle, giving a bullish signal and suggesting a movement towards May 10th's high of $59,600.

Examining the Bollinger Bands on the 4-hour chart below, we see bitcoin is likely to find support at $50,611 (the middle band) and $49,103 (the lower band), which should provide good buying opportunities. The price of bitcoin is currently testing the upper band, suggesting we may see bitcoin's price rise cool off over the short-term.

The price of Ethereum's ether hit a fresh high near $4,030 on September 2nd, but it has so far struggled to stay above the important $4,000 level. A daily close above $4,000 is likely to open up a test of the second largest cryptocurrency's all-time high near $4,380.

The daily chart for Ethereum above shows a Bullish Marubozu candlestick pattern was formed on September 1st, implying support will be found near the opening price on that day ($3,430) and the mid-point of the daily candle (~$3,629).
The upward momentum for Solana's SOL token continues as it displaced Dogecoin (DOGE) as the 7th largest cryptocurrency by market capitalisation last week. After hitting the $152 level, the price of SOL fell back to $135 before continuing upwards and the next target for profit taking is suggested to be $196.16, according to the Fibonacci extension tool (as shown by the chart below).

A move towards $196.16 is more likely if there's a daily close above the Fibonacci level at $152 and this level should act as support from now on, providing an opportunity to buy if the market retraces.
Have a great week!
---
-The Rollbit Team