RLB Airdrops: Why did I receive RLB in my SOL wallet?
In this article, we explain why you may have received a RLB airdrop and what you can do with the RLB!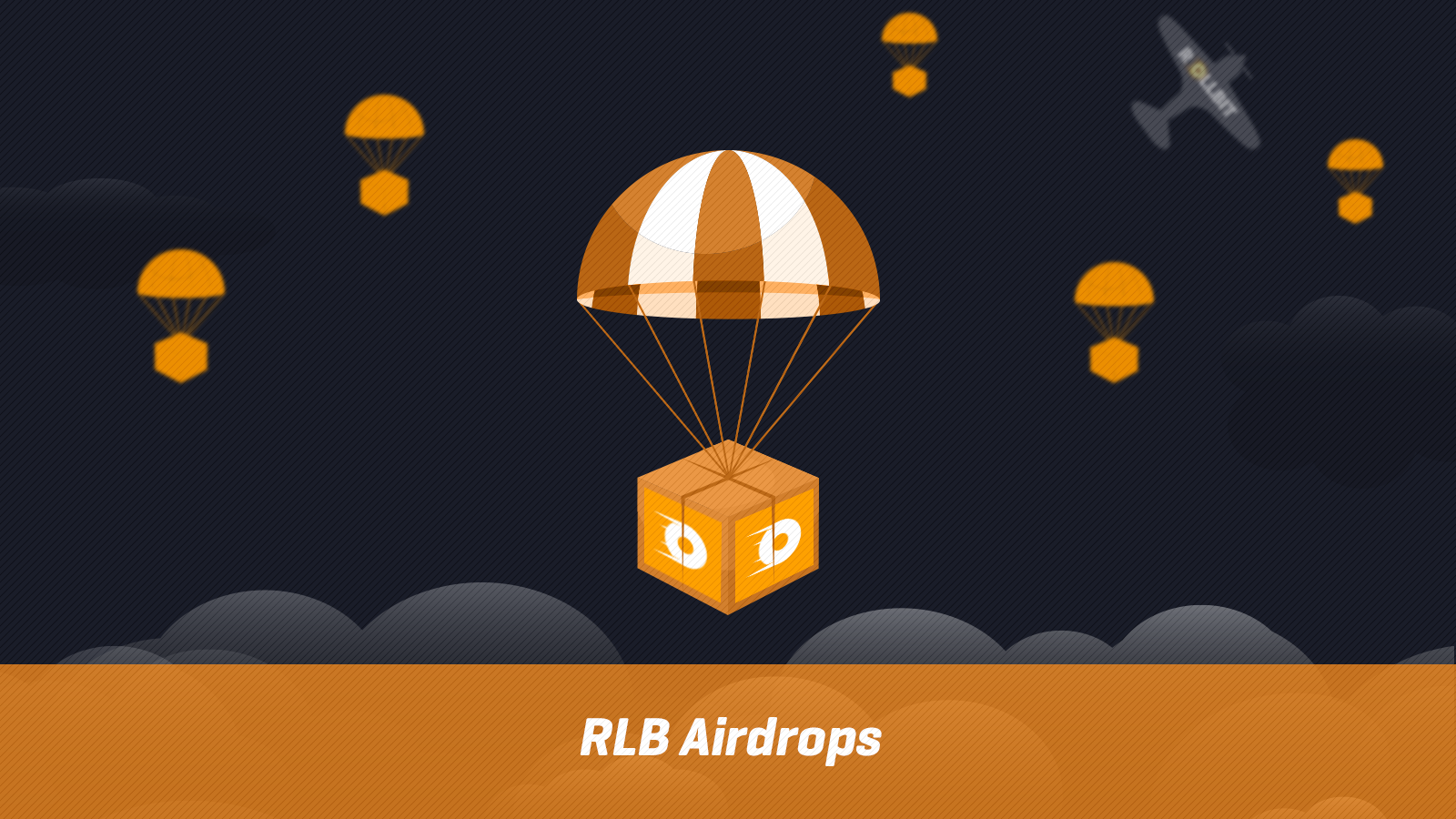 What is RLB?
RLB (Rollbit Coin) is Rollbit's official utility token, on the Solana (SOL) blockchain. RLB acts as an entry ticket into our lottery, where 20% of our casino profits are shared between regular lottery prizes and the jackpot (split 70:30). A lottery round happens every 100 Bitcoin blocks, where 100 lucky entrants will win prizes.
Each round of the lottery requires you to stake RLB, where a 0.20% staking fee applies. Half of the staking fees are permanently removed from the circulating supply (making RLB deflationary) via monthly burns, while the other half will be re-distributed to staked Rollbots, Rollbit's NFTs, after every lottery round. The more RLB you stake, the greater the chance of winning.
RLB Key Information:
Initial Supply: 5,000,000,000 RLB
Blockchain: Solana (SOL)
Token type: Utility
Whitepaper: Here
Why did I receive the RLB airdrop?
Firstly, congratulations on receiving RLB via our airdrops! 🎉
Rollbit is airdropping RLB to active SOL NFT traders, influencers and casino players. More than 80,000 addresses have already been airdropped RLB.
No airdropped addresses have been provided by our users, instead we've used public methods to find addresses of interest. Due to the nature of the Solana blockchain, Rollbit is able to view all addresses that interact with specific assets such as SOL NFTs.

What can I do with RLB?
Now that you've received RLB and know it's legitimate, what can you do with it?
RLB Lottery
RLB enables Rollbit users to enter the RLB Lottery. Participants stake their RLB for a chance to win a share of the prize pots. 20% of Rollbit's profits are shared into the RLB Lottery.
You can learn more about the RLB Lottery and how to play by checking out our dedicated article below: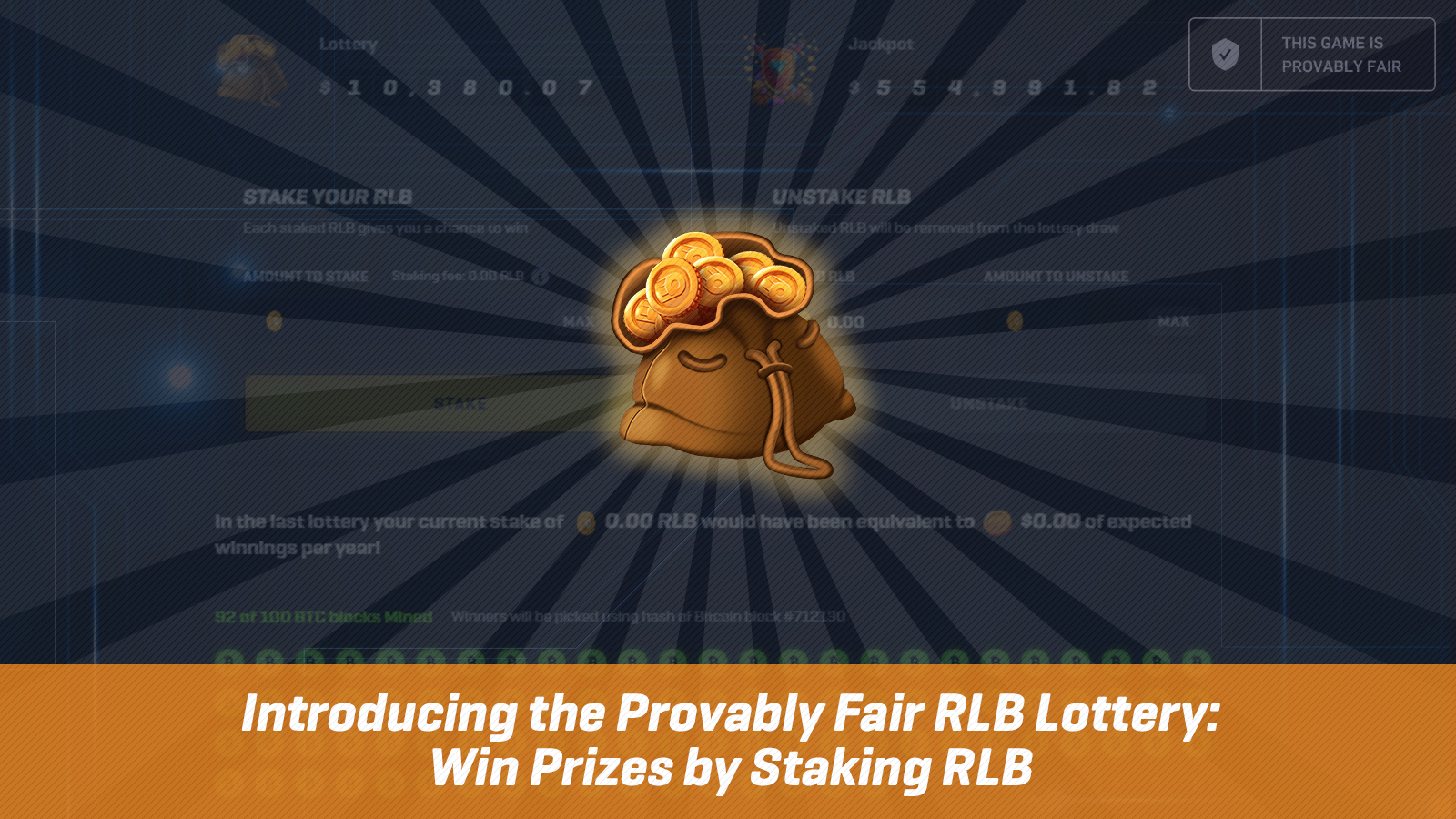 HODL!
As RLB is deflationary, we expect the value to increase significantly over the following years. Our estimates suggest that 50% of the RLB supply will be burned this year.
In addition to the deflationary nature of RLB, as Rollbit grows and increases it's userbase, more folks will be exposed to RLB resulting in the demand increasing.
For these reasons, RLB has attributes that would make it a good token to have in your portfolio over the long term. As always, we encourage you to DYOR!
Sell or Trade
It's possible to sell or trade your RLB if you'd rather not keep it.
While we work hard on getting RLB listed on popular CEX (centralized exchange) & DEX (decentralized exchange) platforms, in the meantime it's possible to trade RLB via our custom market on Dexlab or swap via Raydium.
How can I get more RLB?
You've learned about RLB and now want to acquire more!
In addition to using Dexlab to buy or Raydium to swap your existing assets into RLB, there's a few other methods to earn RLB via the Rollbit platform.
Rewards from casino & trading
When you wager on casino games or trade cryptocurrencies on Rollbit, you'll accumulate rewards in the form of Rakeback, Cashback, Rank Up Bonuses and if you have a Rollbot assigned, Rollback.
When claiming any of the above rewards, you will also get RLB awarded!

For every $1 claimed in Rakeback, you'll receive 1 RLB. For every $1 claimed via Cashback, you'll get 2 RLB, while $1 claimed in Rollback gives you 3 RLB. Finally, every $1 claimed from Level Up bonuses gives you 5 RLB!
Hot Tip: We recently integrated SOL deposits & withdrawals 💸
Depositing NFTs
For supported NFT collections, RLB is available to claim for every unique NFT deposit. You can earn up to 100,000 RLB by depositing popular NFTs from projects such as CryptoPunks and Bored Ape Yacht Club.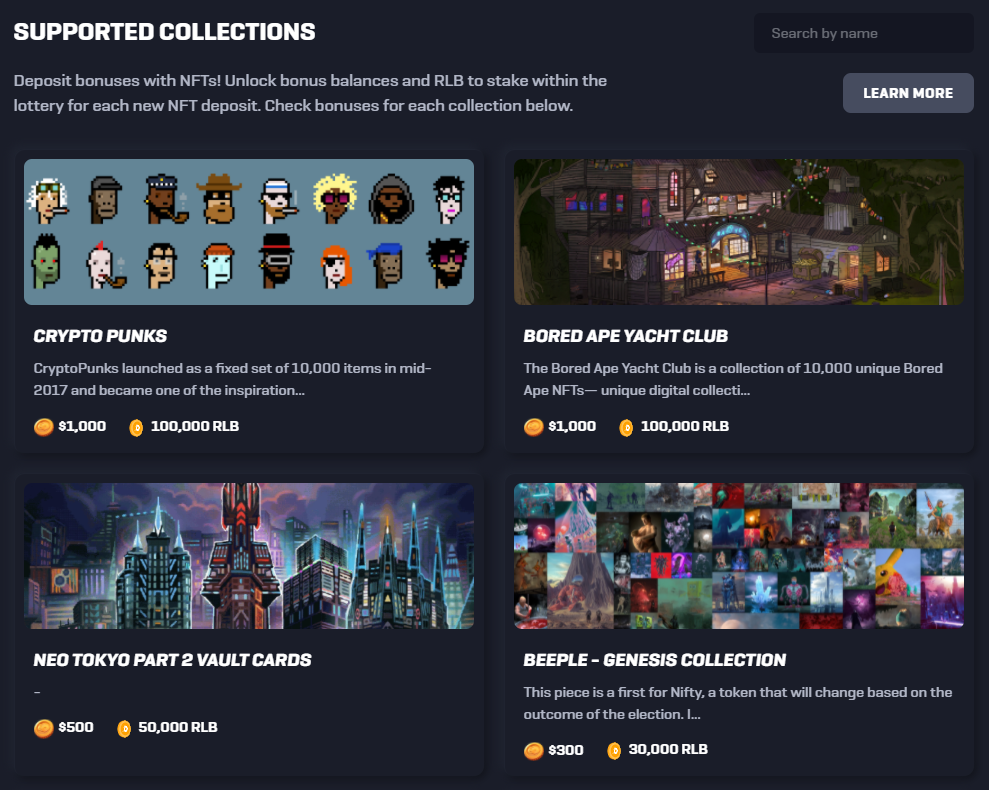 Staking Rollbots
You can stake Rollbots, Rollbit's NFTs to earn RLB passively from the RLB Lottery.
After every RLB Lottery round, 0.1% of the RLB taken as fees is distributed to Rollbots staked within the NFT Marketplace. This is in addition to the 50% profit share from NFT Marketplace sales!

Airdrop Safety
Now that we've established the RLB airdrops are legitimate, should you trust all airdrops you get? The answer is no!
Nefarious parties have been known to airdrop tokens to unsuspecting individuals with the intention to get the individuals to interact with a malicious contract or website. Always do your own research when receiving a random token!
You can further protect yourself against scams impersonating Rollbit or RLB by making sure the token you received is our official one.
RLB is only available from the following token address:
RLBxxFkseAZ4RgJH3Sqn8jXxhmGoz9jWxDNJMh8pL7a
You can double check the token address by hovering over "RLB" within the airdrop transaction on Solscan.io:

🚨 Please remember Rollbit staff will never contact you outside of Rollbit.com & you should provide no one with your wallet seed phrases or private keys! 🚨
Still curious?
We'd recommend checking out the following article, which details how to earn, buy, sell, withdraw and deposit RLB: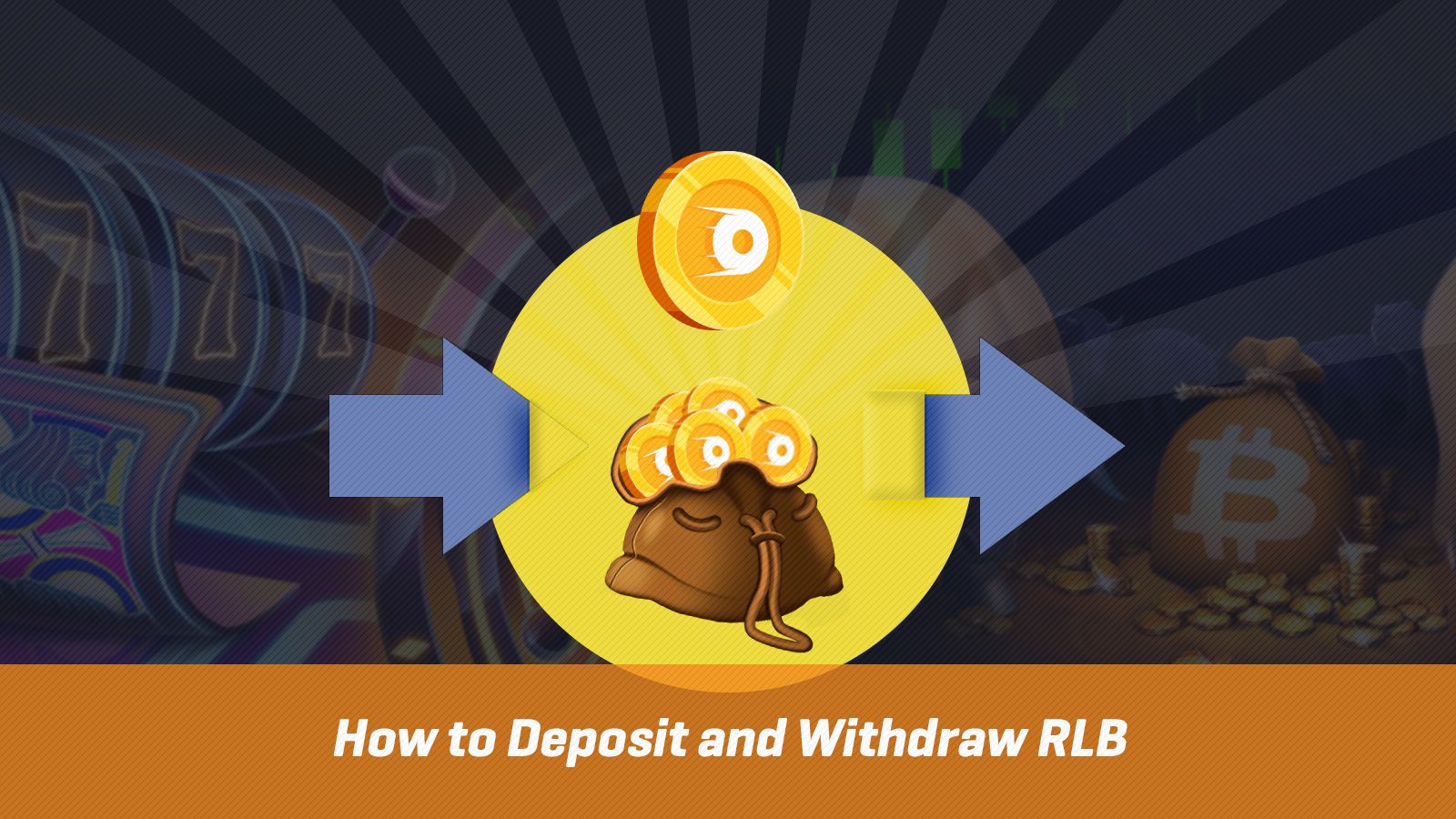 If you still have any questions, we'd recommend joining our Discord community and asking our friendly community or contacting our on-site live support.