The Crypto Pulse July 30th
Rollbit's weekly analysis and review of the news in Bitcoin, Ethereum and cryptocurrency markets.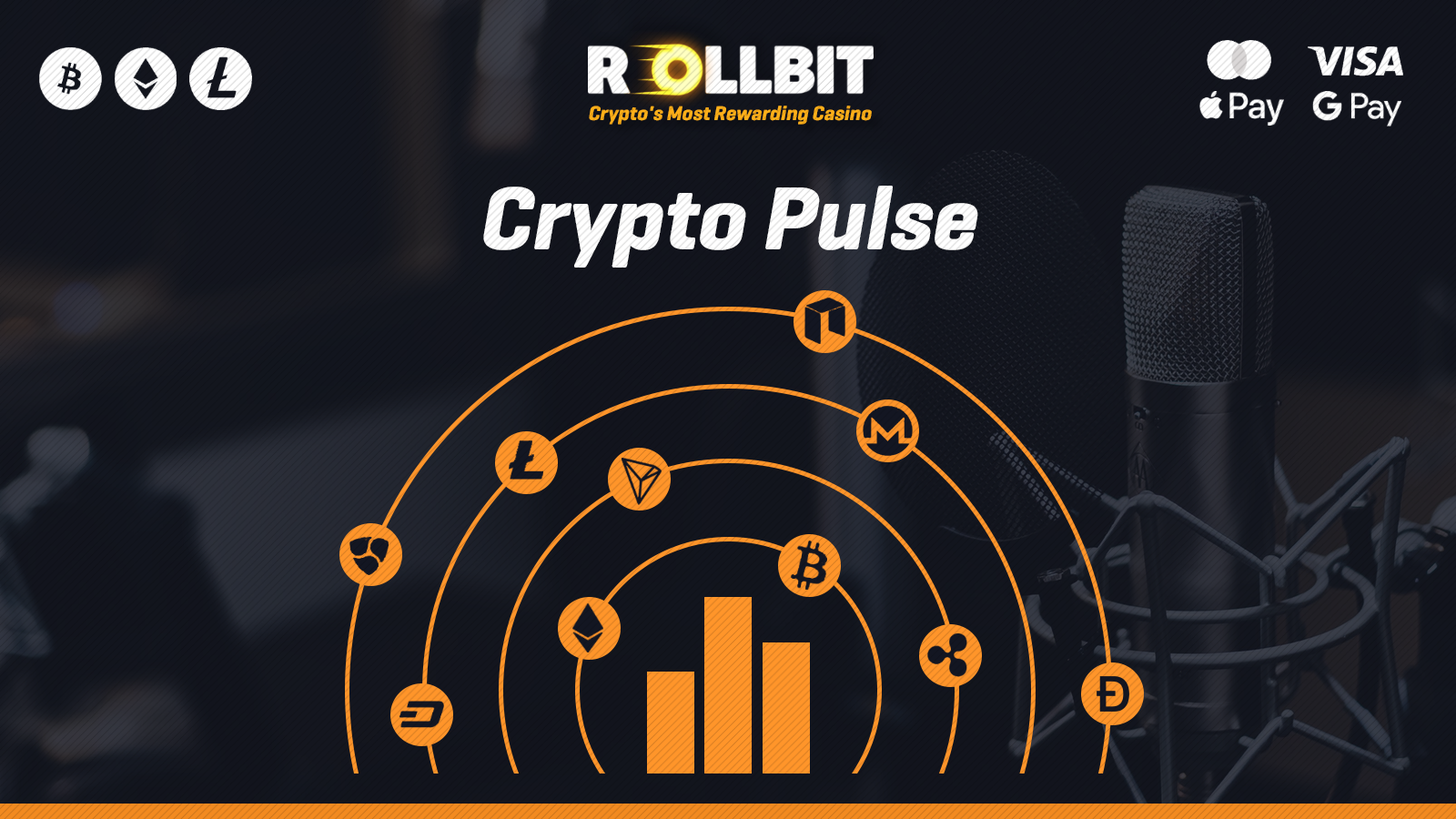 Rollbit's weekly analysis and review of the news in Bitcoin, Ethereum and cryptocurrency markets.
News 📰
Federal Reserve chairman Jerome Powell indicated on July 29th that the base interest rate will remain low even though inflation is running above their 2% target and also highlighted that the central bank is not yet going to remove its supportive measures for the economy.
With interest rates looking to remain at historic lows for the foreseeable future and with inflation rising, this bodes well for Bitcoin, Ethereum and others since keeping low interest rates makes cryptocurrencies more attractive to investors, as they seek higher returns from riskier assets as compared to interest-bearing assets like bonds.
Bitcoin's inflation continues to decrease over time without interference and with the Fed holding off from any rate rises for now, the inflation of the US Dollar could continue to rise and diverge from Bitcoin's.
Bitcoin and Ethereum are recovering after the exodus of miners from China over the past month. The mean hash rate - a measure of the network's processing power and a proxy for a blockchain's security - averaged over the past 7 days picked up for both cryptocurrencies.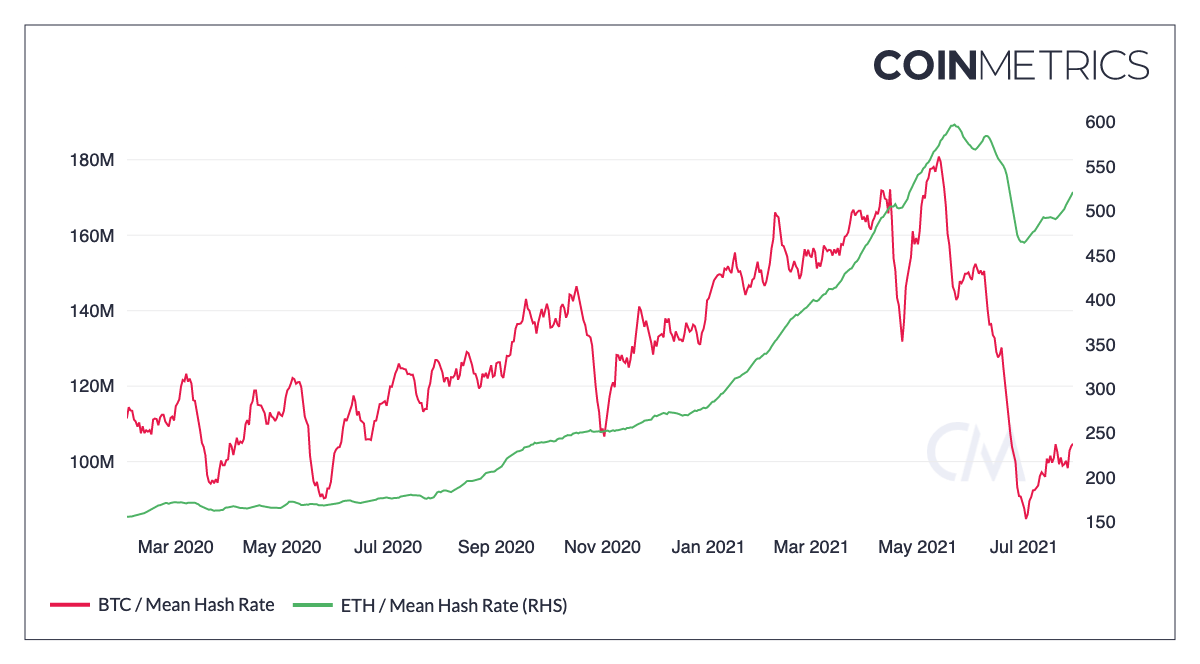 Source: CoinMetrics
After hitting an all-time high in April, Bitcoin's hash rate dropped massively following news out of China that miners were ordered to shut down completely.
As a result, miners either shut off their operations completly or migrated to other locations, with the recent rise in hash rate suggesting some miners have already moved and fired up their ASIC mining machines again. Many cryptocurrency miners have shifted their operations to nearby Kazakhstan as well as the United States.
Bitcoin got a boost on July 25th with rumours circulating that Amazon may soon accept Bitcoin and reached a high not seen in over a month. The rumour was set off by a CITY AM newspaper report that quoted an 'insider'.
However, the online retailer denied the claims saying that "the speculation that has ensued around our specific plans for cryptocurrencies is not true. We remain focused on exploring what this could look like for customers shopping on Amazon."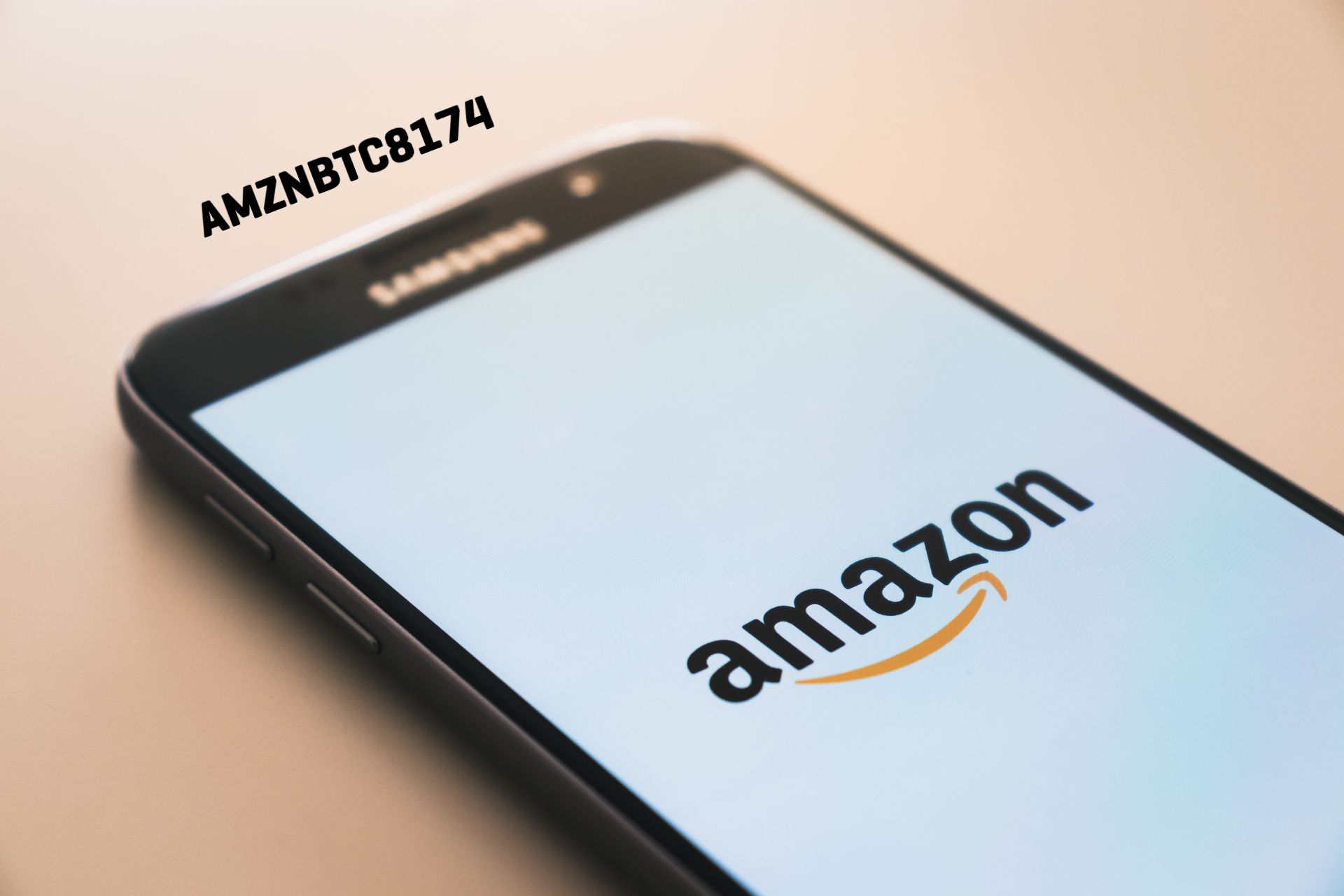 Photo by Christian Wiediger on Unsplash
Despite Amazon's denial of adding support for the leading cryptocurrency, the price of Bitcoin continued to rise throughout the week.
While Amazon denied rumours of accepting Bitcoin, another online retailer announced they would start letting merchants sell Non-Fungible Tokens (NFTs) directly through their stores.
The President of the e-commerce giant Shopify, Harley Finkelstein, tweeted the announcement on July 26th:
One of the first merchants to offer NFTs will be the NBA team Chicago Bulls. With Shopify powering more than 1.7 million businesses globally, the move to incorporate NFTs should increase awareness and bring in new audiences to this sub-sector within cryptocurrency.
For 3 DOGE (roughly $0.60), you can now buy dog food from Burger King Brazil. Announced on July 27th, the fast-food chain is now offering its 'DOGEpper' in exchange for Dogecoin.
To purchase the Burger King dog snack, users must transfer DOGE to the Burger King Brazil wallet. Burger King in neighbouring Argentina has done something similar in the past, allowing customers to purchase dog food using cryptocurrency so that man's best friend isn't left out.
Market Analysis 📈📉
7-day Price Change
Data as of July 30th, 16:30 UTC
Let's look at the Bitcoin chart.

In last week's Crypto Pulse, we noted that a Bullish Engulfing pattern has formed on the daily timeframe suggesting the price of Bitcoin would likely rise. Since the formation of that candlestick pattern, Bitcoin gained almost $7,000, rising from above $32,000 to around $39,000 at the time of writing.
We've also seen the longest streak of back-to-back green candles since 2017. So we'd expect some cooling off before another attempt at the $40,000 handle. On July 29th a Doji pattern formed suggesting indecision and pointing to further downside, unless Bitcoin can break above the recent highs near $41,000.
With the price of Bitcoin at the upper Bollinger band, a potential outcome is a return to the middle band, which should provide support (currently at ~$34,178). Buying interest is also seen at $36,500, which was tested on July 27th, but the market continued higher after touching this level.

Bitcoin also closed above the 50-day moving average on July 25th and provides support at ~$34,700, so we may see a test of this level before going higher.

On the 1-month timeframe Bitcoin is set to post the first monthly gain since March 2021 (as long as the price remains above ~$35,000), which could see a continuation of the upward momentum as we go into August.
Have a great weekend!
---
-The Rollbit Team