How Do Bitcoin ATMs Work?
What is a Bitcoin ATM? Why would you want to use one and how do Bitcoin ATMs work?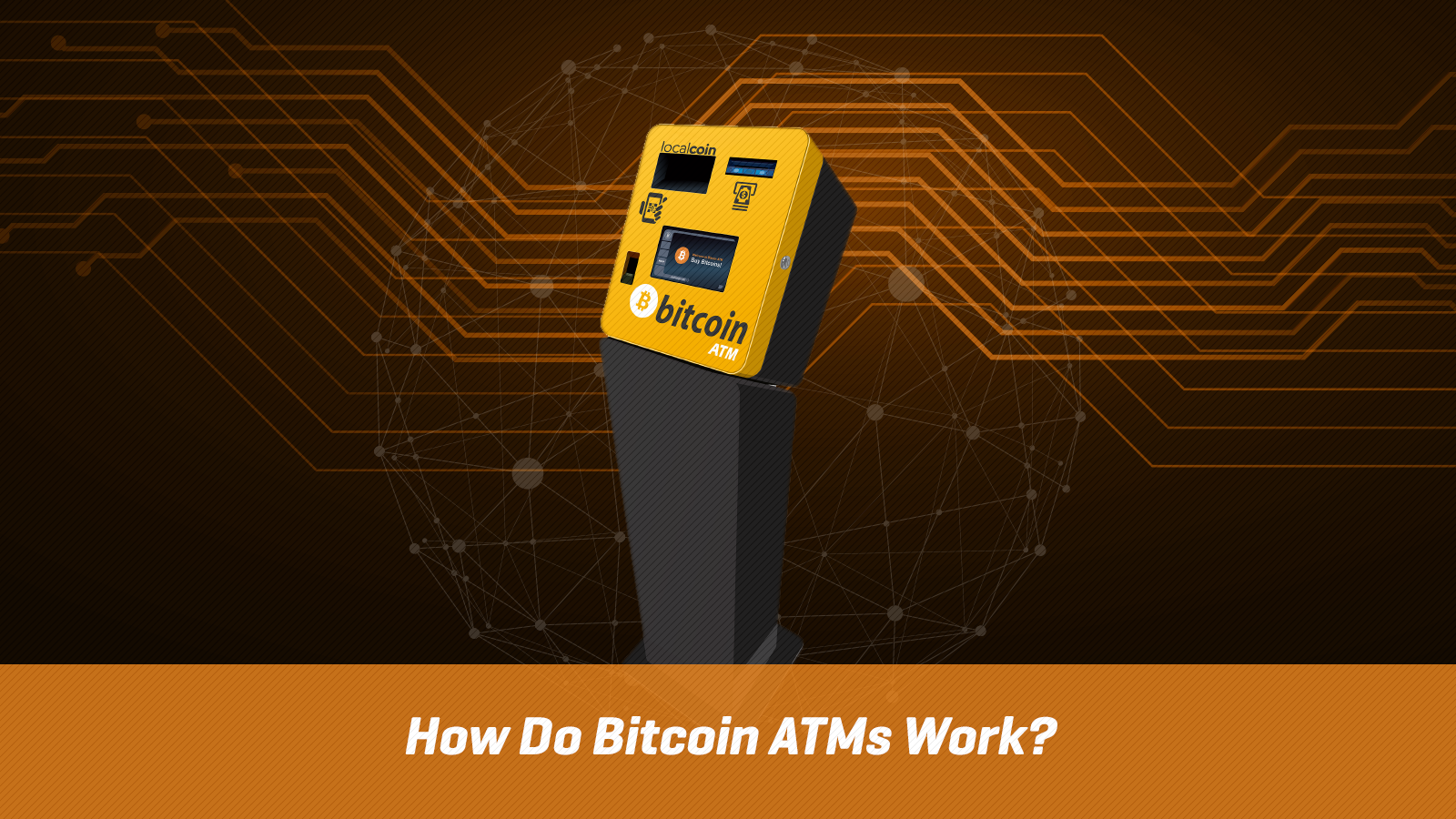 What is a Bitcoin ATM? Why would you want to use one and how do Bitcoin ATMs work?
What is a Bitcoin ATM?
Bitcoin ATMs have been around since October 2013 with the world's first ever machine set up in Vancouver, Canada at Waves Coffee House. Over the years, cryptocurrency entrepreneurs have installed over 23,000 Bitcoin ATMs globally.
Much like the ATMs you're already familiar with, Bitcoin ATMs allow you to buy Bitcoin and other cryptocurrencies using banknotes. ATMs that only let you buy cryptocurrencies like Bitcoin or Ethereum are sometimes called one-way machines. Two-way machines let you buy and sell cryptocurrency for cash. However, most machines only let you buy coins.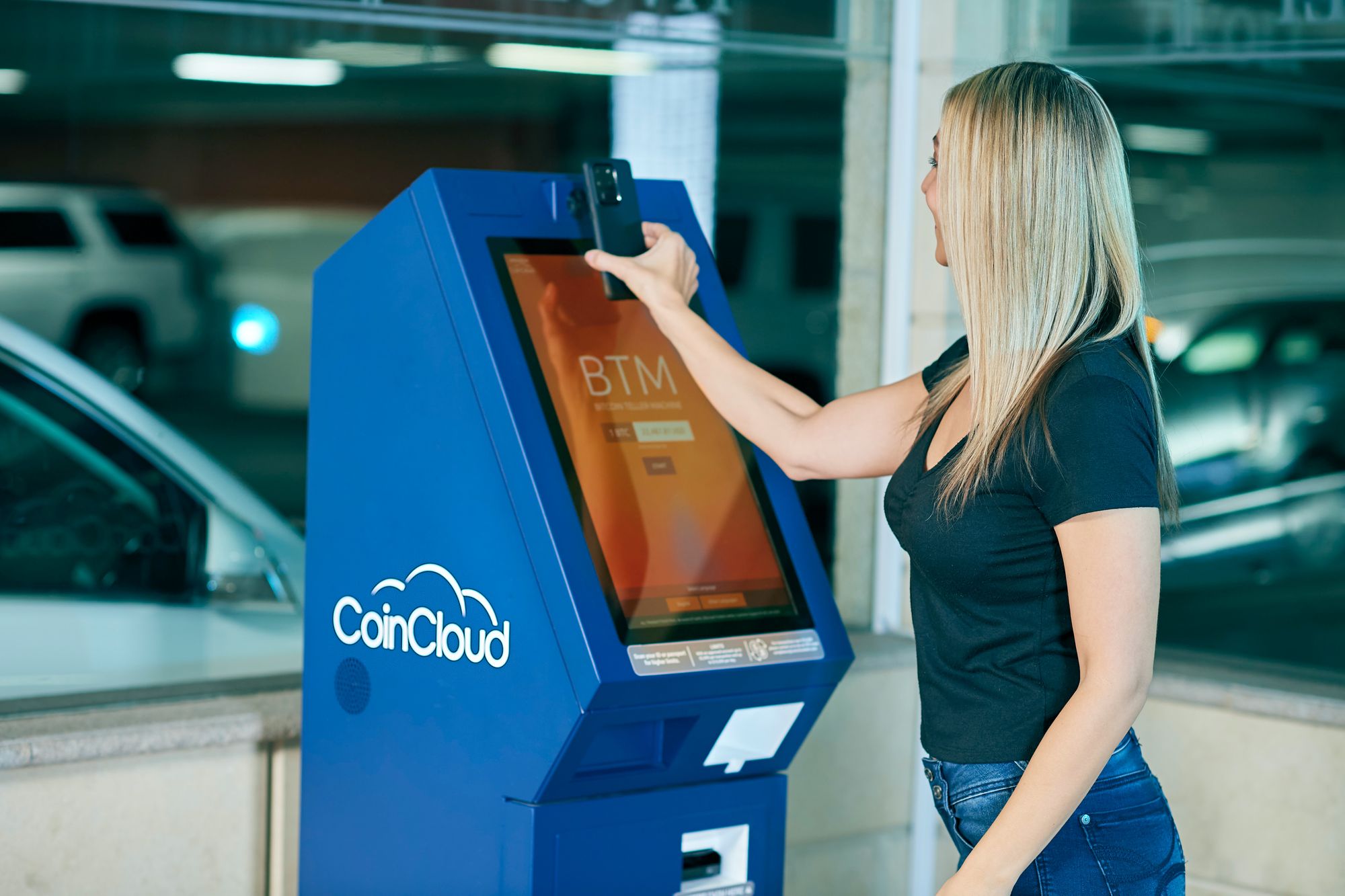 To get started with using a Bitcoin ATM, the first step is to install a mobile wallet.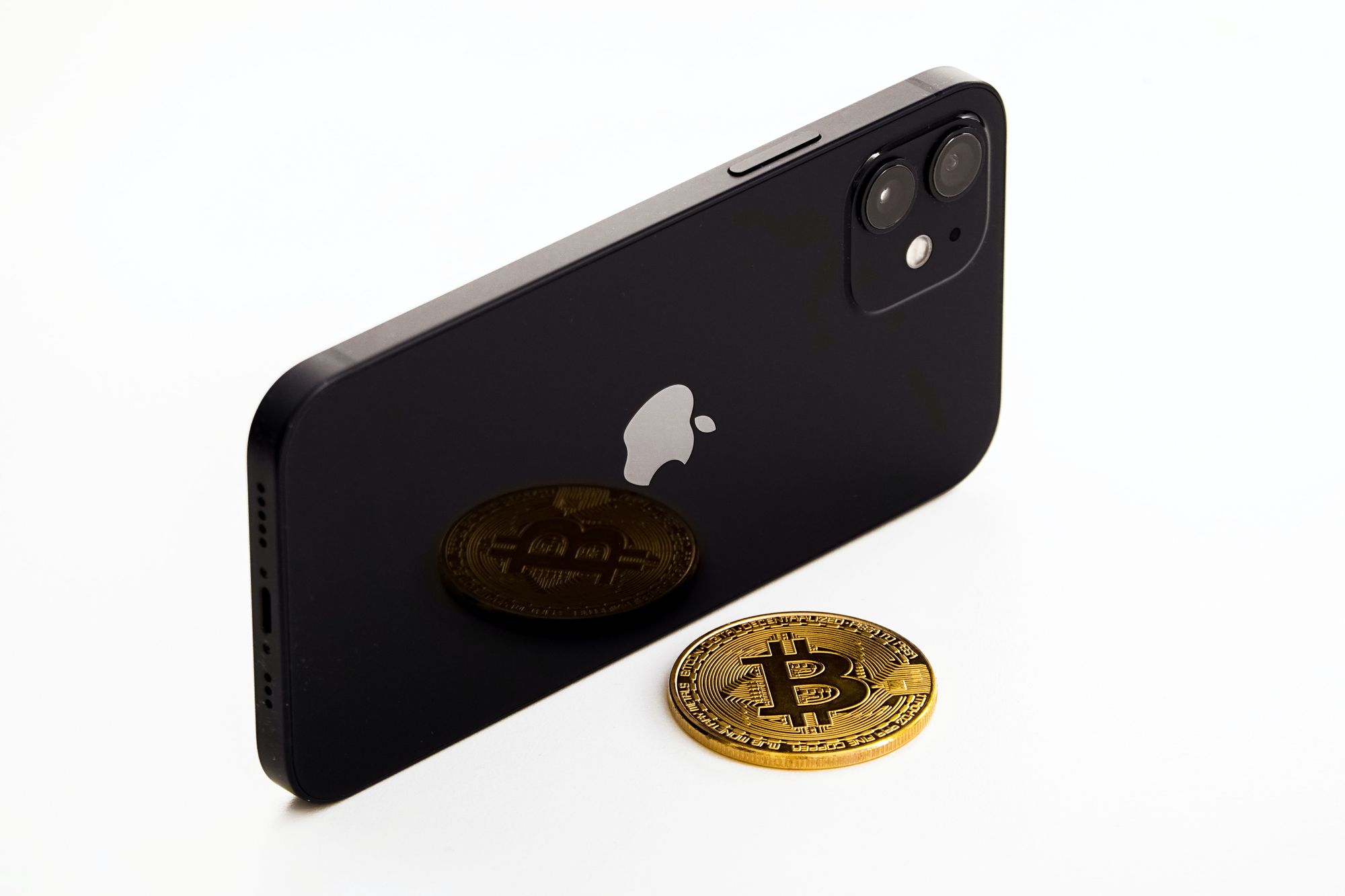 Photo by Jeremy Zero on Unsplash
The next step is to find an ATM near you. These days, there are many companies operating Bitcoin ATMs. Note that depending on the operator, the fees you pay may differ, as well as the coins that are available to buy/sell and the transaction limits, so it's worth checking these details out before setting off.
How Can I Find a Bitcoin ATM Near Me?
Coin ATM Radar lists all the different machines and includes other information such as the operators, reviews and more. As of July 2021, there are an estimated 23,747 Bitcoin ATMs scattered across 75 countries. The countries with the highest number of machines are the United States, Canada, the United Kingdom, Austria, Spain and Hong Kong.

To find a Bitcoin ATM near you, search a location (or zoom in on the map) and all of the machines nearby will be displayed.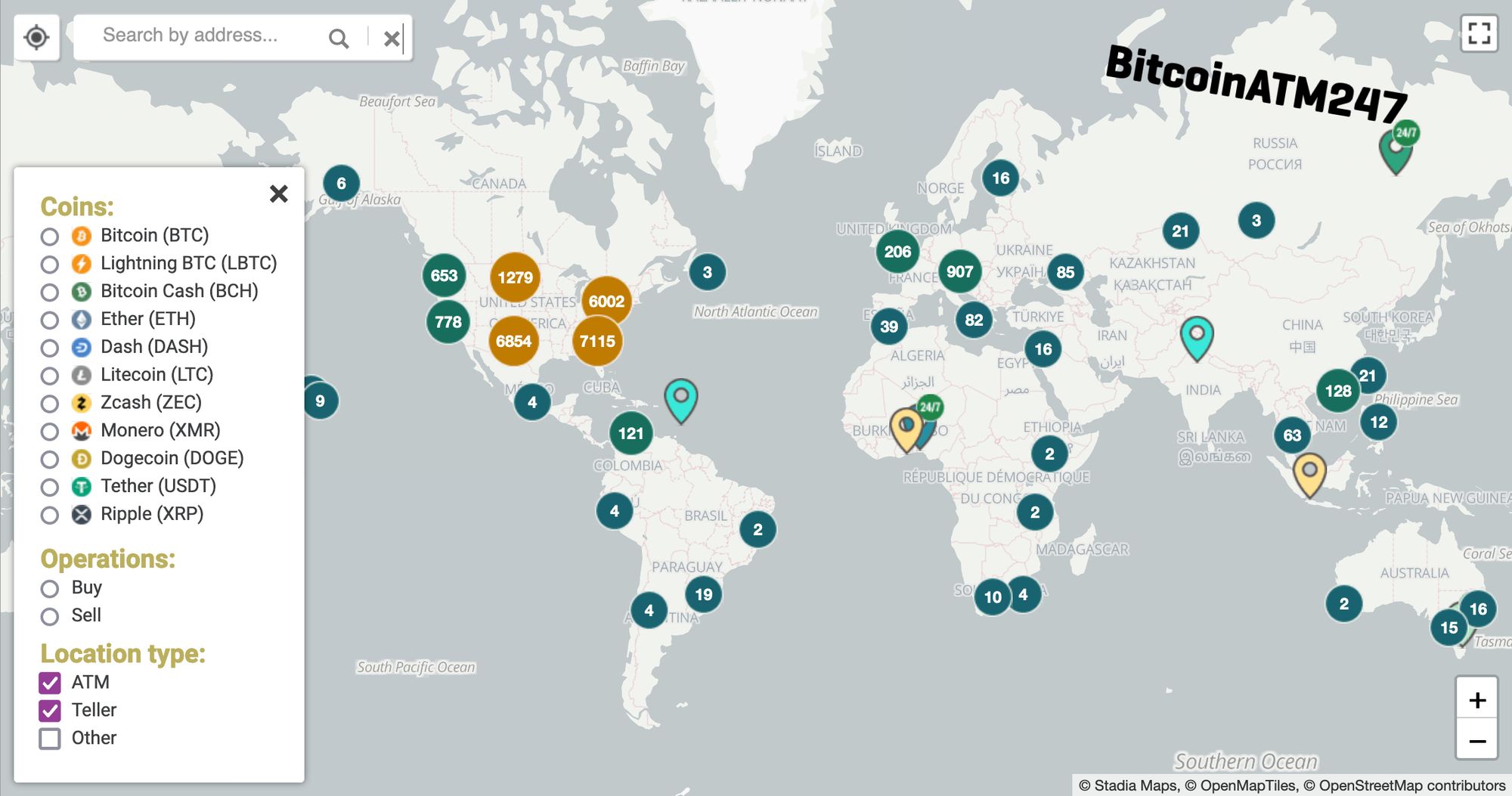 Click on an ATM to see a summary, such as the coins available, whether you can buy/sell and the ATM type. More information such as pictures of the shop the machine is located in and reviews can be seen by clicking on 'View Details'.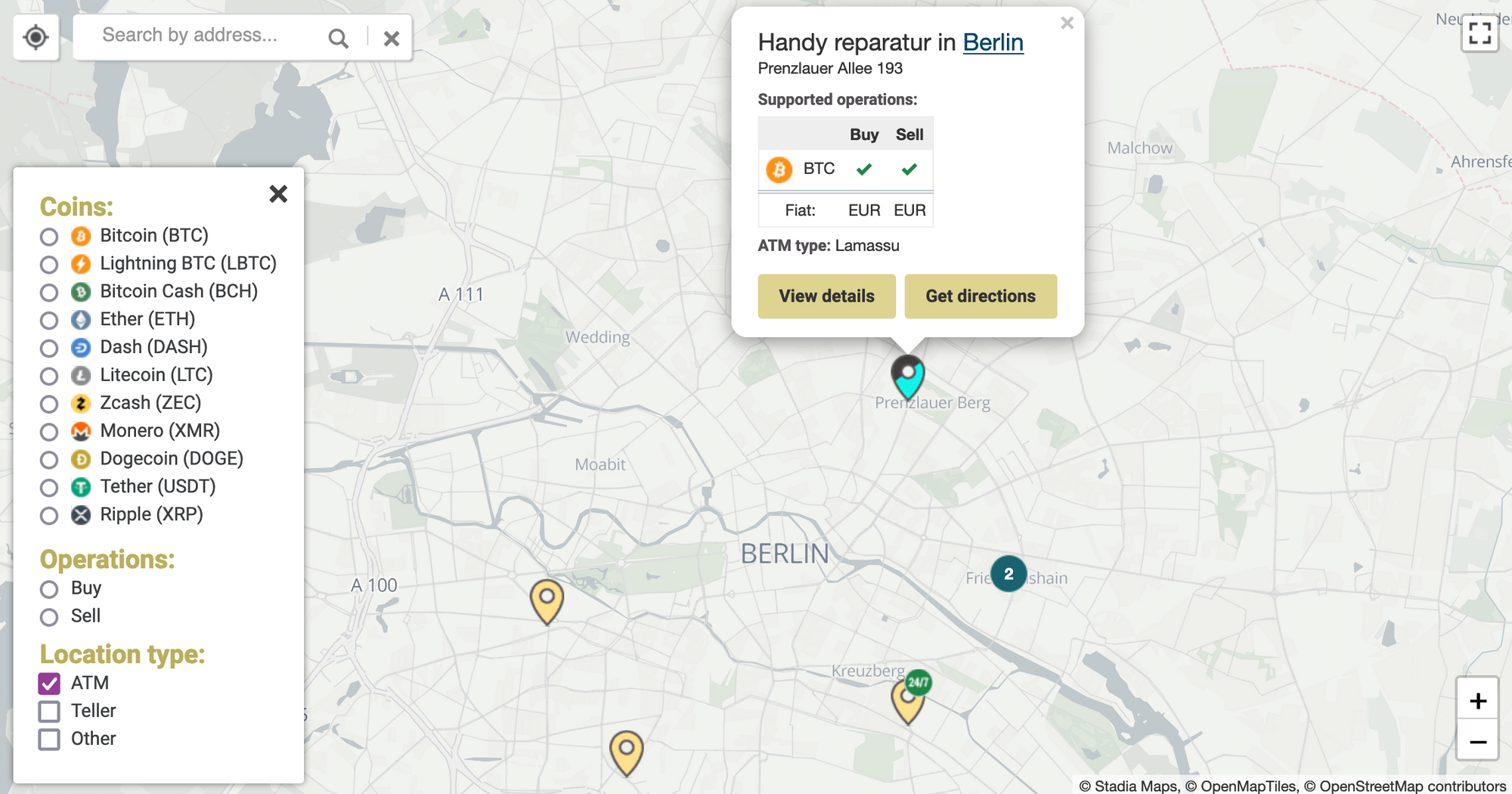 Once you have found the best provider near you, you can visit the ATM to buy or sell Bitcoin. If you want to exchange Bitcoin for cash, select sell on the machine and then you'll have to scan a QR code to send the coins from your wallet to the Bitcoin ATM operator. Once the coins have been sent, you'll usually get a receipt (keep this in case something goes wrong).
Once your transaction has enough confirmations (1-2 are sufficient for Bitcoin ATMs to dispense cash), you can return to the Bitcoin ATM, enter or scan your code on the receipt and the cash will be released just like a standard ATM. Sometimes you'll be sent a code to your mobile number instead of getting a receipt.
To buy Bitcoin from an ATM, select buy on the machine and choose the amount of cash you want to put in. You'll have to scan the QR code on your mobile wallet to receive the coins and then feed the banknotes into the machine. You'll get a receipt for your transaction and after putting your money in, the Bitcoin transaction will be broadcast to the network and the coins will be sent to your wallet.
Some of the most popular cryptocurrencies other than Bitcoin that you can buy at an ATM include Bitcoin Cash (BCH), Dogecoin (DOGE), Ethereum (ETH), and Litecoin (LTC).
Whare are the Pros and Cons of Buying Bitcoin from ATMs?
When considering whether to use a Bitcoin ATM, it's important to know both the pros and cons of acquiring cryptocurrencies in this way.
Pros
Buy coins or sell for cash without having to reveal sensitive personal details, without having to go through KYC or without having to sign up to an exchange (although there are transaction limits for non-KYC customers).
ATMs allow people to buy or sell bitcoin even if they don't have access to a bank account or traditional financial services.
Convenient, easy to use and fast: Buying coins from an ATM may be an easier process than buying from exchanges. Also, the speed at which you can buy or sell your coins is convenient, since you can send coins to the ATM, sell for fiat and have the cash in your hands in less than 20 minutes.
Useful for remittances/travellers: Bitcoin ATMs can facilitate remittances. The sender can buy bitcoin from an ATM, send to the recipient and they can exchange for cash using a Bitcoin ATM near them. Also, travellers may find cryptocurrency ATMs useful. Instead of carrying a lot of banknotes on holiday, you can exchange cryptocurrency for cash as and when you need money by using a Bitcoin ATM.
Cons
Whenever you use a Bitcoin ATM, you'll pay a fee. This means that the price you get is less favourable to both buyers and sellers than the price you'd get on an exchange. The buy price offered is a lot higher than other methods such as buying through a debit card or using an exchange. The sell price offered by cryptocurrency ATMs is also much lower than what you'll get by using an exchange. The operators set a fixed fee to generate a profit for each buy or sell at their ATM.
Transaction limits are often very low, meaning you have to verify your identity if you want to buy or sell over a certain amount (often as low as $1,000).
Machine failure: sometimes Bitcoin ATMs may not be operating, experience connection issues or even run out of banknotes. Contact the provider before travelling to a Bitcoin ATM to make sure it is operating properly to avoid wasting your time.
Availability: while Bitcoin ATMs are common in large cities, people who live outside of bigger cities and in more rural areas do not have this option. In this case, it could be easier to use the internet to connect to an exchange or peer-to-peer marketplace to buy or sell Bitcoin.
Can I Set Up My Own Bitcoin ATM?
Individuals can buy Bitcoin ATMs but running this sort of business requires a suitable location, enough capital to cover the costs of the operation plus you have to comply with regulations of the country you're in.
The cheapest one-way machine is several thousand dollars and two-way machines are even more expensive. It might make sense if you have an existing store or business that can host your Bitcoin ATM. Otherwise you'll have to find a space for it and an additional cost arises: the rent or a profit share with another business that agrees to host it. You may also need to restock the machine frequently to ensure it has enough Bitcoin to meet demand (as well as cash for a two-way machine).
Setting up and operating one (let alone multiple) Bitcoin ATMs sounds like hard work right?
The good news is that there's a cheaper option so that any cryptocurrency enthusiast can set up their own ATM. You can buy a mini Lightning ATM for 200 euros which converts spare change into satoshis via Bitcoin's Lightning Network.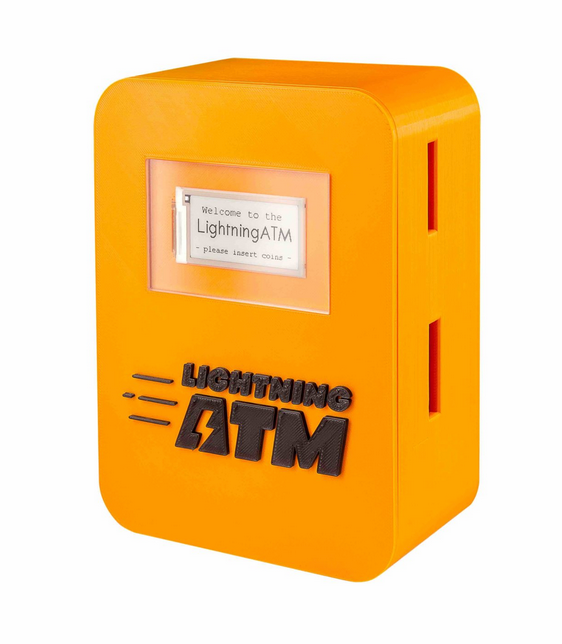 While the Lightning ATM is not going to bring you a massive amount of revenue, it could be a cool and novel addition to your business or home to spark other people's interest in Bitcoin and cryptocurrencies!
Have you ever used a Bitcoin ATM before? What was your experience like? Let us know what you think of Bitcoin ATMs via Discord or on Twitter!
---
-The Rollbit Team